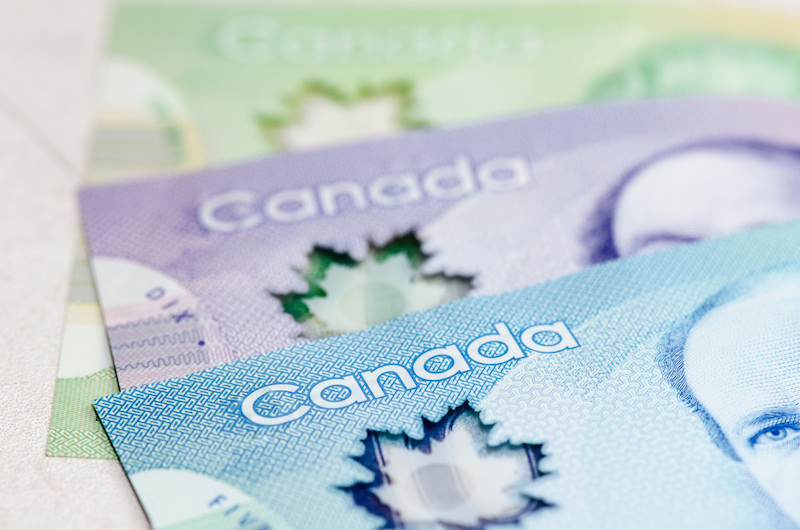 Q&A with economist on political promises and balanced budget legislation
September 3, 2015 —
The political parties in this federal election keep talking about their plans for the economy: balancing budgets or running deficits.
UM Today asked economics professor Wayne Simpson about these issues, and one major factor that has yet to be mentioned in any debate or speech – balanced budget legislation.
UM Today: The political parties keep talking about balanced budgets, but none have mentioned the balanced budget legislation. What do you take away from this?
Professor Simpson: That's a question I've been asking myself too. If, as most people now suspect, we'll end up with a deficit, then my understanding is the balanced budget legislation that the Conservatives passed would come into effect for the new parliament, which means that whoever is elected would either have to revise it or live with it.
And it has some things in there that are significant. There may be things in it that a government doesn't want to do, especially one that isn't Conservative. For example, holding the federal wage bill constant. But if you have wage increases built into the system, that basically means cuts as I understand the legislation.
No one is talking about this. I mean the legislation can be changed a lot easier than the senate can be changed by parliament. But if we elect a minority government, you can imagine if it is an NDP minority, for example, then the other two parties may not be cooperative, especially since [NDP leader Thomas] Mulcair promised a balanced budget. The other parties could just say, 'Well, you promised a balanced budget, live with this.'
But the legislation has some things in it he may not want to do.
From your perspective, is a balanced budget even important? Do deficits matter?
I think fiscal prudence is important.
Does that come across in whether or not a government balances a budget?
Whether you balance budget every year on the year I would say is not that important.
I think a lot of economists would say that cyclically you should run a deficit when you're going into a recession, as the Liberals have proposed. And in good times you should offset that and run surpluses. And ideally the combination of deficits and surpluses should at least balance out so that the overall debt-to-GDP ratio continues to fall.
If you're more conservative you want more surpluses than deficits so you can pay down the debt, and when the interest rates rise you're not saddled with big debt payments. There are arguments for that too.
But the argument that you should balance your budget every year doesn't really make much sense. Because what it really means is you have to have some sort of huge surplus fund to pay for the bad years or else you have to make significant cuts to expenditures or raise taxes. The provinces have shown they are not open to doing that, and I don't think the feds would be that fond of it either.
Is there something you never get to talk about but you really want to?
This. Balanced budget legislation.
What I have suggested elsewhere is there are alternatives to balanced budget legislation.
You can have the government make regular reports to parliament outside the budget process on the state of the economy and how it intends to deal with it.
I think that would be good to demonstrate fiscal prudence.
When recessions come they come fast. Even if you wanted to cut expenditures and raise taxes, I'm not sure you could do it fast enough to actually balance your budget every year.
Now the federal balanced budget legislation is different than what the provinces have. The federal one doesn't say you have to balance the budget every year. It says if you run a deficit then you have to take these steps, you have to explain what you are going to do, you have to freeze public expenditures – operating expenditures – and so on. It says you have to take actions to get back to a balanced budget, and some of the steps are prescribed. So it's different from the provincial stuff, which says you have to balance your budget and to do that you have to have a rainy day fund.
Do you have any advice to voters?
Pay attention to what the parties say about the budget in terms of whether you think they are being sensible and fiscally prudent, but don't believe that we are necessarily going to balance our budget next year. Don't believe that a deficit is necessarily a bad thing, especially if it's spent on the future, like infrastructure.