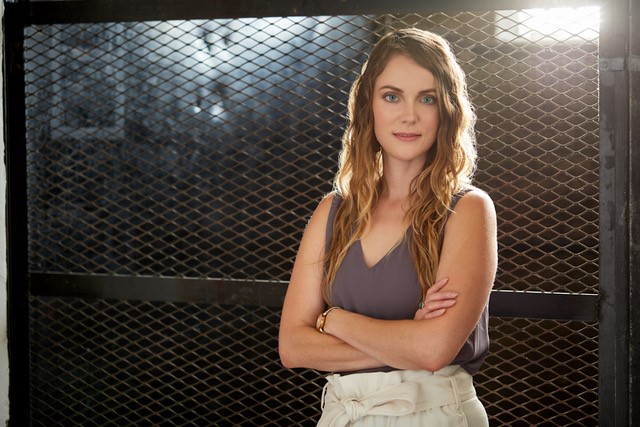 Q & A with an MBA: Nicole Zajac [MBA/18]
Asper alumna, with Penner Oil, donates N95 masks to St. Boniface Hospital
April 9, 2020 —
One silver-lining of the COVID-19 crisis is learning about the heartwarming stories of people who have gone out of their way to give back to help others.
For this month's Q & A with an MBA story feature, we connected with an Asper MBA alumna, who, along with Penner Oil, made a much needed donation of N95 masks to St. Boniface Hospital, right at a time where the global demand for personal protective equipment had increased.
—
Asper alumna, Nicole Zajac [MBA/18] started the MBA program in 2014 after completing her CPA and while working full-time as the controller for Winnipeg-based Penner Oil. Now Chief Financial Officer at Penner Oil, Zajac and her team have given back at a time when it is most needed.
Can you share how your company's recent donation of N95 masks to St Boniface Hospital happened?
First, I need to speak about the company I work for (Penner Oil) as it's one of those quiet Manitoba success stories. Started over 30 years ago, the business provides fuel solutions to mostly rural and remote areas of Manitoba, Saskatchewan and Northwestern Ontario.
Once articles started to come out indicating the shortage of Personal Protective Equipment (PPE) in hospitals, one of our operations team members took it upon himself to search out N95 masks we had on hand from past remediation work. He brought us 2 boxes (40-50 masks) and we knew we had to find someone to get these to.
We knew we had made the right choice when a few days later the Province of Manitoba put out an ask to businesses to send extra, needed supplies to hospitals
How did you initiate the donation?
I reached out to my former Asper MBA classmate who works for the Max Rady College of Medicine. She put me in contact with the St. Boniface Hospital Emergency Department and the delivery was coordinated.
How has your role changed the recent social distancing measures?
I would say it has changed exponentially. As a wholesales fuel distributor, we are considered an essential service, so not only has my entire focus been on the health and safety of my employees, but also that of my customers. Every day we look at what can we do more of and what can we do better. Our employees have embraced the same focus and have chosen to change their shifts and duties to further extend social distancing measures. All in hopes of flattening the curve.
—
If you are also interested in making a PPE donation, please send or drop off your donation at the Winnipeg Regional Health Authority Logistic Services 300-5 Donald St, Winnipeg, MB R3L 2T4
Businesses with an interest in manufacturing PPEs can fill out the form in the link below: https://app.smartsheet.com/b/form/e3cd6b9139904951abe87252d83fc6f3