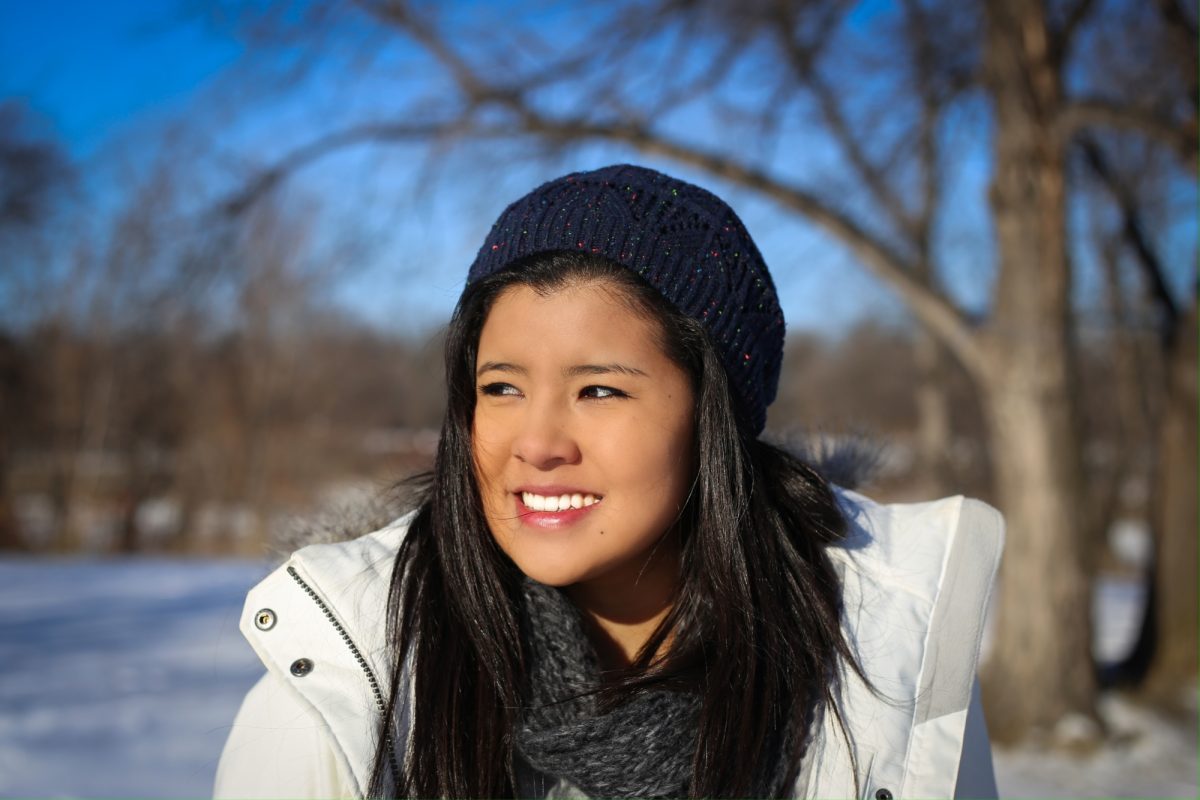 Q & A with an MBA: Kaori Murakami Reyna
From Mexico City to Winnipeg – How an undergraduate exchange turned into an international MBA experience
January 7, 2020 —
In celebration of 50 years of graduates since our first cohort in 1970, the Asper School of Business has launched the Q & A with an MBA story series. Throughout 2020 we'll be profiling our Asper MBA students and alumni by celebrating achievements, highlighting the range of career paths and showcasing student and alumni impact in the local, national and international business communities.
—
What began as a four month undergraduate student exchange experience has become a new life for Asper MBA student, Kaori Murakami Reyna. Murakami Reyna was introduced to the Asper School of Business in 2013. Through a partnership with her university in Mexico, Tecnológico de Monterrey, Murakami Reyna attended the U of M as an international exchange student, focusing on financial courses at the Asper School of Business. Five years later, after working for various financial companies in Mexico City, Murakami Reyna decided to return to the University of Manitoba to pursue an Asper MBA degree.
We connected with Murakami Reyna to discuss her experience in the program.
Tell us about your experience as an international student and how you decided to take your MBA.
I am from Mexico City and have a degree in accounting with a finance major from Tecnológico de Monterrey. I started working during my undergrad as a financial analyst and was working for Royal Dutch Shell. When I graduated from university I joined Ernst & Young as an internal auditor and worked there for two years. After that I decided I wanted to take my MBA so I signed up to take the GMAT and focused on applying. My top choice was the Asper School of Business, I didn't even look further.
How did your relationship with the Asper School of Business begin?
I came here in the fall of 2013 and stayed for four months. I took several finance courses and I liked each one of them. I enjoyed the classes, the professors and the student vibe. I learned about the Canadian culture and met classmates that turned into long lasting friendships. I also really liked the city, that's why I wanted to come back to Asper.
What did you like about Winnipeg?
The city is not too big, not too small. It's the perfect size for me. There are lot of options for everyone, but at the same time, it is not full of traffic and people, like Mexico City. It's really different.
I also really like the people in Winnipeg, they are really friendly. Everywhere you go everyone is receiving you with a big smile and everyone says hi. All this made me see myself living here.
How did you know the Asper MBA program was right for you?
Based on my experience in the exchange program I felt comfortable with Asper and I liked how the courses were laid out. I also knew a few professors, for example instructor Alok Dua – I liked his class when I took international finance with him as an undergraduate. He was a really good instructor for me because he helped me with some complex international finance terms that I had a hard time understanding before.
What is your area of focus in the Asper MBA program?
My concentration is in marketing and leadership and organizations. I started the program without knowing what I wanted to focus on so I took a few courses of each. Marketing was something I was interested since my undergraduate days, but as I chose accounting and finance back then, I promised myself to study something related to marketing for my masters.
I never thought I would take leadership, but then I came to the program and I heard good reviews about the leadership courses so I decided to take Negotiation, Interpersonal Processes and Business Venture Analysis.
What have your favourite classes been so far in the program?
I like most of the classes, but the one I enjoyed the most would be Managing People and Organizations taught by Lukas Neville. I liked this course because it makes you analyze yourself as a leader and you learn what other people think about your leadership skills. The class is personal and customized and helps you set objectives on how to improve as a leader. It is not a course that just teaches you technical terms but actually helps you be a better person in the future.
What key things have you learned while taking the Asper MBA?
As an undergraduate, I only focused on accounting and finance, but the Asper MBA program has helped me gain an understanding about how an organization is comprised. In this program I've learned about supply chain, leadership, sustainability, and thanks to the concentration in marketing I've learned so much about marketing and negotiations. I've really gained a global perspective about corporations.
How do you balance your schoolwork – are you working while taking the program?
I'm a full time student since I'm an international student. I didn't want to take a part time job because I wanted the full experience the MBA has to offer and I wanted to take in as much as I possibly could from being a student. So I joined AMBASA [Asper MBA Student Association], I joined the Executive Mentorship Program and the Business Case competitions. I also go to every possible networking event I can – I really want the full experience.
If you could provide an incoming international student a piece of advice about the Asper MBA program what would you say?
The first term probably is the toughest because you're not only adjusting to school, you're adjusting to your new life in Canada. But after that if you have good time management skills and are open to new things you'll have a great experience in the MBA program.