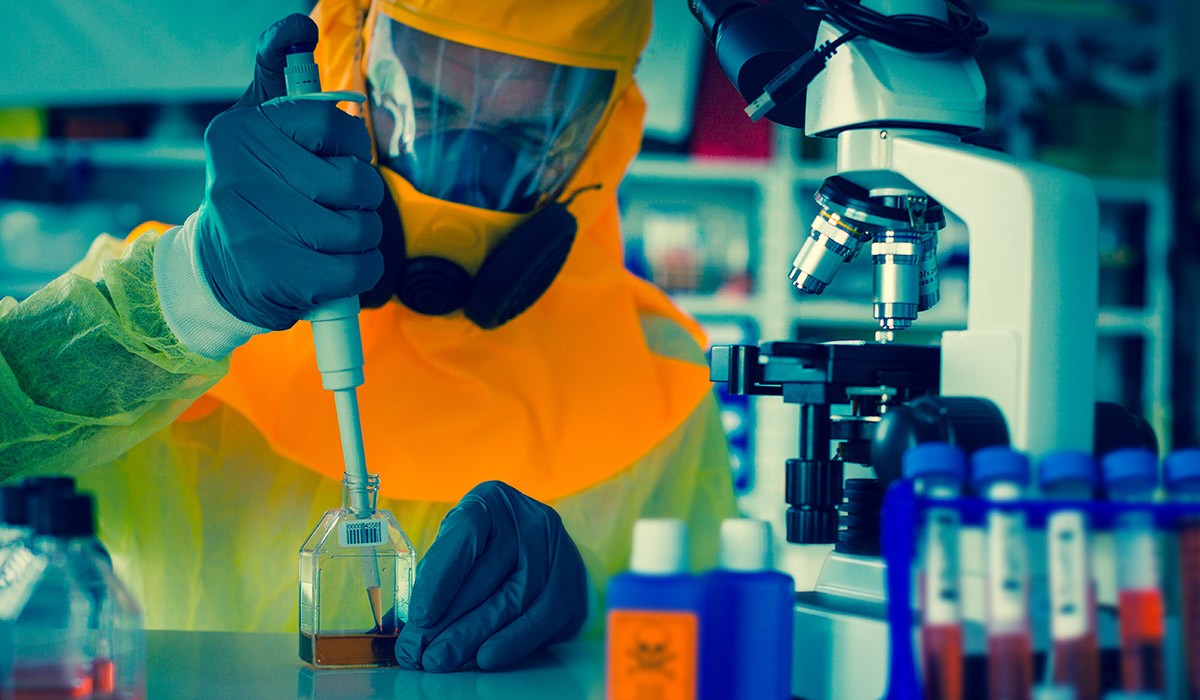 Putting the best research tools in the hands of Canada's scientists
April 11, 2018 —
The Honourable Kirsty Duncan, Minister of Science and Minister of Sport and Persons with Disabilities, announced today more than $42 million for research infrastructure projects across the country, including seven at the University of Manitoba.
The funding, provided through the Canada Foundation for Innovation's John R. Evans Leaders Fund (JELF) will allow researchers from around the country to carry out groundbreaking research in world-class facilities.
"I congratulate all our researchers whose exceptional work has been recognized by JELF. Thanks in part to the state-of-the-art equipment they are receiving, they will have great success in developing new tools and insights that will be a boon to our health and economic well-being," says Digvir Jayas, vice-president (research and international) and Distinguished Professor at the University of Manitoba.
The University of Manitoba is receiving $1,328,603 to support seven trailblazing research programs in a variety of fields crucial to our health and well-being.
The recent recipients include:
Jacob Burgess, physics and astronomy, is receiving $160,000 to develop a lab that can image, atom-by-atom, the quantum materials we need to understand before harnessing the revolutionary new computer and energy technologies these materials promise in theory. His research program will help us understand how these strange materials interact with each other.
Young Jin Cha, civil engineering, is receiving nearly $156,066 build upon the legacy of U of M's trailblazing research into structural health monitoring – tracking the health of infrastructure like bridges in real-time. This field has yet to integrate artificial intelligence and unmanned aerial vehicles but Cha's program will develop methods that will incorporate these new technologies, drastically reducing the cost of monitoring our critical infrastructure, keeping people safer.
Kevin Fraser, biological sciences, is receiving $150,396 combine the powers of miniaturized electronics and remote sensing from the International Space Station to track migrating birds in real-time. Using this suite of new technologies, he will be able to assess how migrating birds are adapting to climate change, enabling us to determine when, where, and how Canadian species are at risk. This will inform the development of more effective conservation policies, helping us protect our birds who eat insects, pollinate, disperse seeds and attract tourists. (Read more about his work in UM Today The Magazine.)
Jason Kindrachuk, medical microbiology, is receiving $231,724 to establish a research program that will understand how infectious pathogens like the Ebola and Zika virus, as well as superbugs, manifest in populations. Such critical knowledge will improve the lives of Canadians and others around the world as new therapies and treatments can be developed against these health threats.
Tabrez Siddiqui, physiology, is receiving $160,000 to build upon his work investigating the neural mechanisms of mental illness, which is caused when specialized nerve cells called synapses fail to communicate properly with each other. An essential, yet unresolved questions is how a class of proteins – called synapse organizers – control the function of synapses. Siddiqui's research program will explore this, generating new and fundamental knowledge, and establishing novel targets for new therapeutic interventions.
Jonathan Singer, kinesiology and recreation management, is receiving $156,765 to develop a program that will help Canadian deal with a problem that accounts for over $6 billion in annual costs: falls. To reduce falls among older adults, we need to understand what factors lead to instability and Singer's work will develop neurophysiological-based indices of stability control during gait. This will allow for better fall risk diagnosis, interventions and fall prevention programs.
Chengbo Yang, animal science, is receiving $157,652 to develop a lab that will address one of the most pressing problems facing modern society: antibiotic resistance. Gut health problems and antibiotics resistance in livestock challenge the sustainability of the Canadian livestock industry. New strategies are needed and Yang's lab will develop ways to enhance the gut health of livestock while improving the animals' nutrient absorption – thereby reducing the livestock sector's dependency on antibiotics.
Guozhen Zhu, mechanical engineering, is receiving $156,000 to develop new materials, designed at the nano level, that will have superior mechanical and functional performance. Her research program will design and test, in real-time, advanced nanomaterials that are of critical importance to aerospace, automotive, electronic and energy industries.
"I want to congratulate all of today's recipients who will now have access to state-of-the-art tools and research infrastructure that will allow them to explore some of our most pressing questions. The answers they find contribute to the evidence our government needs to build a stronger economy and a more prosperous future for all Canadians," said Minister Duncan.
The John R. Evans Leaders Fund helps a select number of exceptional researchers at institutions across the country to conduct leading-edge research by giving them the tools and equipment they need to be or become leaders in their field.
Total funding is $42,337,780: includes capital funding for infrastructure of $32,567,523, with an additional $9,770,257 awarded under the CFI's Infrastructure Operating Fund, which helps institutions with the incremental operating and maintenance costs associated with the acquisition of new infrastructure.
Research at the University of Manitoba is partially supported by funding from the Government of Canada Research Support Fund.