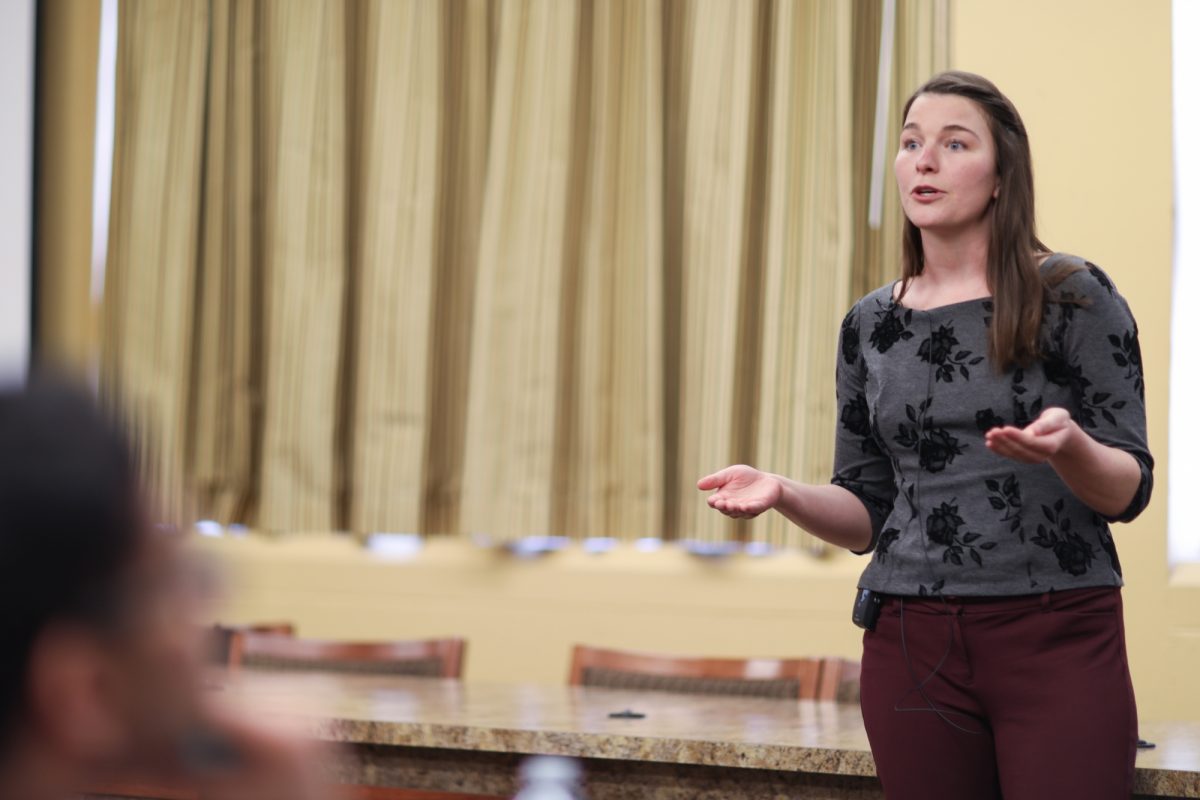 Puffed snacks and urban waste in 3, 2, 1
June 1, 2020 —
Two Faculty of Agricultural and Food Sciences graduate students have had some extra time to polish their Three Minute Thesis (3MT®) presentations, and they are ready to go for the University of Manitoba's final event on June 3 at 7:00 pm.
3MT is an international graduate student research communication competition developed in 2008 by The University of Queensland (UQ) where challengers have just three minutes to present their research and its importance in plain language, using only a single slide to illustrate their topic. The competitors are judged on comprehension, engagement, ease of communication while providing an understanding of the background and significance of their research.
The event was originally scheduled for March and then delayed due to COVID-19. Now, the event will take place online, allowing the finalists who worked so hard to prepare the opportunity to showcase their research. The event will still feature a panel of judges and the opportunity for viewers to vote for People's Choice.
At the final, the judges will choose the top three, and the audience will vote for People's Choice. Students will compete for the Dr. Archie McNicol Prize for First Place ($2,500) and advance to the Western Canada Regional Competition to be held later this year, the UM Retirees Prize for Second Place ($1,250), Third Place ($750), and the People's Choice award ($250).
Meet our Faculty's two finalists – Xiang (Zoe) Li and Jessica Nicksy:
Xiang (Zoe) Li
M.Sc. student in Food Science
"Eating puffed snacks without feeling guilty"
What is your presentation about?
Current puffed snacks available on the market are made from nutritious-less refined cereal flours, because nutritious ingredients generally impair the physical quality (like texture and color) of the puffs. My master project is trying to use the blends of barley (high dietary fiber) and green lentil (high protein) flours, with the help of modifying the parameters of extrusion cooking (the technique used to produce puffed snacks) to produce a nutritious puffed snack with consumer acceptable physical quality.
Why did you want to do 3MT?
I want to raise public's interest on how food science and technology are tightly involved in and helping everyone's daily life behind the scenes from looking at a bag of snacks.
What has your 3MT experience been like so far?
It has been a great experience so far. I received so much inspiration and help from my professors, teammates and staff of the event. I also learned more about other fields by listening to the presentations of other challengers.
What are your future plans?
I plan to continue doing research in a Ph.D. program.
Final thoughts?
I think presenting scientific work to general public is an essential skill for researchers to master. I encourage graduate students to take a chance to participate in 3MT or similar events in the future.
Jessica Nicksy
M.Sc. student in Soil Science
"Closing the loop on urban waste: Anthronutrients for organic crops"
What is your presentation about?
Our agricultural phosphorus cycle is broken- we import mined phosphorus fertilizers to the food system, use them to grow our crops, and then lose those nutrients to landfills and waterways in food and human waste. My research looks at soil amendments that close the loop, turning "waste" products into valuable fertilizers, and bringing nutrients back onto farms. This is fundamentally important to long term food system sustainability. My focus is on organic farms because they are often phosphorus deficient due to a long history of greater phosphorus export (in harvested crops) than phosphorus import (in soil amendments).
Why did you want to do 3MT?
I wanted to participate because I think a lot of people don't realize what a fundamental nutrient cycling problem we have in our food system, but I know that people will care a lot about the issue once they hear about it.
What has your 3MT experience been like so far?
It's been a little nerve-wracking to speak in the 3MT format, but really great to hear about the amazing research students are doing in other departments. And of course, things have been strange since the pandemic hit, but the 3MT team has done a great job of getting us set up to share our research in a safe way!
What are your future plans?
I want to continue doing research in sustainable agricultural systems, with a focus on nutrient cycling and the interaction of agriculture and climate.
Final thoughts?
I hope people will be able to watch – all of the candidates are doing amazing work!
---
Find the livestream here.
Please register for this free event here.
Help us cheer on Zoe and Jess, and all the other competitiors!