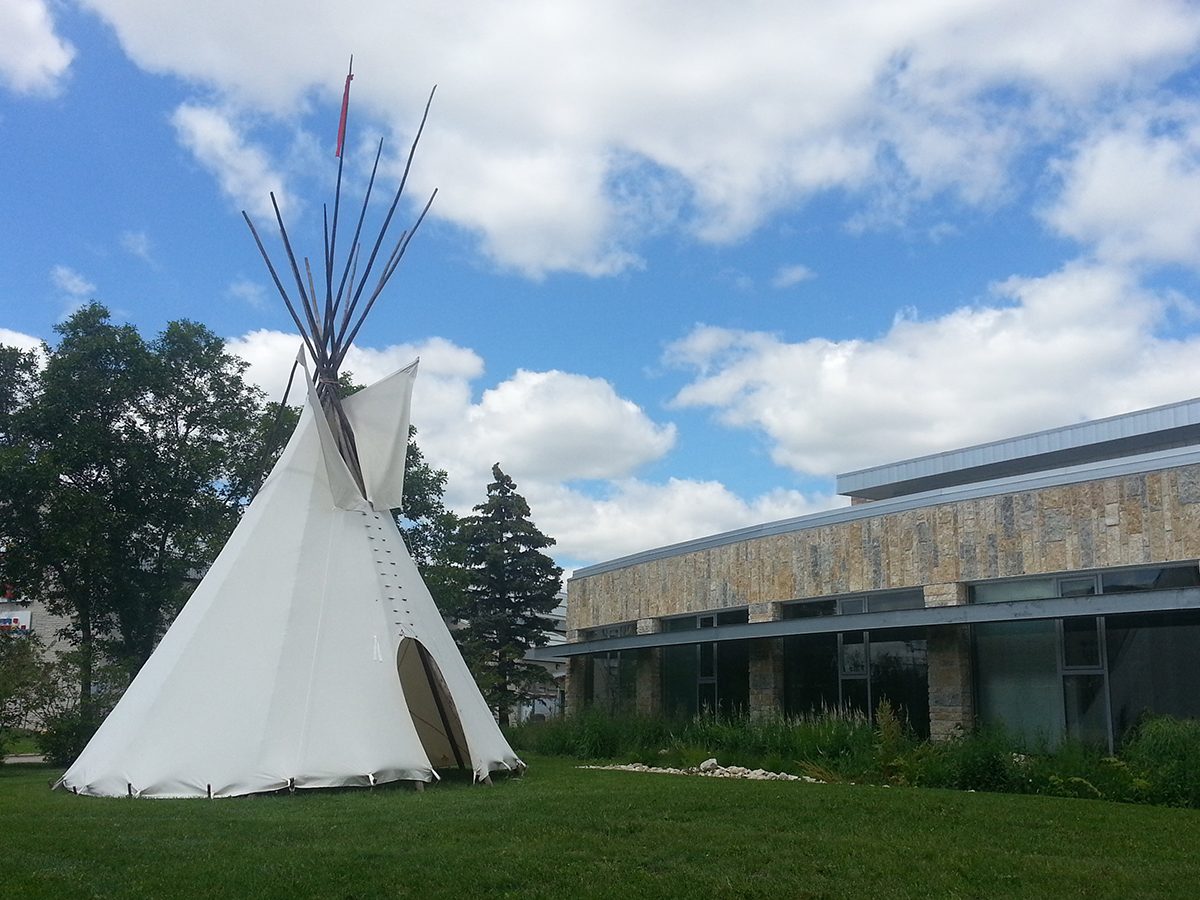 Proposals selected to advance Indigenous Achievement
Indigenous initiatives and scholars selected
February 15, 2017 —
The University of Manitoba is investing in initiatives to advance Indigenous Achievement with the creation of two new funds to help achieve these goals. Nearly $800,000 was awarded to 22 successful projects as part of the Indigenous Initiatives Fund and six proposals to recruit Indigenous Scholars to the U of M have also been accepted.
"The University of Manitoba seeks to foster a greater understanding of Indigenous knowledge, cultures and traditions among our University community," says Janice Ristock, Provost and Vice-President (Academic). "Through the creation of these two news funds and the outstanding proposals from colleagues across our campuses, we are excited to further progress on these goals to advance Indigenous knowledge and scholarship, and to become a centre of excellence for this work."
The Indigenous Initiatives Fund supports projects advancing the university's Indigenous Achievement goals, in the five key priorities outlined in the U of M's Strategic Plan, 2015-2020, Taking Our Place. "We are excited to share the list of successful Indigenous Initiatives Fund proposals," says Ristock. Complete details can be found online, here.
"I am thrilled with the number of proposals we received for the Indigenous Initiatives Fund and the breadth of ideas on how to advance Indigenous inclusion across the University. This illustrates, not only an investment made by the University, but that faculty and staff across the University are engaged in and supportive of Indigenous Achievement," says Frank Deer, Acting Executive Lead Indigenous Achievement.
Marcia Anderson DeCoteau leads the First Nations, Métis and Inuit Health unit in the Department of Community Health Sciences in the Rady Faculty of Health Sciences. Her application to recruit and retain Indigenous students in healthcare-related fields was one of the selected proposals under the Indigenous Initiatives Fund.
"When I heard our proposal was successful I was very happy. Since reconciliation is fundamentally about relationships, having some dedicated resources to facilitate engagement with diverse Indigenous people and communities is really exciting and critically important to the work we do in Indigenous health."
The Faculty of Agricultural and Food Sciences' proposal to create a course on Indigenous foods and agriculture will also receive funding from this initiative.
"We were delighted to receive support for this incredibly important initiative. This support is absolutely critical to helping our faculty not only achieve its goals with respect to Indigenous Achievement, but also to helping us support the University of Manitoba in fulfilling its societal obligations to enhance mutual understanding and respect among our province's peoples," says Jared Carlberg, Associate Dean (Academic) in the faculty. These are just a few examples of how these funds will work to support the U of M's strong commitment toward Indigenous Achievement priorities.
The Indigenous Scholars Fund will support the recruitment of new Indigenous Scholars. Complete details can be found online, here.
"Including more Indigenous Scholars in academic units across the University means more opportunities for students to learn about Indigenous perspectives, ways of knowing, histories, and contemporary realities," says Deer. "This will help all of us better understand the communities in which we live and work, creating a stronger, healthier future."
All academic units were invited to apply for the Indigenous Scholars Fund. In total, six faculty positions will be created, including one for an assistant professor in the Department of Educational Administration, Foundations and Psychology in the Faculty of Education.
"The addition of one more Indigenous Scholar to our faculty complement will enable us to develop greater capacity in the area of Indigenous Education and build on the fine work that our Indigenous faculty members have been doing for years," says David Mandzuk, Dean of the Faculty of Education. "In light of the TRC's Calls to Action, it is particularly important that our pre-service and in-service students as well as our faculty and staff can learn about Indigenous perspectives as we all work together to improve Indigenous student success in the province."
The University of Manitoba is committed to advancing Indigenous education, and seeks to transform the lives of Indigenous and non-Indigenous peoples through sharing knowledge, creating a foundation for learning, promoting student success and developing leaders.