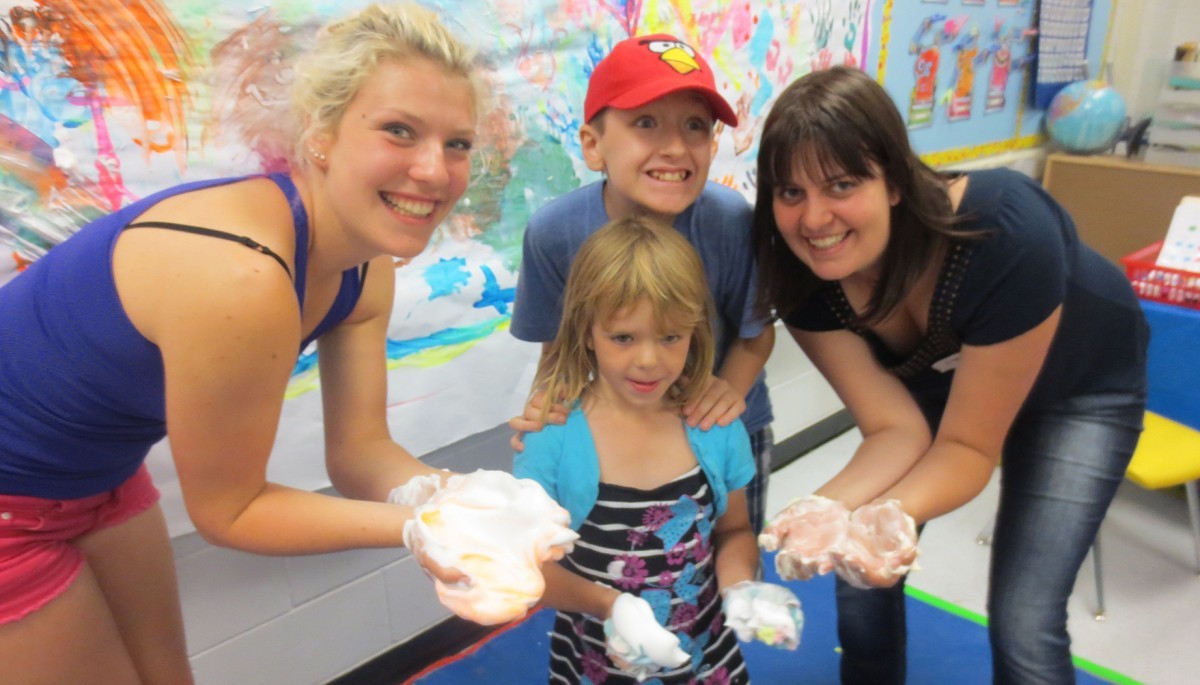 Programs that empower: Facilitating success for those with autism spectrum disorders
October 22, 2014 —
WHO: U of M faculty members Helen Cameron (Computer Science), Lorna Jakobson (Psychology) and Rick Freeze (Inclusive Special Education).
WHAT: The trio are long-time members of the board of directors for Optimal Health Early Years Sports (OHEYS) Autism Programs, a registered charity in Manitoba that designs and delivers affordable and highly individualized community-based activity programs for children and teens on the autism spectrum.
HOW IT WORKS: Trained staff at OHEYS deliver programs that support the development of communication and social skills, promote mental health and well-being, encourage active and healthy lifestyles, and facilitate the transition to employment. OHEYS takes a family-friendly approach that recognizes the important role parents play in planning for their children's success. Over the years OHEYS has also provided professional and leadership training opportunities for many U of M students who have acted as coaches and volunteers.
THE GOAL: To achieve full and active participation of children and teens with autism in our community.
HOW IT STARTED: OHEYS began in 2002 as an integrated, early-years gym program but later evolved into three different summer camps and a range of other programs that run during the school year.
IN HER OWN WORDS: "We believe that children and youth with autism deserve to benefit from the full range of physical activity, social, and employment opportunities available to others," says Jakobson. "Our unique programs provide the intensive one-to-one coaching and support needed to make this happen."
---
FUNDERS: Unity for Autism, Mauro Foundation and Manitoba Healthy Child (For a complete list, go here)
---
LEARN MORE