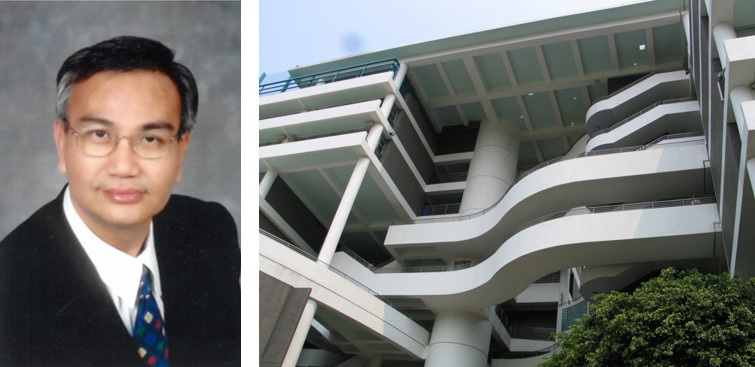 Prof. Patrick Lau Sau Shing (B.Arch/69) awarded with the Hong Kong Institute of Architects Gold Medal
April 29, 2022 —
The Hong Kong Institute of Architects (HKIA) announce that Prof. Patrick Lau Sau Shing (B.Arch/69) is awarded with the HKIA Gold Medal. The HKIA Gold Medal is awarded to someone who demonstrates exuberant qualities of Personal Integrity, Architectural Excellence and has Advanced the Architectural Profession, quality of Architectural Design and the Built Environment.
Prof. Lau is well-known for being a pioneer of heritage conservation, green architecture and bringing architecture to community. His efforts in the 1970s to research rural villages in the New Territories urged the creation of the Antiquities Advisory Board, which is an important organization for heritage conservation in Hong Kong. During his HKIA Presidency in 2001-2002, he initiated the establishment of the Professional Green Building Council (PGBC) by five allied professional institutes to promote green architecture in Hong Kong. Prof. Lau also saw the importance of introducing architecture to the public for appreciation, thus founded the Hong Kong Architecture Centre in 2005, which organizes various activities including study trips, workshops, and exhibitions to bring architecture closer to the community. From 2004 to 2012, Prof. Lau represented the functional constituency of Architectural, Surveying, Planning and Landscape as a member of the Legislative Council. During his tenure, he voiced out and addressed grievances for the betterment of the professions. He also contributed to multiple organizations on various public affairs, such as serving as a Member of the HKSAR Working Group on Reunification Monument and Government Housing Renaming, a Member of the Town Planning Board, a Member of the Architects Registration Board, a Member of the Hong Kong Housing Authority as well as Chairman of its Tender Committee, a Member of its Strategic Planning Committee and its Building Committee, and HKIA Representative to serve the Appeal Tribunal Panel (Buildings), etc. All of his services and professional assistance outreached to all stakeholders of the community with resounding success.
The jury panel had the following to say about Professor Patrick Lau:
"Prof. Lau has led the profession with all-rounded contribution which is instrumental to the advancement of the profession and even the society. He is the first-ever architect in Hong Kong as an outstanding practitioner, educator, and LEGCO member advocating architecture in parallel with sustained success at the same time."
"Prof. Lau is devoted to nurturing new generations over the years. He is an inspiring educator earning solid reputation from generations of students of architectural school/department of The University of Hong Kong, for his generous sharing of architectural knowledge, as well as his insightful guidance on students' planning for architecture as a life-time career. His retirement does not stop him from passing his valuable wisdom to others, and he always finds ways in different capacities to inspire the young ones and support them to pursue their dreams."
The Faculty of Architecture congratulates Patrick Lau on his well-deserved honour.