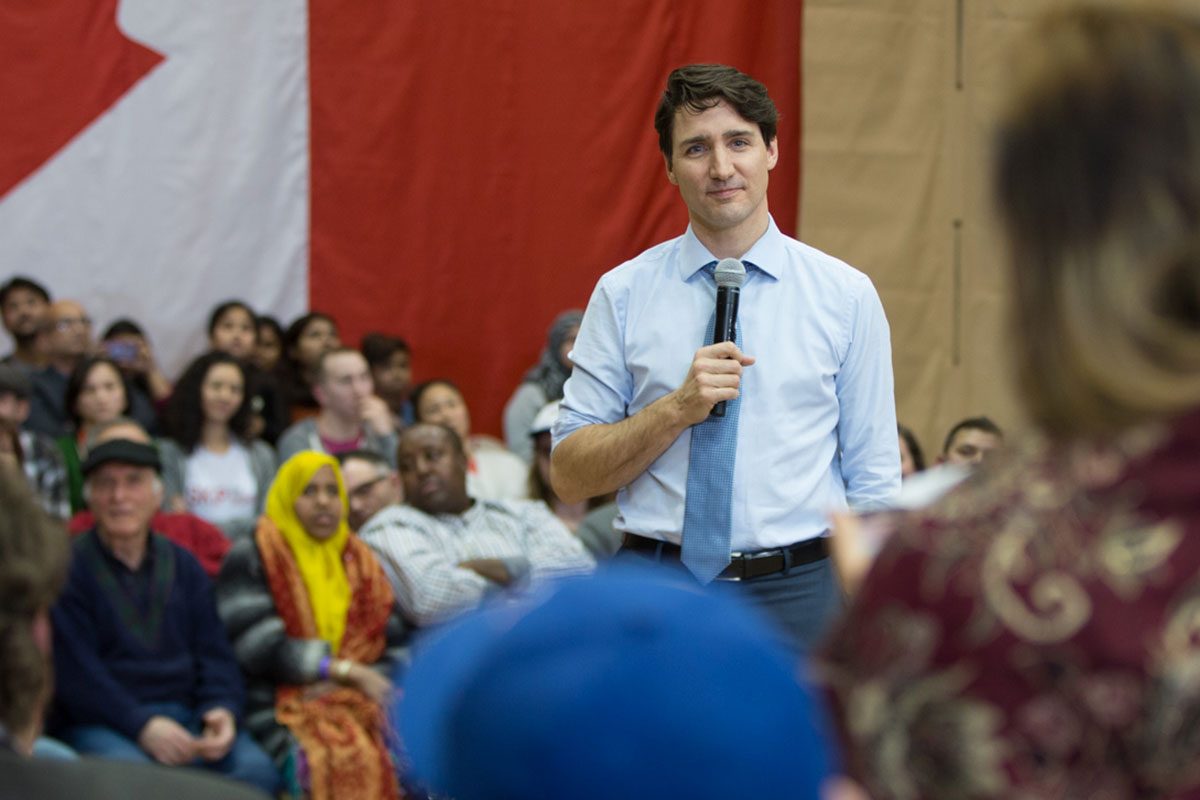 Prime Minister Trudeau's town hall draws hundreds to U of M campus
February 1, 2018 —
Prime Minister Justin Trudeau hosted a town hall on Fort Garry campus Wednesday night, drawing a full house of 1,800 people to the discussion inside Investors Group Athletic Centre.
Members of the community, including University of Manitoba alumni, students, faculty and staff, were among those in attendance.
Prime Minister Trudeau and Terry Duguid, MP for Winnipeg South, met with U of M President David Barnard and Vice-President (External) John Kearsey before the Jan. 31 town hall started.
The town halls have been taking place across the country in recent months for the government to hear from Canadians on a variety of issues.