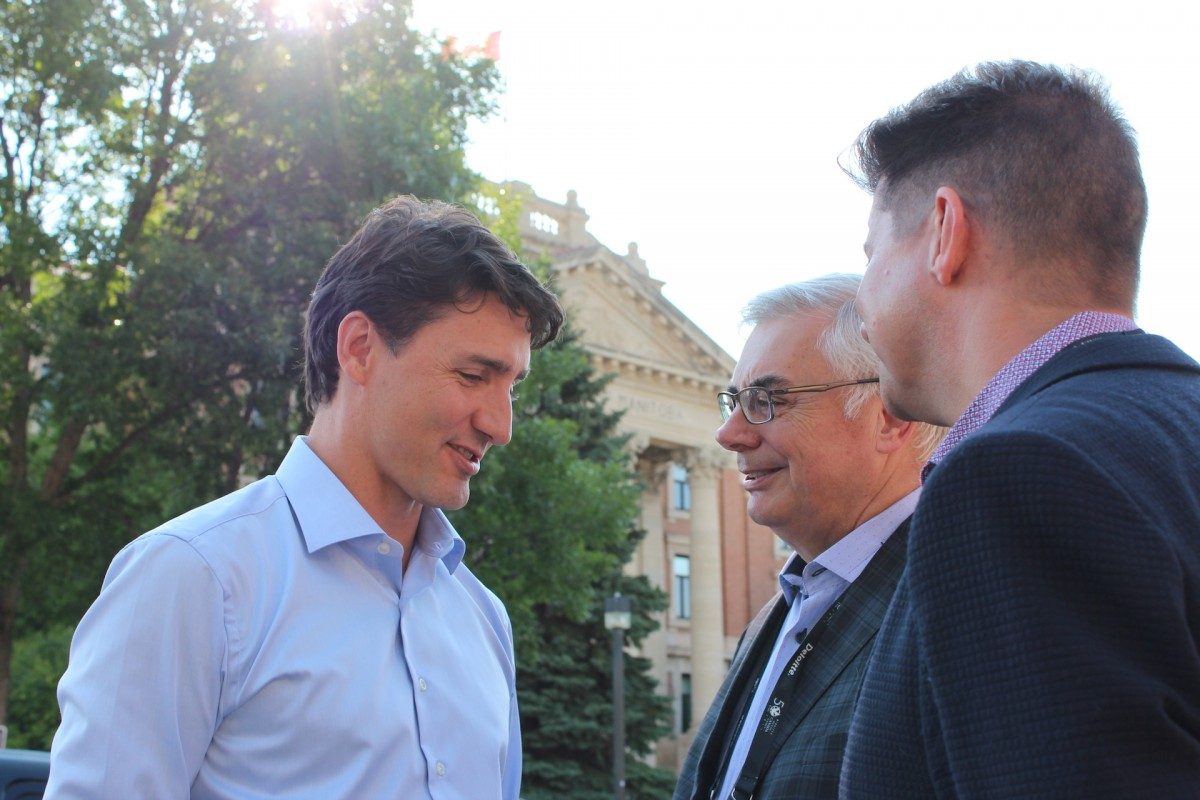 Prime Minister Trudeau visits campus
July 30, 2017 —
Prime Minister Justin Trudeau made a surprise visit to the University of Manitoba Fort Garry campus on Saturday, July 29 to show his support to hundreds of 2017 Canada Games athletes, many of whom were just sitting down to eat their breakfast.
The Prime Minister was greeted on his arrival by President David Barnard and Vice-President (External) John Kearsey, as well as several senior Canada Games organizers, before making his way to the Athletes' Village cafeteria to chat and pose for photos with the athletes.
The University of Manitoba is hosting the 2017 Canada Summer Games from July 28 to August 13. The Fort Garry campus is serving as the Athletes' Village, the main venue for volleyball and track and field, and the location of the closing ceremonies.