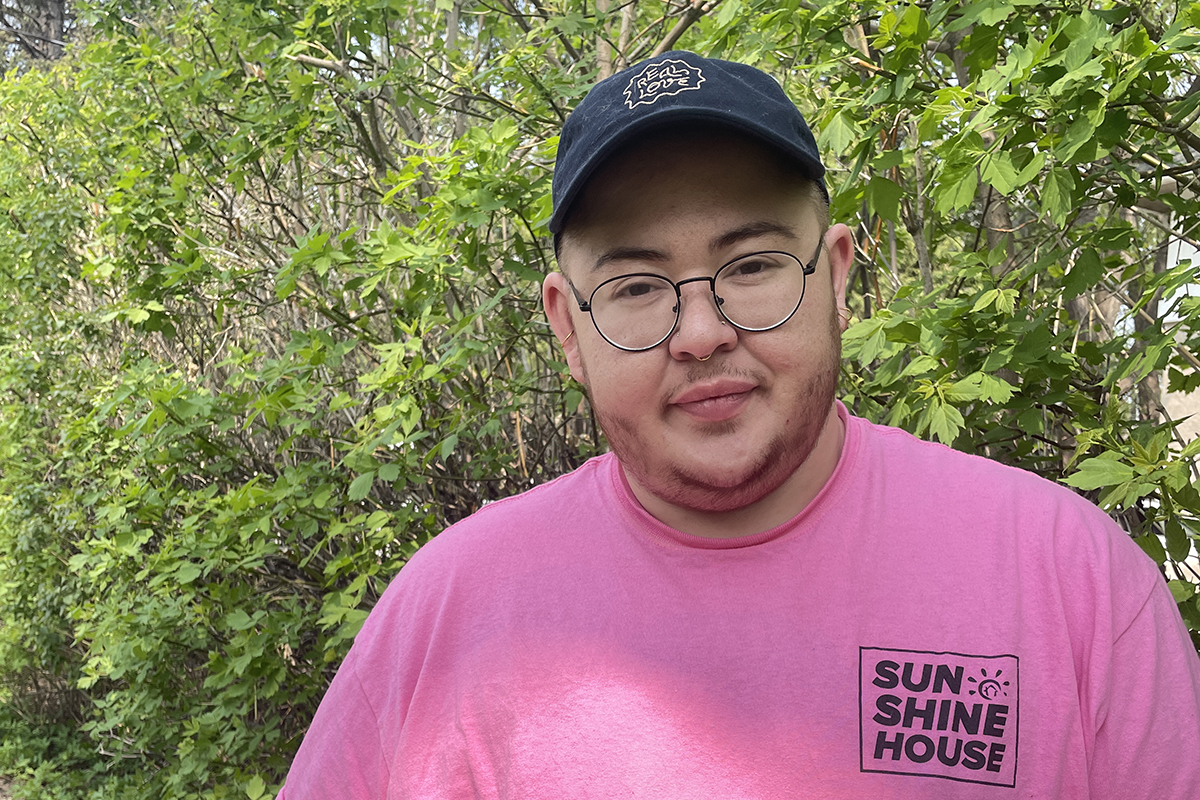 Pride POV: Celebrate the inherent value of all people
May 23, 2023 —
Lou Lamari is a current student and J.D. Candidate, 2024 in the Faculty of Law at the University of Manitoba with a B.A in women's and gender studies from the University of Winnipeg (2020).
June is Pride Month, a time when we celebrate and honour the diversity of the 2SLGBTQ* community. As we reflect on the progress made towards queer liberation, it is important to recognize that we must also address the ways in which other privileges shape our perceptions of individuals and communities.
For transgender individuals like myself, we are acutely aware of the prejudices that still exist in many establishments. Despite being a white person who has never experienced discrimination based on skin colour or ethnicity, I have experienced profiling based on my gender non-conformity which is often exacerbated by my visible tattoos. This type of discrimination is unfortunately very common for many others in the queer community. It is made worse for queer and trans people of colour.
However, my experience shifts dramatically once people learn about my education. People are routinely surprised to learn that I am in law school, a published author, and have received academic accolades. Suddenly, I am worth their time and attention, and my visible queerness is transformed from "untrustworthy" or "ill-intending" to being seen as "cool," "stylish," or "edgy."
It is important to acknowledge that not everyone in the queer community has the same class privilege that I do. For many, the biases and prejudices they face are compounded by economic inequality, making it even harder to break through these barriers and be seen as worthy of respect and dignity.
As academics, lawyers, and other professionals, we have a responsibility to challenge the systemic biases and prejudices that continue to shape our society. In celebration of Pride Month, let us commit ourselves to building a world where acceptance and respect are not based on gender, sexuality, class privilege, or educational attainment. Let's commit to treating others based on the inherent value and dignity of all people.
---
Join UM Pride celebrations May 26-June 4
All events are free and everyone is welcome!
Friday, May 26
Campus Pride Week Kick-off
Where: Atrium – Price Faculty of Engineering
Time: 10:30 a.m.
Details: Join us as we kick-off UM Campus Pride 2023. Following remarks from special guest speakers, all are invited to a reception with tea, coffee, snacks and other light refreshments.
Sunday, June 4
Pride Winnipeg Parade: You belong here
Meet time: 10:30 a.m.
Meeting location: Memorial Boulevard
Parade: 11 a.m. to 12:30 p.m.
Parade route: North on Memorial Boulevard, East down Portage Avenue to the Forks
Following the parade, all are free to enjoy the onsite entertainment, vendors and festival events.
What: Register to participate with UM's Pride entry float and help us uphold our 2022 Parade Entry title for "Best Turnout"! By registering to walk or roll in the parade with UM, you'll receive a signature UM t-shirt , mini UM Pride flags and UM Pride buttons. Come out with your friends, family (children and pets included) and join with faculty, staff, students and allies as we dance to DJ tunes, celebrate amongst the bubbles and enjoy the largest crowd in the parade.
Register to participate today!
Note: T-shirts will be provided on a first-come, first-served basis until supplies last. We encourage you to wear one if you have one from last year.