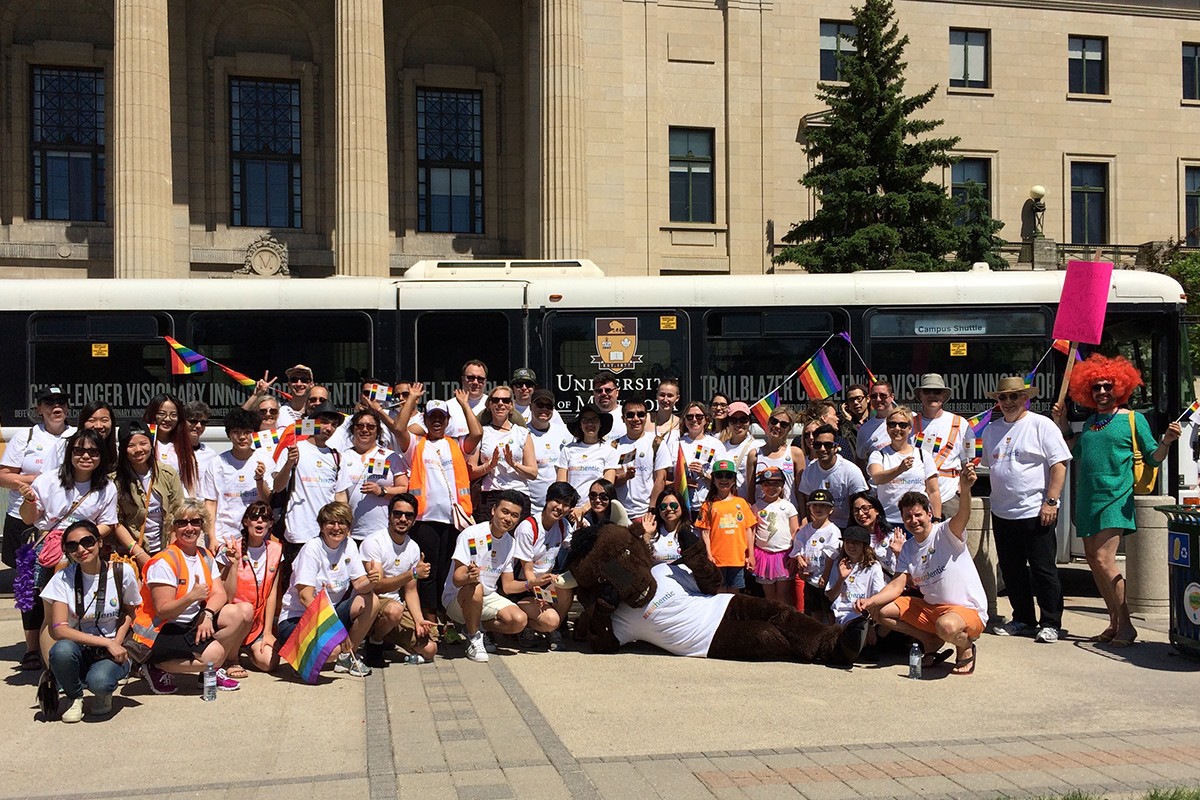 Pride Parade celebrations
June 6, 2016 —
More than 50 faculty, staff and students joined the University of Manitoba's Rainbow Pride Mosaic and Bannatyne LGBTTQI* group to walk in the Pride Parade on June 5 as it made its way through downtown Winnipeg, drawing thousands of cheering Manitobans.
The U of M was an official sponsor in the Pride Parade.
"The U of M is part of Pride because it's fun. We want to celebrate diversity and we want to lead conversations in our community on LGBTTQI* issues. And we are committed to leading and facilitating these discussions. I am proud to be part of the U of M, an institution where we can truly live this year's Pride theme: be authentic," said John Kearsey, Vice-President (External).
Beginning on Monday, May 30 and throughout Pride Week, the Pride Flag was raised and flown on both campuses and multiple Pride events were held.
"I know that within the University of Manitoba community, students, staff and faculty are committed to allyship and maintaining a welcoming work and learning environment, and that many members of the University of Manitoba family, including alumni, count themselves with pride as members of the LGBTTQI* community," said President David Barnard.
"Across many disciplines, our researchers and scholars are exploring LGBTTQI* themes on an ongoing basis. Ours is undeniably a meaningful and authentic engagement with this subject, helping generate deeper understanding of complex and emerging issues," he added.