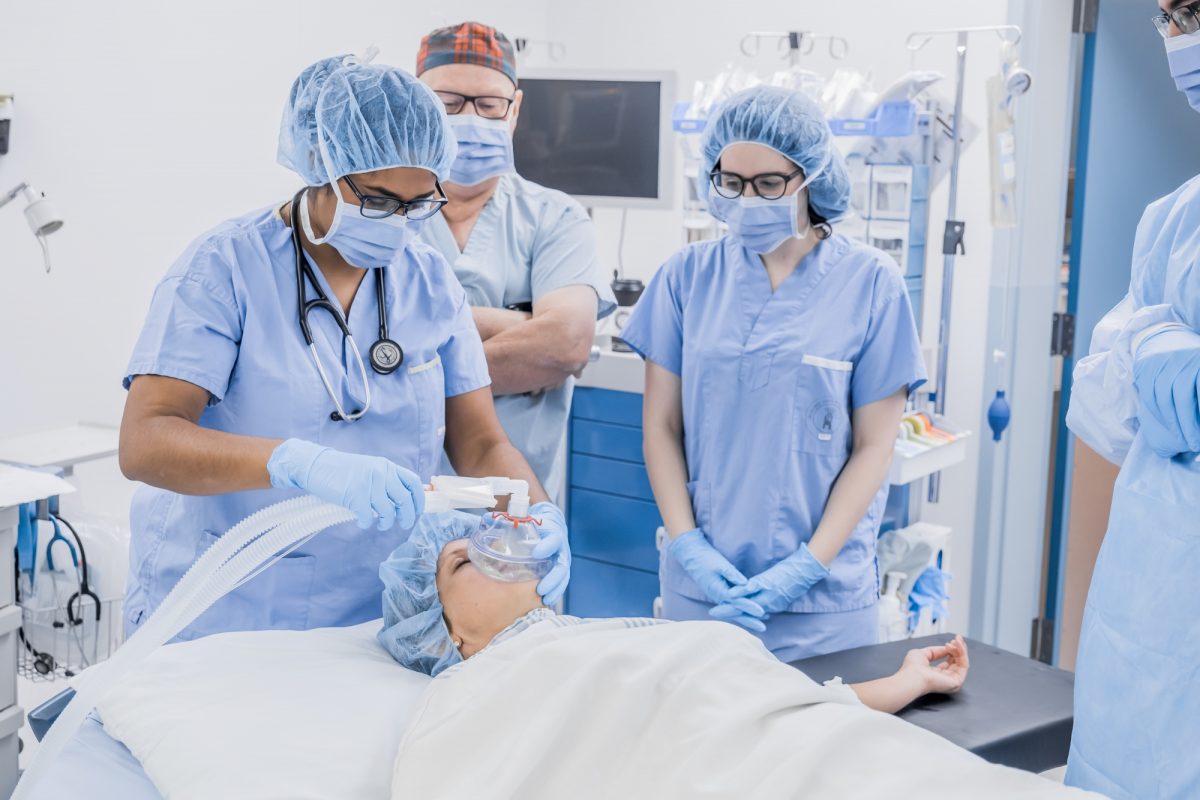 UM researchers launch preventative drug trial for health-care workers at risk of COVID-19
May 15, 2020 —
UM researchers in the Rady Faculty of Health Sciences, in collaboration with the University of Minnesota and McGill University, have launched an online clinical trial for health-care workers at higher risk of exposure to COVID-19.
The purpose of the trial is to study the medication hydroxychloroquine to see if it can help prevent health-care workers from contracting COVID-19 – a concept called 'pre-exposure prophylaxis.'
Hydroxychloroquine is a Health Canada-approved drug used to prevent and treat malaria since the 1950s.
The trial is recruiting a wide variety of health-care workers at higher risk of COVID-19 exposure – physicians, nurses, respiratory therapists, health-care aides, and other support workers – working in emergency departments, ICUs, long-term care facilities, first responders and those involved with aerosol-generating procedures.
The Pre-Exposure Prophylaxis (PrEP) trial is being led in Canada by Dr. Lauren MacKenzie, an assistant professor in infectious diseases in the department of internal medicine, and PhD candidate in the department of community health sciences, Max Rady College of Medicine.
MacKenzie says the participants will take once or twice weekly doses of either hydroxychloroquine or placebo for 12 weeks.
"Everything is done online – enrolment, consent, and the follow-up is done through questionnaires sent by email. The drug is shipped by courier. This is safer for the research team and is convenient for healthcare workers participating in the trial," says MacKenzie. Taking part in the trial is free, and the study medications are shipped directly to participants at no cost.
This trial is part of a suite of trials overseen by Dr. Ryan Zarychanski, associate professor of internal medicine, Max Rady College of Medicine, and his research team, which includes the clinical trial studying the use of hydroxychloroquine as a post-exposure treatment.
"We envisioned offering Manitobans a suite of trials that run along the cascade of care for COVID-19, from a pre-exposure trial to a post-exposure trial, to trials for people hospitalized and in the ICU with COVID-19," says MacKenzie.
The PrEP trial is already open to health-care workers in the United States, and has recruited over 1300 participants. In Canada, the trial is now open in Manitoba and will be opening soon in Quebec.
The UM researchers hope to expand the trial across Canada by working with other collaborators with which they have pre-existing relationships from the post-exposure trial.
MacKenzie says that there currently isn't any known preventative therapy for COVID-19, but there are other infections where pre-exposure therapy seems to work well, for example, malaria.
She says that if the trial shows this to be a successful therapy, it could offer an additional strategy to protect health-care workers at risk of COVID-19.
This is the first trial that MacKenzie is leading. She is a co-investigator on the post-exposure trial. As a junior faculty member, she credits Zarychanski and his team with giving her the opportunity to lead the Canadian arm of an international trial.
She says the support of their experienced research team – in particular, study coordinator Dayna Solvason – has been vital in getting the trial up and running in record time, and they have been working around the clock in order to offer the trial to healthcare workers in Manitoba.
"The collaboration and dedication of all our research team members is pretty amazing. In the midst of all the uncertainty with COVID-19, it's been inspiring to see everyone come together and work as hard as they can towards a common goal," she says.
Health-care workers interested in taking part are encouraged to visit www.covidpreptrial.ca to access the online screening questionnaire to determine their eligibility to participate in the PrEP COVID-19 clinical trial. (Note: If you are having trouble accessing the site from the U of M network, please try again using your home network.)