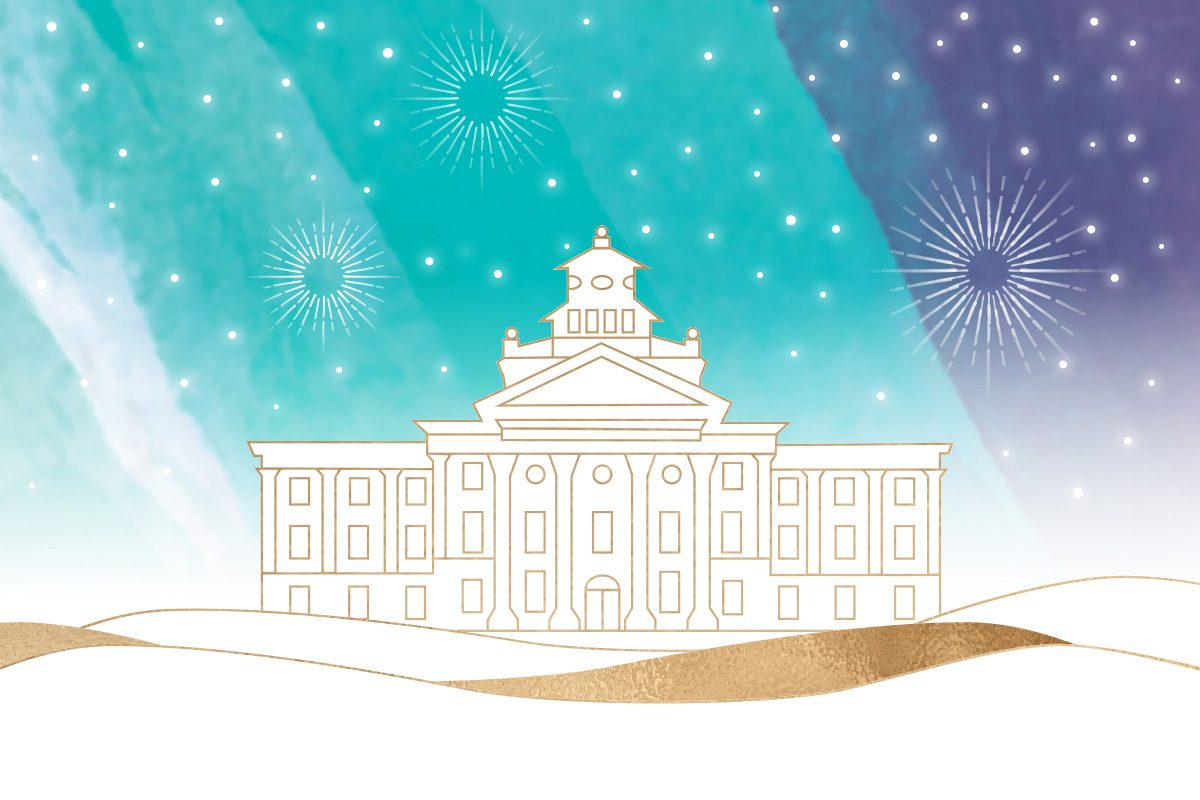 President's year-end message
December 17, 2019 —
A message from UM President and Vice-Chancellor David Barnard:
On Dec. 11, as part of a thoughtful and respectful Visionary Conversations event on the subject of decolonization, held at the Canadian Museum for Human Rights, I felt yet again the immense pride and gratitude that comes with belonging to this uniquely engaged and committed community of scholars, researchers, teachers and learners.
Our colleagues who made up the assembled panel of experts represented us with distinction, interacting with the audience of almost 400 people with intellectual vigour and deep compassion.
They connected.
The holidays are now upon us. I am inspired and heartened by the spirit of connectivity and collaboration brought to life that evening — the sense of togetherness.
Enjoy the time away from work and studies, enjoy your families and friends, your communities.
Rest.
When we return to campus in the New Year, we will do well to attend to the words shared by Elder Margaret Lavallee as she blessed our Visionary Conversations gathering by expressing the hope that:
"We'll all get to know one another in a good way."
Her words continue to stick with me. As we pick up our pursuits next month, take the time to get to know one another. Let your ideas and opinions collide. Challenge, provoke, listen, learn.
In a good way.
Happy Holidays.