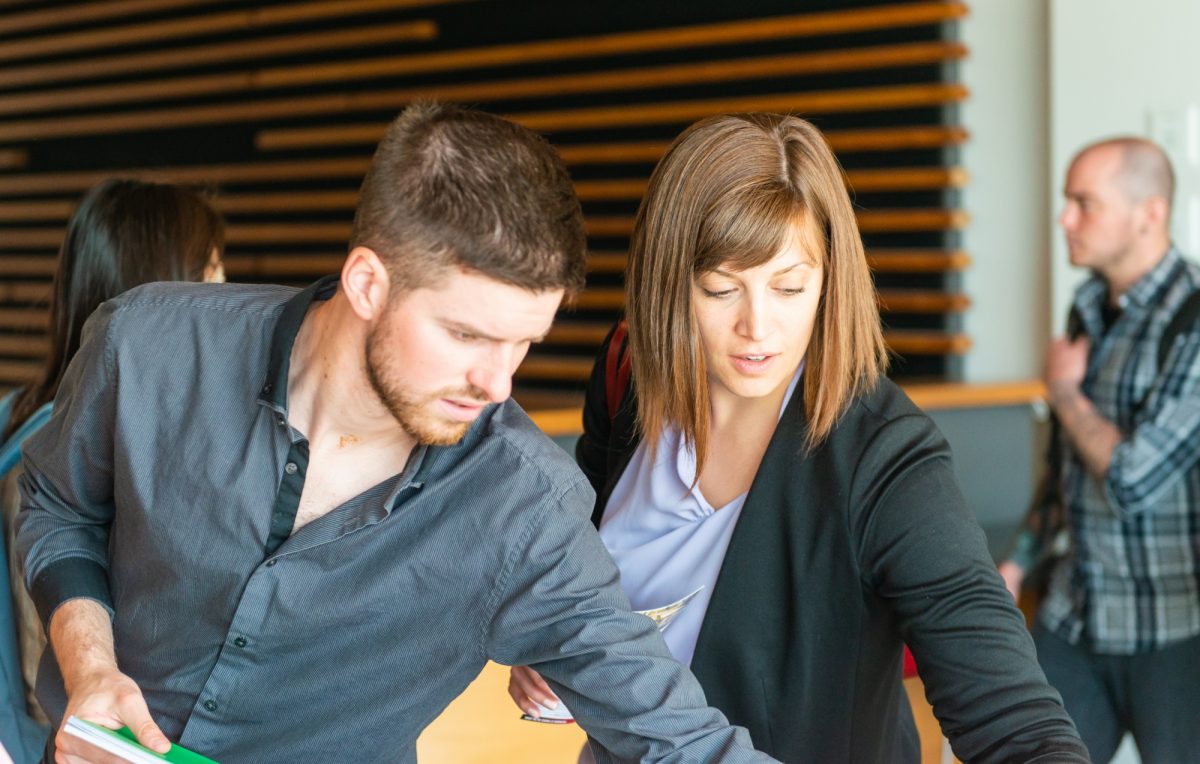 President's Student Leadership Program — creating Manitoba's next generation of leaders
Applications for the 2020 President's Student Leadership Program due March 1
February 22, 2020 —
Last June, 27 students from 18 different disciplines participated in the first cohort of the President's Student Leadership Program (PSLP), a unique-in-Canada immersive learning opportunity that brings students together from across subjects, post-secondary institutions, interests, and regions of the province to build on their leadership experience and potential as future leaders in the province.
"The PSLP participants visited a range of Manitoba organizations to learn about innovative methods top leaders are using to meet organizational challenges head on," says Dr. Suzanne Gagnon, Associate Professor and Director of the new James W. Burns Leadership Institute at UM, which spearheaded and manages the program. "This year's program will build on the success of last year. We look forward to working with a new group of some of our most promising young leaders, across interests and backgrounds to build their leadership skills for the future."
Applications for the 2020 program are now open to students of all faculties at UM as well as the PSLP's partner institutions. This year's program runs from June 6-13 inclusive and on four Saturdays in the fall and winter 2020-21. It is open to students who have shown impactful leadership in their community or student life and are committed to developing their collaborative knowledge and skills to make positive changes in their environment.
To celebrate the launch of the application process for this year's program, we connected with three 2019 program participants to hear about their experiences.
—–
Calvin Loi
Calvin Loi is in his final year of the Bachelor of Commerce (Honours) program at the Asper School of Business, majoring in accounting. As an active volunteer, he credits his experience in the President's Student Leadership Program for providing him with the tools and insights that helped him be selected as Folklorama's 2020 Adult Ambassador General.
What was your most memorable experience?
Having 26 other like-minded individuals participate in the program with me was the most memorable aspect of this experience. Despite coming from different post-secondary institutions, academic backgrounds, and leadership experiences, my fellow participants and I frequently used our own areas of expertise to discuss social issues facing the globe. This created meaningful dialogue that resulted in a more holistic view towards tackling issues through interdisciplinary innovation.
Why would you recommend this program to other students?
The PSLP provides a safe environment for students to expand their frontiers of knowledge through conversations and workshops with prominent leaders across the province. This unique, immersive learning opportunity was eye-opening and insightful as participants like myself were able to learn about collaboration and leadership from these experienced leaders. Despite coming from a variety of industries and business sectors, the leadership challenges and "methods to success" I heard showed great commonalities and parallels to my own life. This program showed me the importance of finding a personalized leadership style, effectively working together towards a common vision or goal, and the benefits of an interdisciplinary approach to problem solving.
—–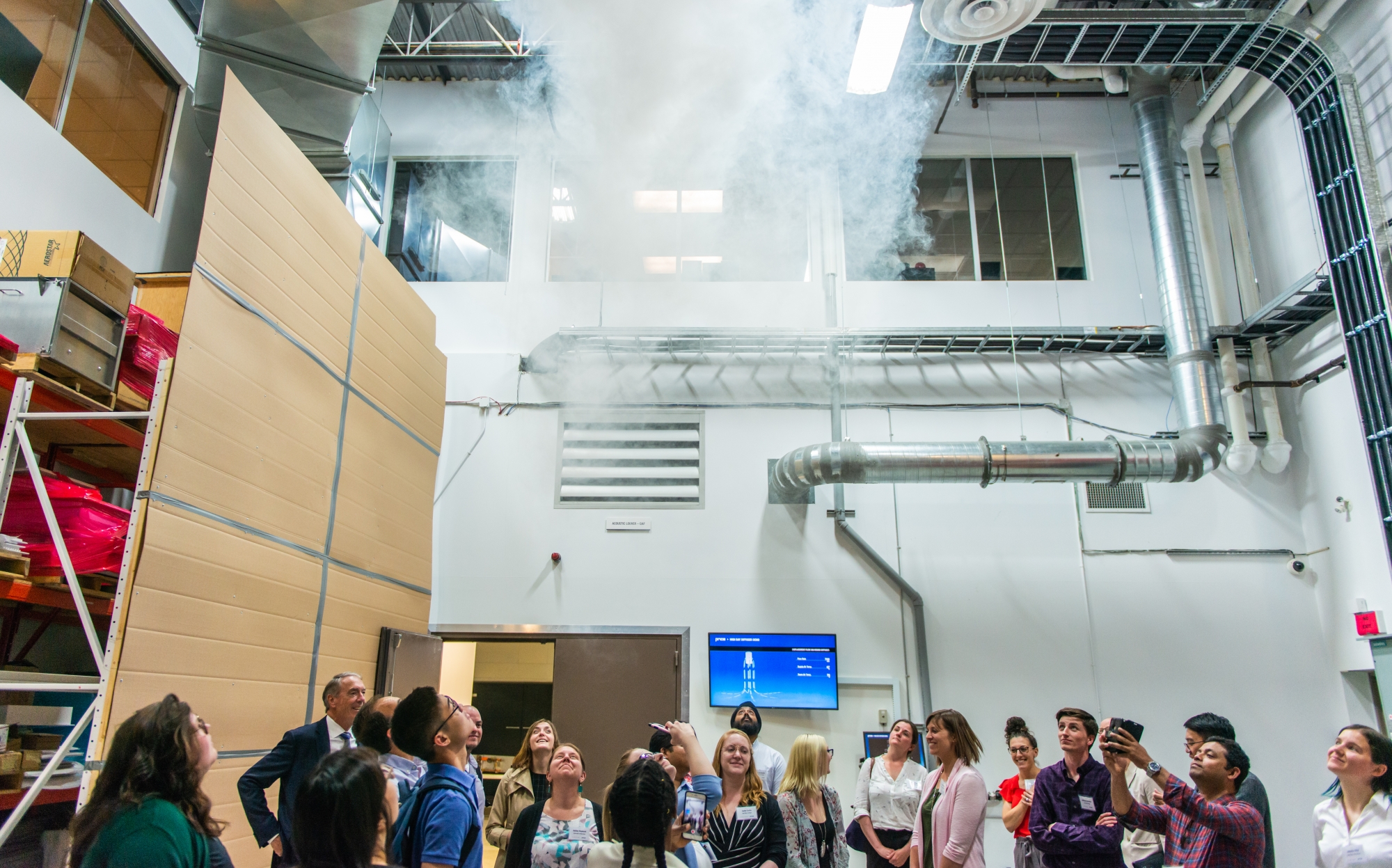 Amy Jackson
Amy is University College of the North student. She is graduating this year with a major in history and a minor in Social Science and Aboriginal and Northern Studies. She loves northern Manitoba and hopes to enter a graduate program in the fall. She has spent the last several years working in politics, organizing in her community, and as a musician and music instructor teaching fiddle within a team. She also aspires to go back to the north after graduate school and work at UCN one day.
What did you feel was the most valuable part of being a student in the program?
The program helped me understand my own personal and professional strengths and weaknesses and provided a space where I had the opportunity to develop in these areas.
What was your most memorable experience?
One night, Trudy Schroeder, Winnipeg Symphony Orchestra Executive Director, hosted the cohort at the WSO. It was wonderful to hear about her leadership stories and her creative approaches to growing the WSO and community engagement.
What piece of advice would you give to incoming students to the program?
Have an open mind and an open heart. The PSLP is a place of growth for everyone and it's important to be patient with one another. Also, have fun! Spend time together at the end of the day, it builds a strong sense of teamwork among the cohort.
—–
Kim Laberinto
Kim Paolo Laberinto is an electrical engineering undergraduate student in his final year of study. He has been an organizer and executive of many extra-curricular groups within the Faculty of Engineering. Through experiences like leading a team to design an energy efficient prototype electric vehicle or organizing events for marginalized communities, he has grown his technical skills as well as leadership skills.
What was your most memorable experience?
I would say that one of my most memorable experiences of the program was when we all did improvisational theatre exercises together! While at first, improv might not sound relevant to leadership, I was pleasantly surprised with how much I learned from those exercises. On that day, I remember that at the start most of us were completely nervous about doing improv. However, by the end of it, through expert facilitation, we all felt so comfortable with one another. We were able to create stories on the spot where none of us knew how the story would end. We actively listened to one another to build on each other's ideas. We cheered at our successes and we laughed at our mistakes. We trusted one another. We all had one another's back.
And that was the goal of the exercise: to experience first hand the joy of pure collaboration. It was an environment where no one was afraid to state their ideas, where everyone truly and actively listened to one another, where everyone was willing and prepared to help everyone. To this day, I still think back to those exercises. These ideals can be really hard to implement! But to me, it honestly felt magical, and I continue to try to think about ways it might be possible to build such a collaborative environment within teams.
What piece of advice would you give to incoming students to the program?
To the incoming students to the program: you'll be learning a lot! So I would suggest that during the program to take the time to critically reflect on what you learned and how might you use what you have learned in your own life. I think it would be helpful for new students to self reflect on what leadership is to them and what their leadership styles are before the program begins. They will then be able to easily compare and contrast their own experiences with those of the prominent leaders that they'll learn from.
—–
The application deadline for the President's Student Leadership Program, is Sunday, March 1, 2020. Visit the James W. Burns Leadership Institute website to apply.