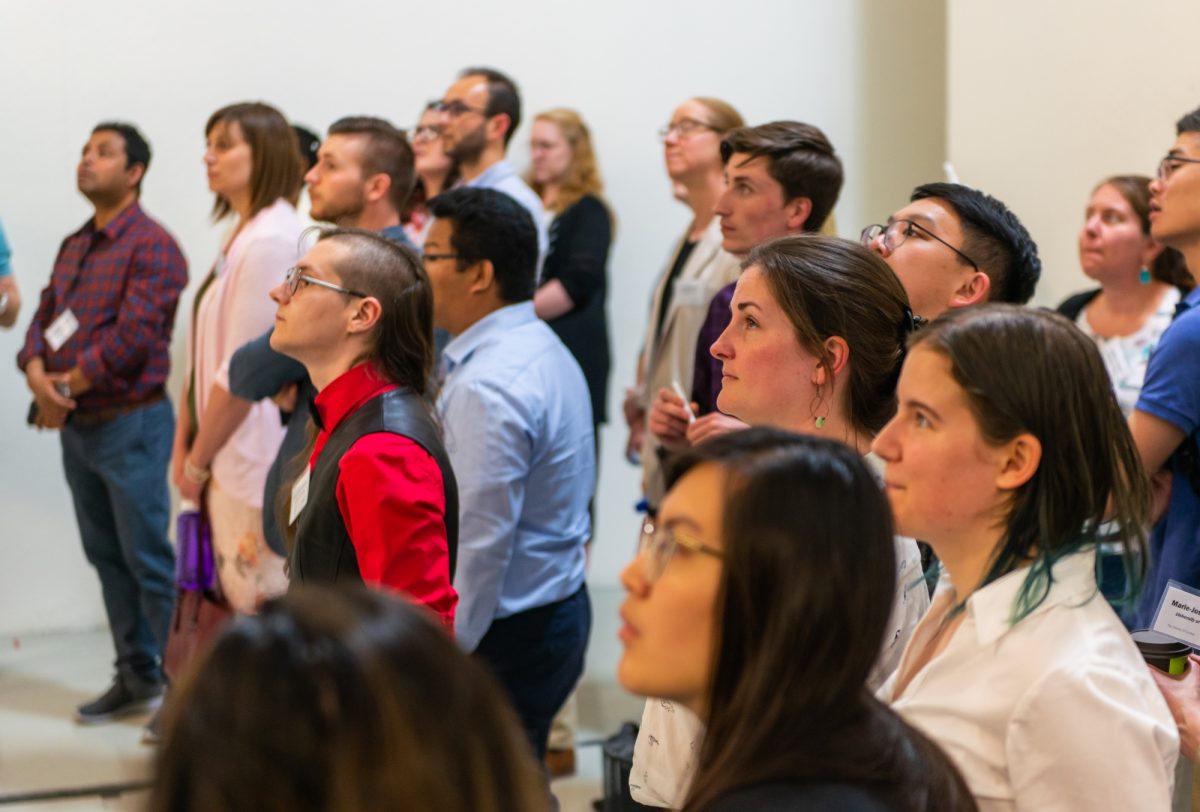 President's Student Leadership Program Announces 2020 Cohort of Students
22 students from across the province make up the 2020 cohort of the PSLP
May 19, 2020 —
The James W. Burns Leadership Institute is pleased to announce the second cohort of the President's Student Leadership Program (PSLP). This new group of 22 students, representing universities from across the province, were selected based on their leadership in their community or student life, dedication to learning and applying leadership for positive social change, and to leading in their careers in the future.
The unique-in-Canada PSLP is committed to the development of Manitoba's future leaders by challenging the interdisciplinary and diverse participants to collaborate with one another and think critically about solutions to a range of complex leadership problems. Students learn about modern leadership challenges from some of Manitoba's most renowned leaders in the business, education, government, and non-profit sectors.
Similar to the inaugural class, this year's cohort represents 14 different disciplines across four levels of postgraduate study including diploma, bachelor's, master's, and PhD. The students also represent a range of Manitoba post-secondary institutions including the University of Manitoba, the host institution, as well as Red River College, University of Winnipeg, and Brandon University. For admission to the program, applicants were asked to demonstrate a history of leadership, commitment to community, and impact on others.
"All the applicants were very impressive," says Dr. Suzanne Gagnon, Canada Life Chair in Leadership Education and Director of the James W. Burns Leadership Institute at the University of Manitoba. "We couldn't be happier with the diversity of the group that was chosen and are excited to start learning and collaborating together. Covid-19 has presented us with a with a real-world leadership learning lab in which to observe, apply and challenge various models of leadership. This is an important time to be both developing and contributing to leadership."
The plans for the 2020 cohort have changed due to Covid-19 restrictions. Instead of an in-person, immersive core week of study in June, participants will meet for workshops and engagements with senior leaders in virtual format and take up in-person sessions in the Fall, if possible. Participants will continue to work together on their applied projects through the summer.
Congratulations to the following students:
John Baptista
University of Manitoba, BSc, Computer Science, Faculty of Science
Keziah Brothers
University of Manitoba, BA, Global Political Economy, Faculty of Arts
Luke Cecelon
Red River College, Diploma in Electronics, Electrical Engineering Technology
Bich Ha (Cassie) Dong
University of Manitoba, Peace and Conflict Studies (Masters Program)
Ben Fransoo
Red River College, Diploma in Mechanical Engineering Technology
Jonathan Filewich
Brandon University, Master of Education, Curriculum and Pedagogy
Jasmine Frost
University of Manitoba, Rady Faculty of Health Sciences (PhD Program)
Shanelle Gingras
University of Manitoba, Rady Faculty of Health Sciences (PhD Program)
Eliana Hotz
University of Manitoba, BSc, Human Nutritional Sciences, Faculty of Agricultural and Food Sciences (Minor Sociology)
Steven Kaskiw
Brandon University, Master of Education, Special Education
Reanna Merasty
University of Manitoba, Master of Architecture
Howard Monson
University of Manitoba, Bachelor of Commerce (Accounting), Asper School of Business
Cassandra Phaneuf
University of Manitoba, Bachelor of Commerce (Actuarial Math), Asper School of Business
Jo Ann Pinera
University of Winnipeg/ Red River College, Bachelor in Applied Commerce and Management Education
David Pinette
Red River College, Diploma in Electrical Engineering Technology
Naomi Ratte
University of Manitoba, Master of Architecture (Landscape Architecture)
Md Shayeekh-Us Saleheen
University of Manitoba, Faculty of Education (PhD Program)
Raveen Sidhu
University of Manitoba, Bachelor of Science (Hons), Microbiology
Lauren Slegers
University of Manitoba, Bachelor of Commerce (Leadership and Organization) Asper School of Business
Ryota Sugimoto
Red River College, Diploma in Mechanical Engineering
Stephany Thach
Red River College, Diploma in Electrical Engineering
Colleen Zwarych
University of Manitoba, Bachelor of Music
For more information about the President's Student Leadership Program visit: https://umanitoba.ca/faculties/management/leadership_institute/3434.html