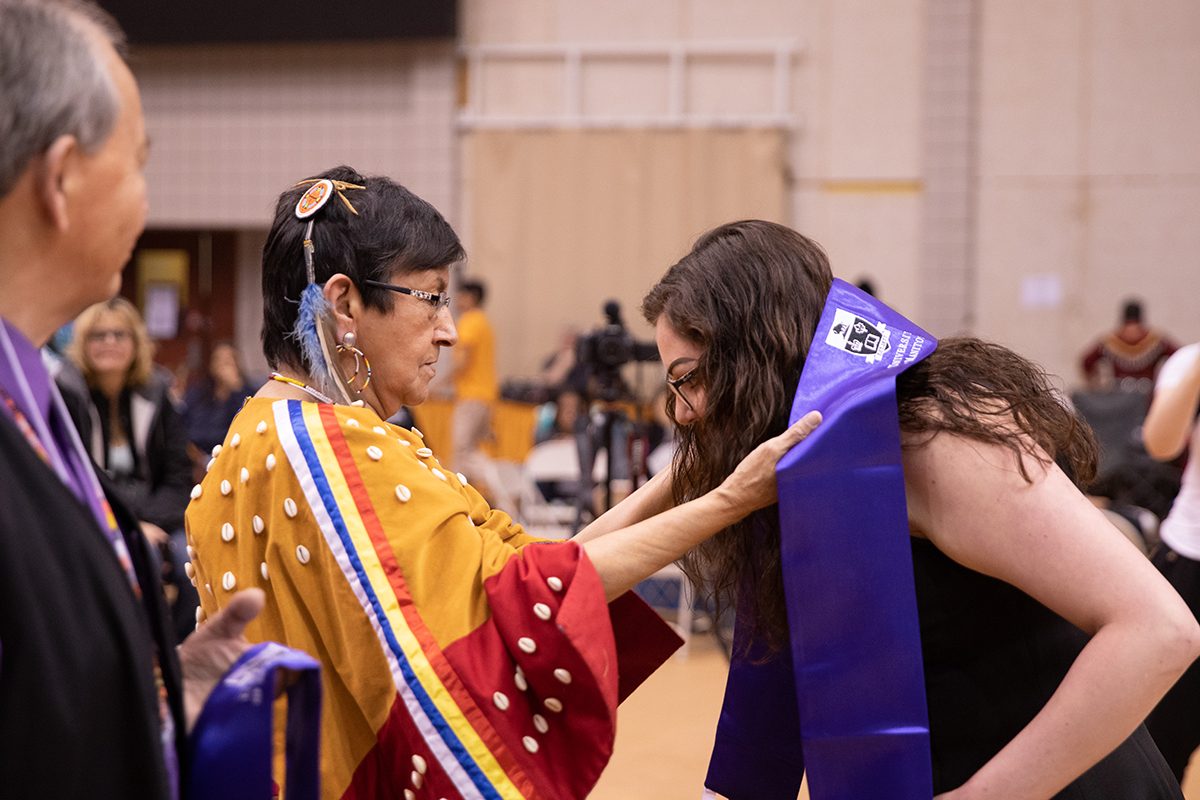 President's message on National Indigenous Peoples Day
June 19, 2019 —
The following is a message from University of Manitoba President and Vice-Chancellor David Barnard:
June is National Indigenous History Month, with National Indigenous Peoples Day celebrated on June 21. As a community, we celebrate National Indigenous Peoples Day, honouring the rich histories, cultures and traditions, as well as the many contributions, of the First Nations, Métis and Inuit peoples of Turtle Island.
A National Indigenous Peoples Day celebration is taking place at the Bannatyne campus on June 20 and a Teach-In for Reconciliation at the Fort Garry campus on June 21. The teach-in will examine how colonialism, resistance, identity and other factors relate to and affect Reconciliation.
Learning and engaging in discussion about Reconciliation – and celebrating the strengths and contributions – of Indigenous Peoples does not stop after June.
All of us benefit from actively listening to Indigenous voices, incorporating Indigenous perspectives and engaging with members of the dynamic Indigenous community on campus and beyond every day. Indigenous leaders contribute to making our community stronger, including Carl Stone, cultural coordinator and student advisor at the Indigenous Student Centre, who was recently recognized for his significant cultural contributions at the 18th annual Keep the Fires Burning ceremony.
Indigenous leaders on campus have also been integral to creating numerous programs and events offered at the U of M throughout the year to facilitate learning and connection-building, including the Indigenous scholars speaker series, Annual Traditional Graduation Pow Wow, Elders' teachings at the National Centre for Truth and Reconciliation, and so much more.
We recently unveiled a new U of M logo, which demonstrates how the university community is uniquely strengthened by Indigenous knowledges and perspectives. Featured in the logo is a flame – a symbol of Reconciliation – burning bright in the prairie landscape. The new logo reflects how together, we can continue to build bridges, create meaningful connections and establish a foundation for respectful and collaborative relationships.