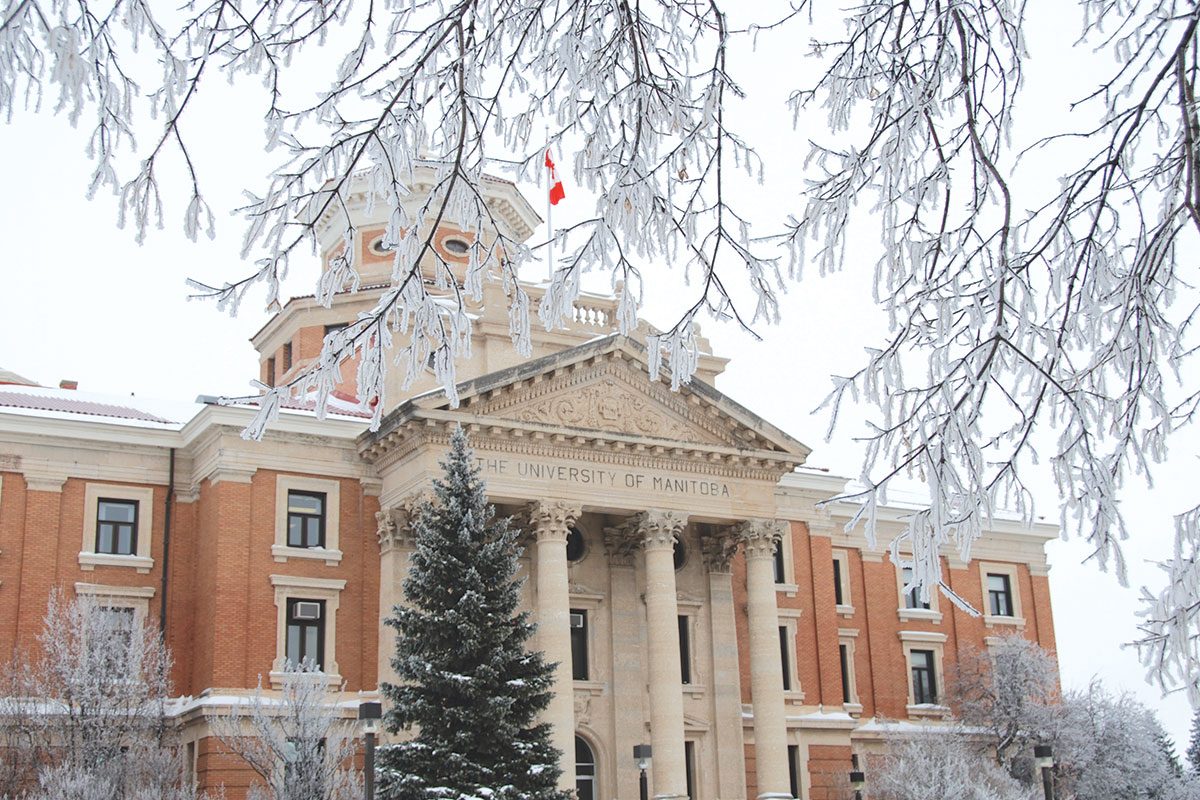 President welcomes new members to Board, thanks outgoing members
January 25, 2017 —
The following is a message from David T. Barnard, University of Manitoba President and Vice-Chancellor:
 On behalf of the entire University of Manitoba community, I want to extend a warm welcome to the 11 new members appointed by the provincial government to the Board of Governors: Kimber Osiowy, B.Sc.(C.E.)/1987, M.SC./1989, Judith Linden, B.N./1999, Kathryn Lee, B.Comm.(Hons.)/2006, Jane MacKenzie, Cert. Ed. /1972, M.Ed./1990, Steve Demmings, M.C.P./1978, Michael Silicz, B.A.(Hons.)/2005, M.A./2007, LL.B./2009, M.P.Admin./2013, Marc Mollot, B.Sc./1995, D.M.D./1997, Rafi Mohammed, B.R.S./1984, Laurel Hyde, B.S.A./1981, Kyle Mirecki, B.A.(Hons.)/2011 (and current student in the Faculty of Law) and Heather Maxted, B.Comm.(Hons.)/2015 (and current student in the Faculty of Law).
All of us — my executive team, faculty, staff, students and alumni — look forward to working with the new and current Board members to support the University's important mission of advancing knowledge that contributes to the cultural, social and economic well-being of the people of Manitoba, Canada and the world.
In 2017, the University of Manitoba will celebrate its 140th anniversary. Over those years, we have succeeded in harnessing the transformative power of education, research and engagement to build bigger, better futures for individuals and society. In pursuit of our goals, this institution has benefitted greatly from the contributions of volunteers who serve in various ways, including as members of our governing bodies.
As the University welcomes the new Board members and thanks them for their willingness to serve, we extend our appreciation to outgoing members Ted Bock, B.A./1986, LL.B./1990, Mona Forsen, B.Comm.(Hons)/1991, MBA/2007, Tom Millington, B.A./1966, B.Comm./1971, Bev Passey, Michael Robertson, B.A./1998, M.Arch./2004, Terry Sargeant, B.A./1967, LL.B./1999, LL.D./2011, Ryan Sherbo (student), Anastasia Sych-Yereniuk, B.A./1984, B.Ed./1987, M.Ed./1996, and Richard Vamos (student) for their dedication to this institution.  In particular, the University extends its appreciation to Ted Bock, who has served most recently as Chair of the Board of Governors, giving so freely of his time and talents in service to the University of Manitoba.
Board members past and present, in fact everyone involved directly or associated with the University of Manitoba, is part of a large, vibrant community committed to the progress of this province and the betterment of the world.