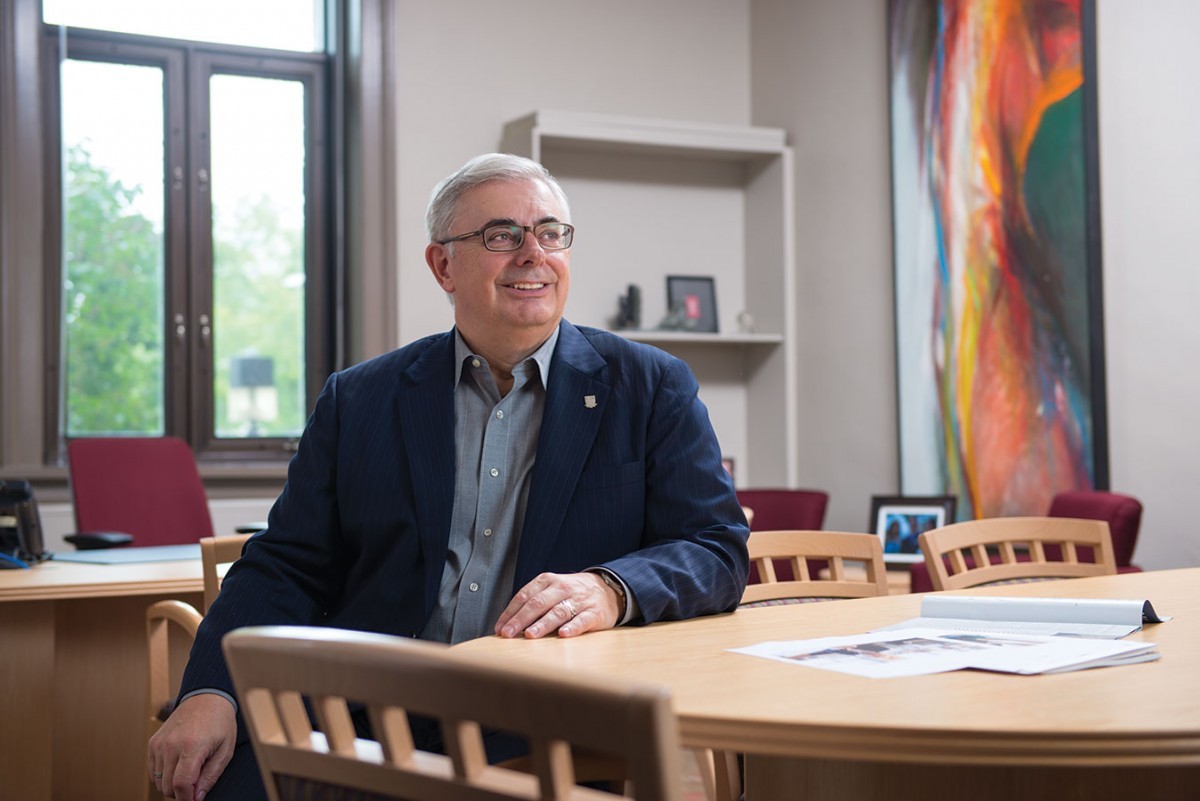 President Barnard's term extended
Board of Governors approves two-year extension to June 30, 2020
June 22, 2016 —
The following is a message from Patricia Bovey, Chair of the Board of Governors:
I am delighted to advise the University of Manitoba community that the Board of Governors, at its meeting on June 22, 2016, approved a two-year extension to the term of President and Vice-Chancellor David T. Barnard to June 30, 2020.
Earlier this year, I asked Dr. Barnard if he would consider extending his service to the University as President and, as a Board, we are very pleased that he has agreed to continue serving in this capacity.
The University of Manitoba will benefit greatly from continuing to have as its President an individual with Dr. Barnard's proven team-building and leadership capabilities now and through to 2020. Dr. Barnard's on-going leadership as President will provide continuity as the University welcomes Janice Ristock as Provost and Vice-President (Academic) this July and undertakes the recruitment of a new Vice-President (Administration) this fall. The extension of his term puts the University in a strong position to advance the priorities articulated in the Taking Our Place Strategic Plan, to facilitate the transition of the Southwood lands development from planning to execution, and to ensure the success of Front and Centre: The Campaign for the University of Manitoba.
As I complete my term as Chair of the Board of Governors, I wish to express my appreciation to Dr. Barnard for his dedicated service and leadership and for the opportunity to work closely with him during my time on the Board. Please join me in congratulating him on this extension.
Sincerely,
Patricia E. Bovey, Chair
Board of Governors
David T. Barnard began as President and Vice-Chancellor of the University of Manitoba on a five-year term on July 1, 2008. He was reappointed for a second five-year term in 2013. This extension will bring the length of his presidency to 12 years.