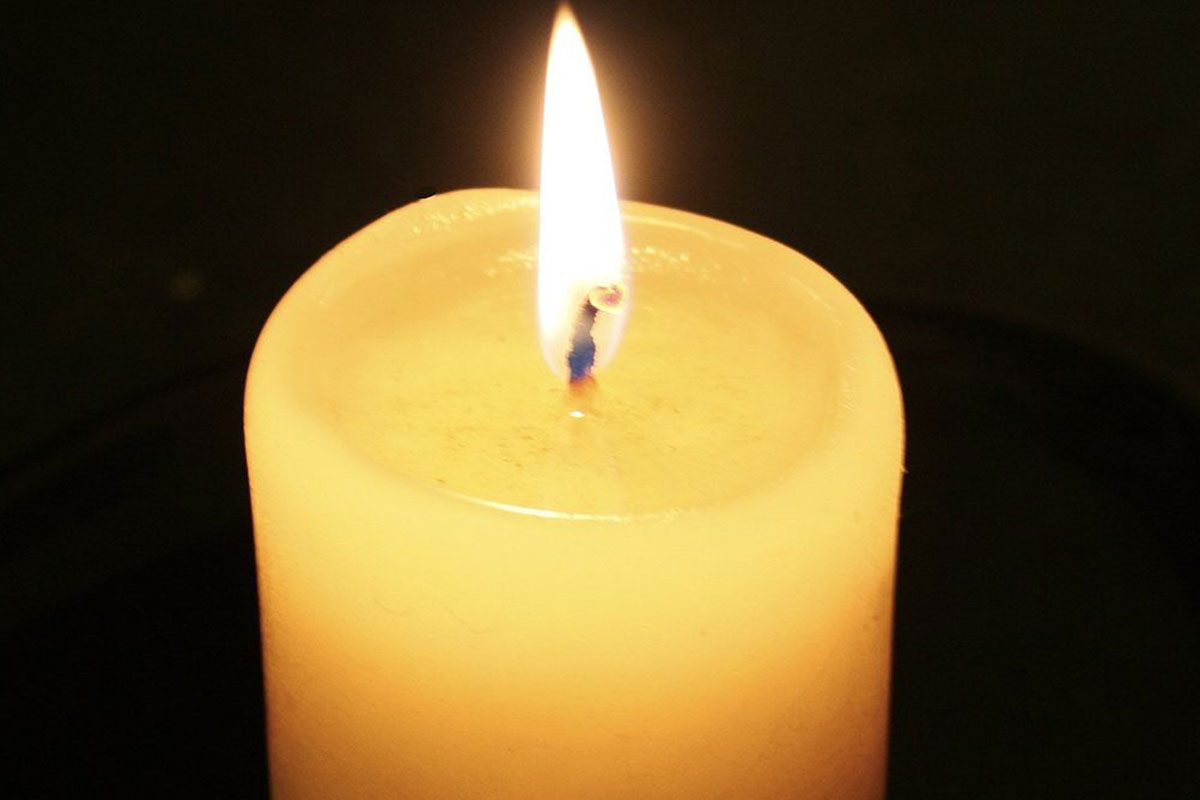 President Barnard's remarks at campus vigil
November 1, 2018 —
The following are remarks from President and Vice-Chancellor David Barnard at a Nov. 1 campus vigil in honour of the Pittsburgh Synagogue shooting.
My spirit name is Standing White Bear.
I introduce myself in this way, out of respect for the traditions of the people of this land and the friendships that led to it being given to me.
In the spirit of reconciliation, we need to contribute to a coming together such that our differences in beliefs and perspectives as citizens of this planet not only are compatible with each other, but respected and celebrated.
We have come here today in the wake of an act of pure evil.
On the morning of Oct. 27, a terrorist invaded the Tree of Life congregation in the Squirrel Hill neighbourhood of Pittsburgh and attacked people of faith, in their place of worship and study.
Eleven people were killed, and several more were injured. Those killed were:
Joyce Fienberg
Richard Gottfried
Rose Mallinger
Jerry Rabinowitz
Cecil Rosenthal
David Rosenthal
Bernice Simon
Sylvan Simon
Daniel Stein
Melvin Wax
Irving Younger
They were people like all of us: they were sons and daughters, parents and grandparents, workers and retirees. They were community members. They were loved.
We stand together, to denounce this act of senseless violence.
On behalf of the University of Manitoba community, I offer my deepest condolences to our Jewish students, faculty, staff, alumni and extended community. I assure you that we are here to help share the burden of your grief, pain and fear.
We stand with you.
We are all united in our outrage and sorrow. I suspect all of us have been feeling a heaviness resulting from the happenings in our world.
We share a sense of revulsion and need to act because of what we see happening around us. The treatment of refugees. The tone of anger and hatred in political discourse. The installation of corrupt regimes. A distressing number of hate crimes. Terrorist attacks.
As a place of higher learning, we are focused on scholarship; on the generation and passing on of knowledge and, I hope, a search for wisdom. Underpinning this broad idea is a shared perspective that working together – in community – is the best way to achieve this outcome.
What happened in Pittsburgh is a violation of all that we value. I believe we have a tremendous capacity – and an obligation – to contribute to the forces of positive change.
Just last week, Nobel Peace Laureate Jody Williams visited the University of Manitoba. She spoke about her work to develop and gain support for an international treaty on the prohibition of landmines. She also spoke about our ability, as individuals, to get involved in making a difference in our communities.
One participant told me after that event that they left it feeling "lifted".
This evening, the latest in our Visionary Conversations speaker series will focus on "The Power of One". We will be talking together about how we all can take personal responsibility to change the world for the better.
Our ability as a community, and members within it, to lift people up and to effect change is a powerful one.
I urge each of us to honour the ability and responsibility we have been given, and to face issues head on.
We must fight back against ignorance with knowledge. Against intolerance and racism with inclusiveness and acceptance. Against complacency with our words and our actions.
The following is a poem by Jewish-American poet Marge Piercy, which I want to apply to our context today.
The birthday of the world
On the birthday of the world
I begin to contemplate
what I have done and left
undone, but this year
not so much rebuilding
of my perennially damaged
psyche, shoring up eroding
friendships, digging out
stumps of old resentments
that refuse to rot on their own.
No, this year I want to call
myself to task for what
I have done and not done
for peace. How much have
I dared in opposition?
How much have I put
on the line for freedom?
For mine and others?
As these freedoms are pared,
sliced and diced, where
have I spoken out? Who
have I tried to move? In
this holy season, I stand
self-convicted of sloth
in a time when lies choke
the mind and rhetoric
bends reason to slithering
choking pythons. Here
I stand before the gates
opening, the fire dazzling
my eyes, and as I approach
what judges me, I judge
myself. Give me weapons
of minute destruction. Let
my words turn into sparks.
Words matter, so let us speak thoughtfully. But words are not always enough, so let us each consider how our own words can turn into sparks of energy and activity that make the world a safer and more accepting place, that make the world better.