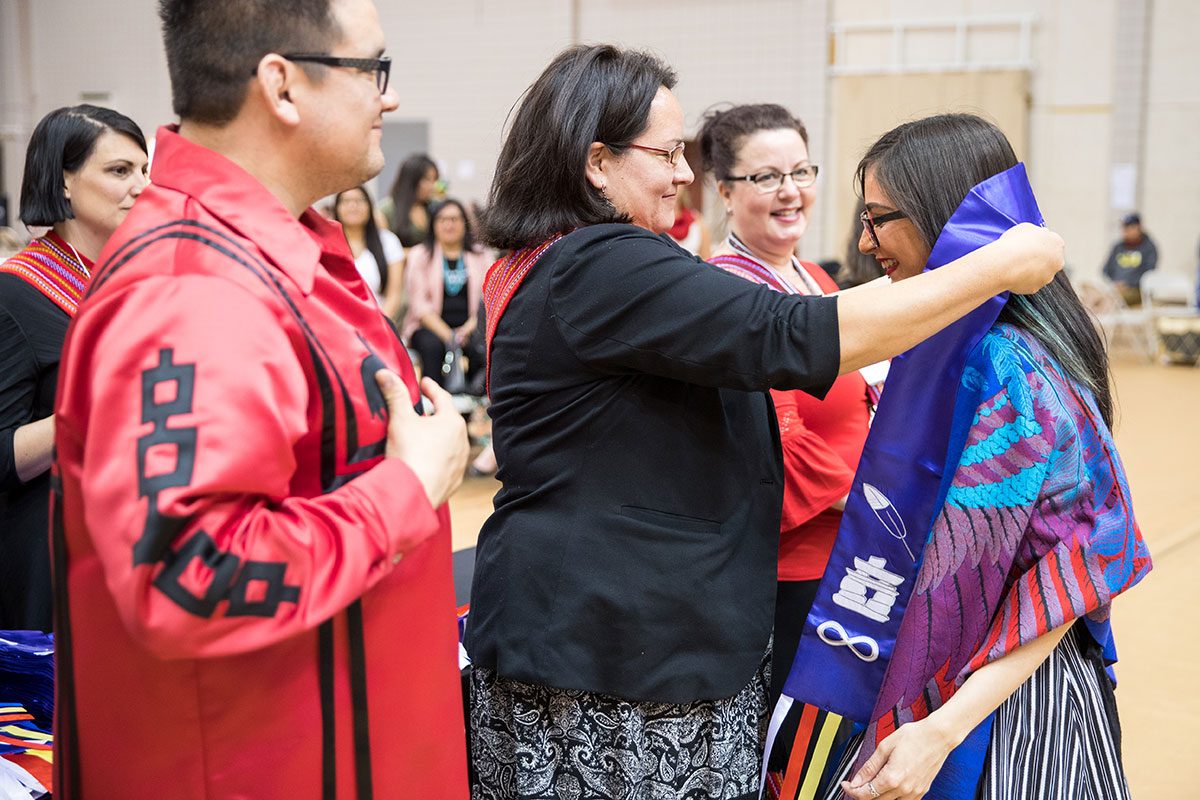 President Barnard's message on National Aboriginal Day 2017
June 21, 2017 —
The following is a message from University of Manitoba President and Vice-Chancellor David Barnard:
The University of Manitoba is enriched by an Indigenous community of over 2,400 students, staff and faculty along with thousands of alumni. We are thankful for the gifts they bring and the knowledge they share, making our campuses a better place to learn, work, and be inspired.
Today, let us take the opportunity to join in a celebration of National Aboriginal Day, honouring the rich histories, cultures and traditions, as well as the many contributions, of the First Nations, Métis and Inuit people of Turtle Island.
And, as we mark the University's 140th anniversary, let us reflect on our past with honesty and commit to a future based on the principles of mutual trust, respect, and reciprocity.
In May, at the 28th Annual Graduation Pow Wow, our community celebrated the highest number of Indigenous graduates ever – over 430 visionaries and leaders.
This year, six new Indigenous scholar positions have been established in faculties across our campuses, and 22 new Indigenous initiatives projects were funded to advance the University's strong commitment to Indigenous achievement and to further embed Indigenous perspectives into curriculum, programs and research.
Just a few weeks ago, Ongomiizin Indigenous Institute of Health and Healing was launched at the Bannatyne campus – a direct response to implementing the Truth and Reconciliation Commission's calls to action, particularly in the areas of health care and health education.
In September, we will welcome U of M's first Vice-Provost (Indigenous Engagement), Dr. Lynn Lavallée, who fills a position that has evolved from the University's innovative Executive Lead, Indigenous Achievement.
Yesterday, I had the honour of signing the City of Winnipeg's Indigenous Accord on behalf of the University of Manitoba, committing to working together with the Mayor, Elders, Indigenous leaders, and other groups and organizations to take action in advancing reconciliation.
And today, the entire U of M community is invited to come together in a round dance circling the Administration Building. I hope that you will be able to participate in the celebrations.
Joining hands and spirits, we can make real progress on the path to reconciliation.
Miigwetch,
David