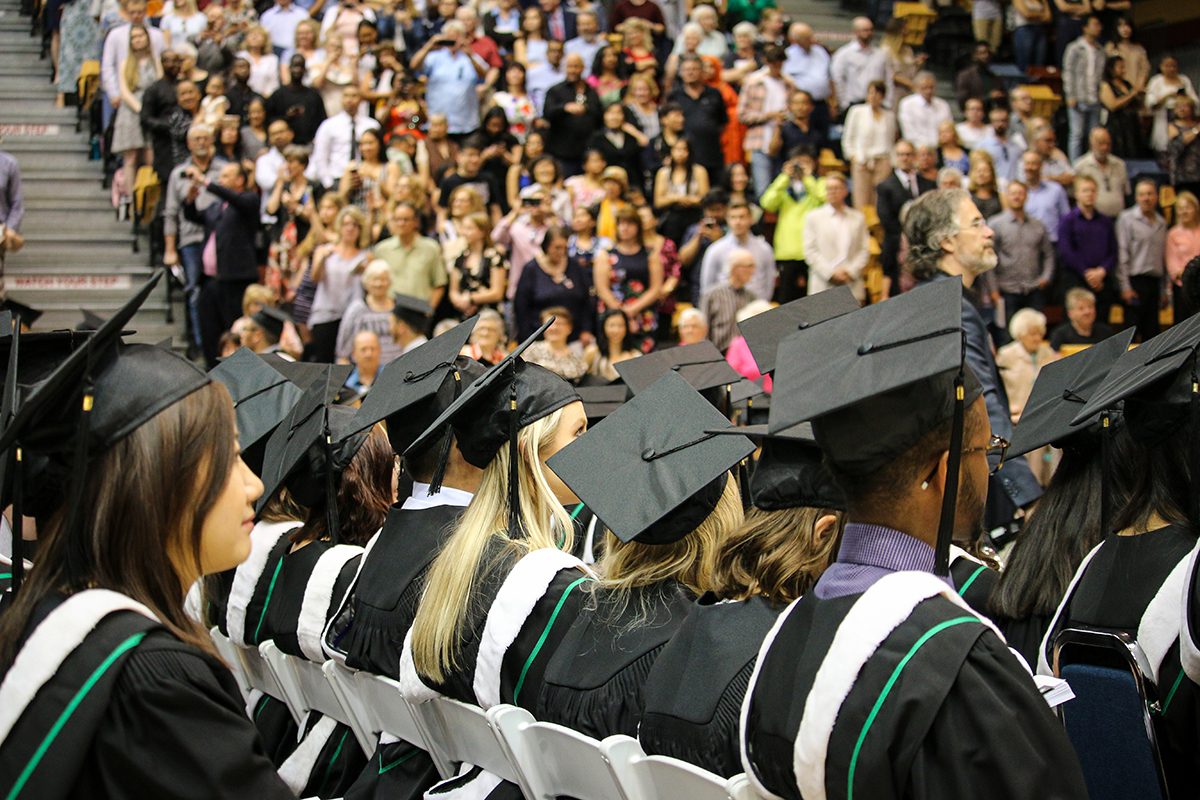 President Barnard's address to graduands at the 140th Annual Spring Convocation
June 5, 2019 —
The following is the address University of Manitoba President and Vice-Chancellor David T. Barnard delivered to graduands at the 140th Annual Spring Convocation:
Welcome, graduands, and welcome to family and friends.
Two weeks ago, graduands, I spoke to your peers in the health sciences, at their convocation ceremonies on our Bannatyne campus.
I shared with them some thoughts on the importance of "giving back." And today I want to share a similar message with you.
I know that you have given so much of yourselves to arrive here today. Congratulations. You have a great deal to be proud of. All of us gathered here today to celebrate your success are proud of you, too.
As much as you have given of yourselves to succeed, remember that much has been given to you for the same purpose: from your families, your friends, your university, your community.
Now you are poised to enjoy the fruits of all your hard work.
Savour the moment. Build your future.
You deserve it.
Pursue your dreams. Think outside the box. Make things happen. Change the world.
And don't forget, while you're making the most of your own life, to give back.
Give back to those who helped you. Give back to your community. Give back to the world.
You have many models that I hope will inspire you to remember to give back.
The alumni family you join today gives back. They support undergraduate and graduate students through donations for scholarships, programs and buildings; and they support this community and communities around the world through a generous spirit of philanthropy and voluntarism.
Your university – its faculty, staff and students – also gives back. We promote HIV/AIDS prevention throughout the world through innovative educational programs; we generate awareness of global climate change; we encourage kids not to bully; we judge school science fairs; we share our creative arts with the public; we take our ideas out into the world.
There are myriad ways to give back, and already during your studies, through initiatives like Five Days for the Homeless, you have demonstrated your community-mindedness, your ability to give back.
Keep it up.
It'll be good for the world. And it'll be good for you, too.