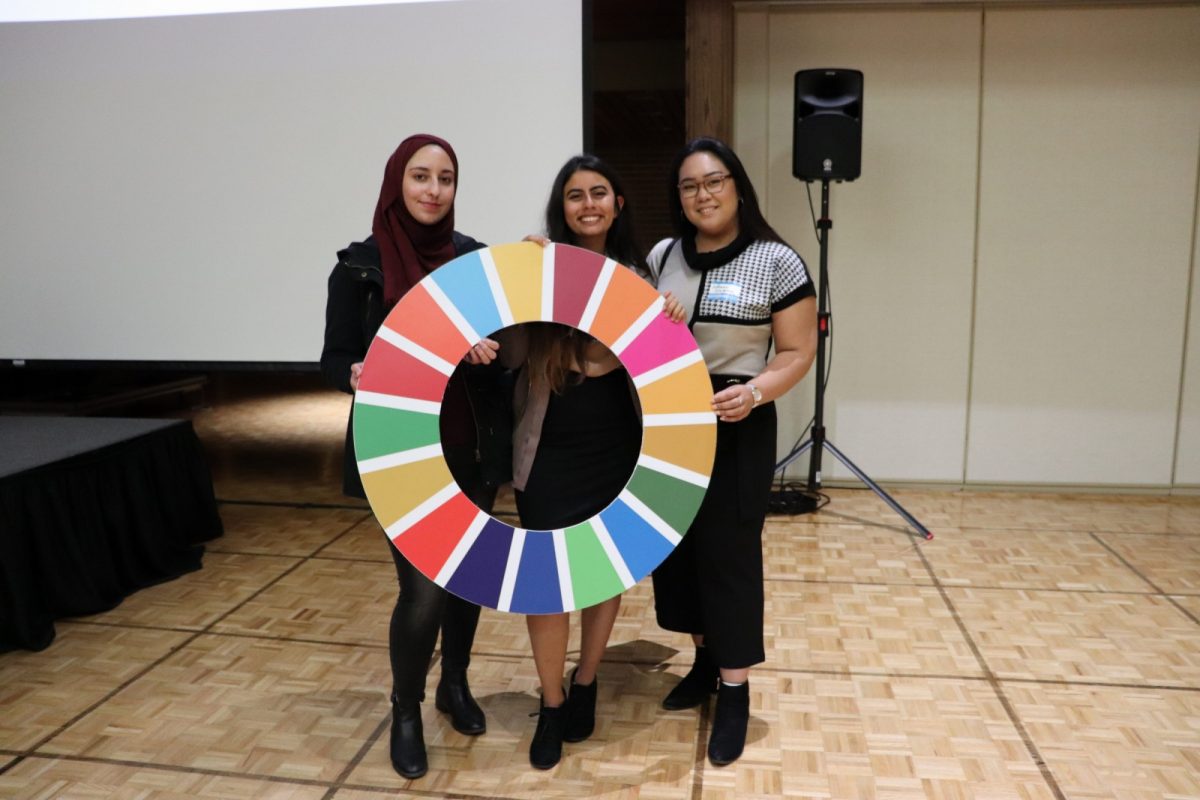 Play The World's Future: A Sustainable Development Goals Game
October 15, 2021 —
The University of Manitoba community is invited to register to play The World's Future: A Sustainable Development Goals game, a unique social simulation game developed by the Centre for Systems Solutions to encourage student learning on the United Nations' 17 Sustainable Development Goals in a fun learning platform.
Participants will take on the roles of ministers of the economy, water & environment and social affairs in the fictitious nations of Kenorland, Vespugia and Laurentia. Teams work together and across international boundaries to build access to food, water and education while learning how their decisions may impact equality, environmental indicators and access to technologies. Students in universities across Canada and around the world will be playing along, too.
The SDG Simulation Game has been postponed until November 2021. If you are interested in taking part, please email the Office of Sustainability to be placed on the participant list.
More about the UN Sustainable Development Goals (SDGs)
The UN's 17 SDGs unite people in action and aim to end extreme poverty, fight inequality and injustice, and tackle climate change. UM is addressing these themes by creating opportunities for students, staff and faculty to participate in actions to help achieve these goals.
Want to become involved beyond the game?
Join the student SDG Working Group – a passionate team working to educate, connect and mobilize students to make positive change on campus and advance the SDGs at UM. Contact the SDG Working Group.
Connect with researchers on the UN Academic Impact Hub for SDG6. UM was named the UN Academic Impact Hub for Sustainable Development Goal 6 for its research in clean water and sanitation.