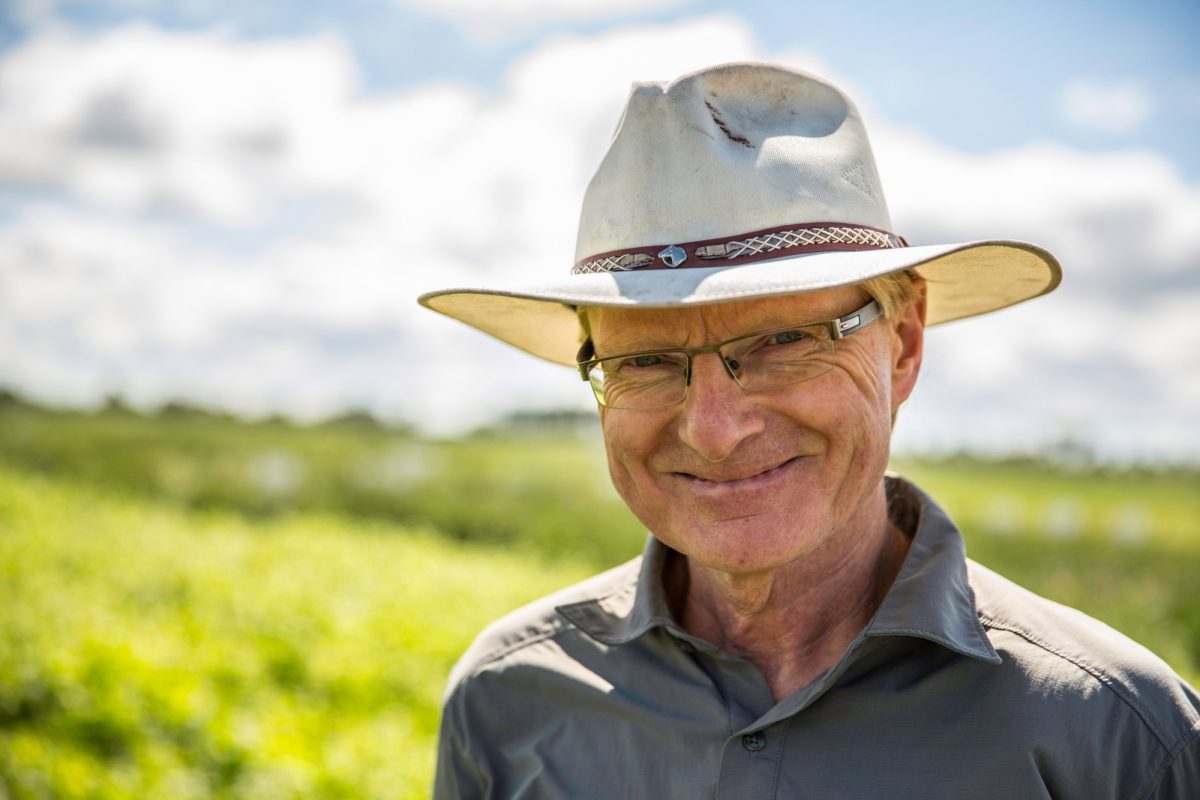 Plant scientist recognized for contributions
September 25, 2019 —
Dr. Martin Entz, Professor in the Department of Plant Science, was honoured by the Canada Organic Trade Association with the Leadership in Organic Science Award during the 10th anniversary Organic Week Celebration in Toronto on Sept. 11, 2019.
The Organic Science Award is awarded to an individual who has demonstrated a significant impact through their research in organic agriculture. This award is intended to acknowledge the leadership or significant impact of an individual's work/research program in at least two of the areas of: improvement of practices in organic operations, communication of knowledge gained from organic science; expansion of the integrity of organic science by establishing networks or collaborations with other scientists, and research that has influenced or informed government policy that supports adoption of organic practices.
Martin was acknowledged for his significant body of research in organic production. He leads the Glenlea Long-Term Rotation Study – Canada's oldest organic vs conventional farming systems experiment, which just completed its 28th season. Since 2011, Martin has involved Canadian organic farmers directly in the development of crop varieties for organic production in partnership with USC Canada and Agriculture and Agri-Food Canada.
"The goal of my program is to discover new ways of farming ecologically, and to empower farmers with knowledge and other tools required to design sustainable farming systems adapted to where they live. Farmers are active partners in many of my graduate student's projects."
Martin teaches three courses including "Organic production on the Prairies". He has an active graduate student program, and for the past two years hosted a "Summer institute for development agronomists" at the University of Manitoba Carman campus.
Martin has led projects in Central America, Zimbabwe, NW China and North Korea and his team currently provides science support to the Canadian Foodgrains Bank's East Africa conservation agriculture program. Martin is part of Sustainable Canada Dialogues, a group of 60 Canadian scholars who propose evidence-based climate solutions and actions.