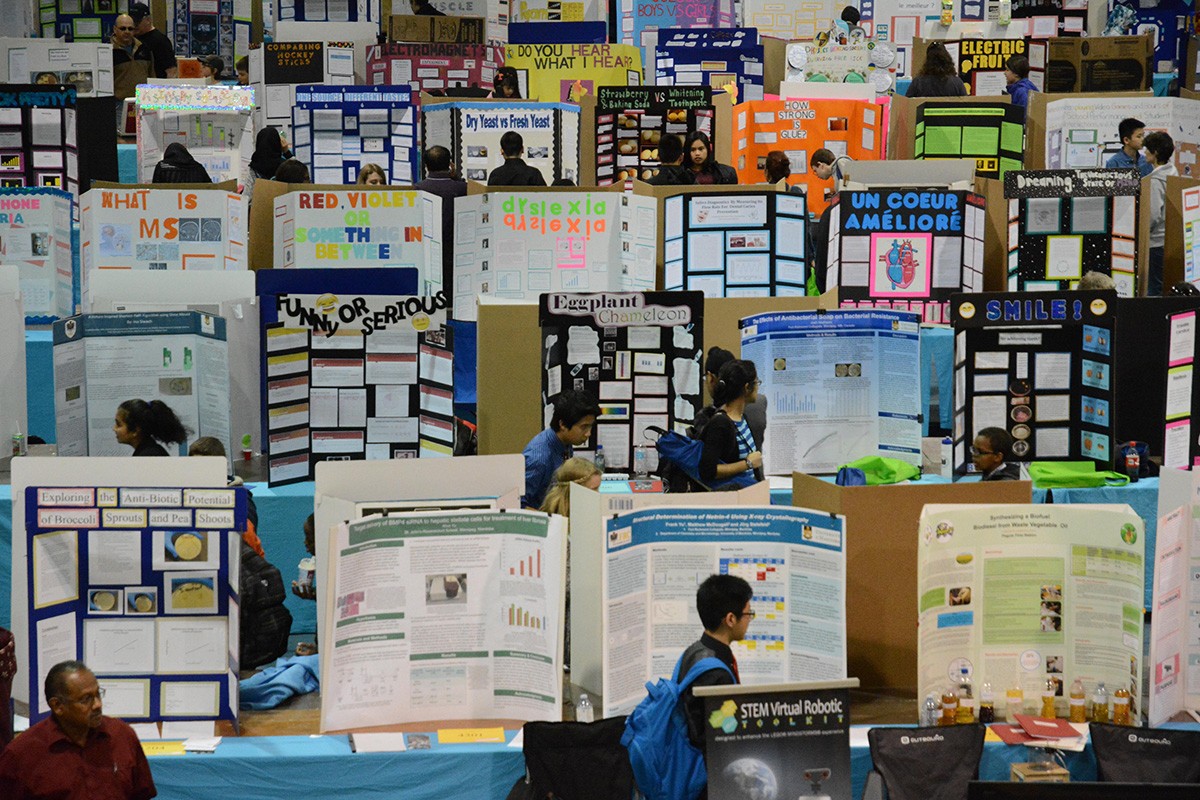 Planetarium manager speaks to young scientists at Manitoba Schools Science Symposium
April 21, 2017 —
U of M alumnus Scott Young, manager of the Planetarium and Science Gallery at the Manitoba Museum, will be the guest speaker at the opening ceremonies of the 46th annual Manitoba Schools Science Symposium (MSSS).
He will speak with nearly 400 young scientists who will be participating in the province-wide symposium Friday, April 21 to Sunday, April 23, 2017 at the Max Bell Centre on the University of Manitoba campus.
"We are excited to welcome Mr. Young to our opening ceremonies. He is a great communicator of scientific knowledge. He is able to break down complex concepts and theories and makes them relatable for the students. His passion will help to inspire the next generation of scientists," said Alastair Komus, MSSS 2017 co-chair.
The students themselves will have an opportunity to demonstrate their Science, Technology, Engineering, and Math (STEM) skills when they participate in interactive science activities on Friday.
All students will be involved in hands-on science and design activities throughout the day, while the Grade 7 to 12 students will also pay a visit to the Lockhart Planetarium on the University of Manitoba campus.
On Saturday, the students will present their projects to over 150 judges from industry and academia.
This opportunity provides valuable presentation experience for the students, who will receive constructive feedback from the judges to improve their future projects.
Eight students will be chosen to participate at the Canada-Wide Science Fair (CWSF) being held in Regina, from May 14 to May 20.
In addition to the trips, more than $25,000 of awards will be presented to the Grade 4 to 12 students.
The winners will be announced on Sunday, April 23 during the Grand Awards Ceremony at 2:00 p.m. in the Investors Group Athletic Centre.
Projects will be available for public viewing on Sunday, April 23 from 9:00 a.m. to 2:00 p.m.
Research at the University of Manitoba is partially supported by funding from the Government of Canada Research Support Fund.