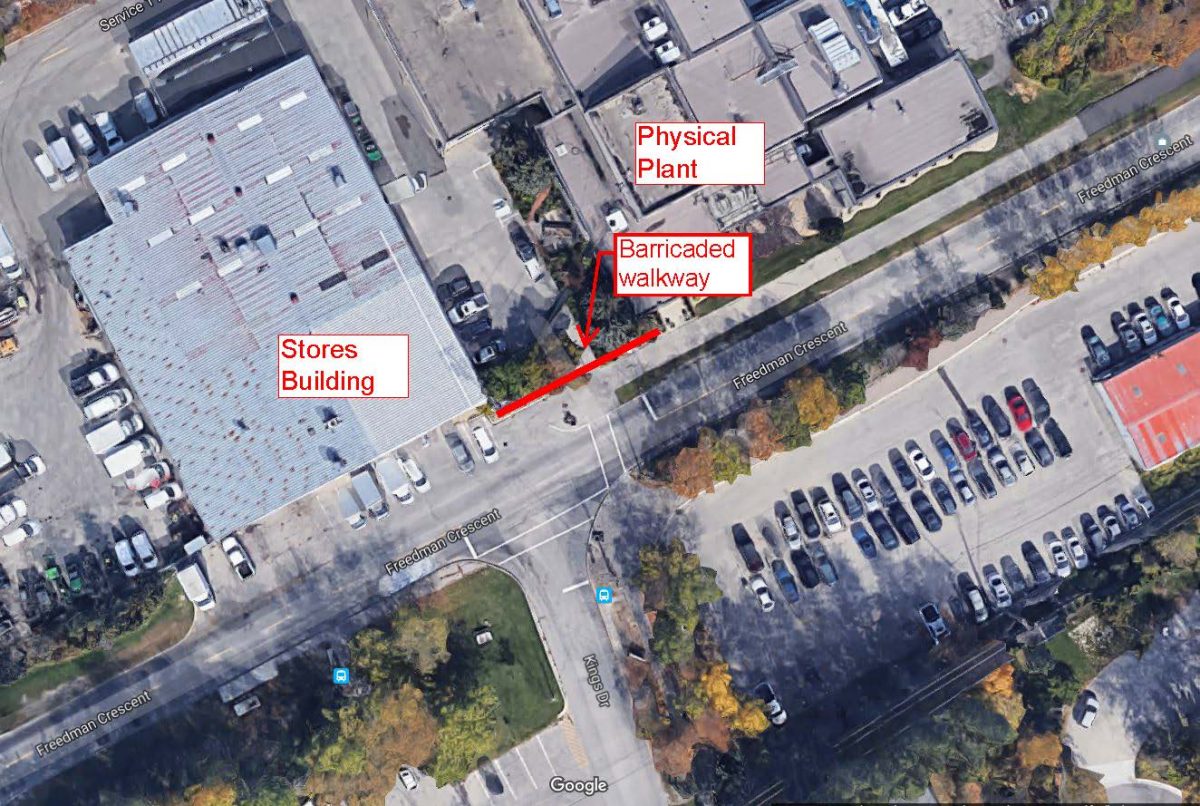 Pedestrian Corridor leading to Physical Plant closed Oct. 28 and 31
October 26, 2017 —
The pedestrian pathway leading from Freedman Crescent to Physical Plant will be closed all day on Saturday, October 28.
Alternate access to campus is available using Service St 2S, or Maclean Crescent.
Click on map at right to enlarge.
Questions or concerns can be directed to Andrew Lovatt at 204-298-2639 or Andrew [dot] lovatt [at] umanitoba [dot] ca.
---
UPDATE Oct. 31, 2017: The path will be closed today, Oct. 31 from 10:00 a.m. to 4:00 p.m.