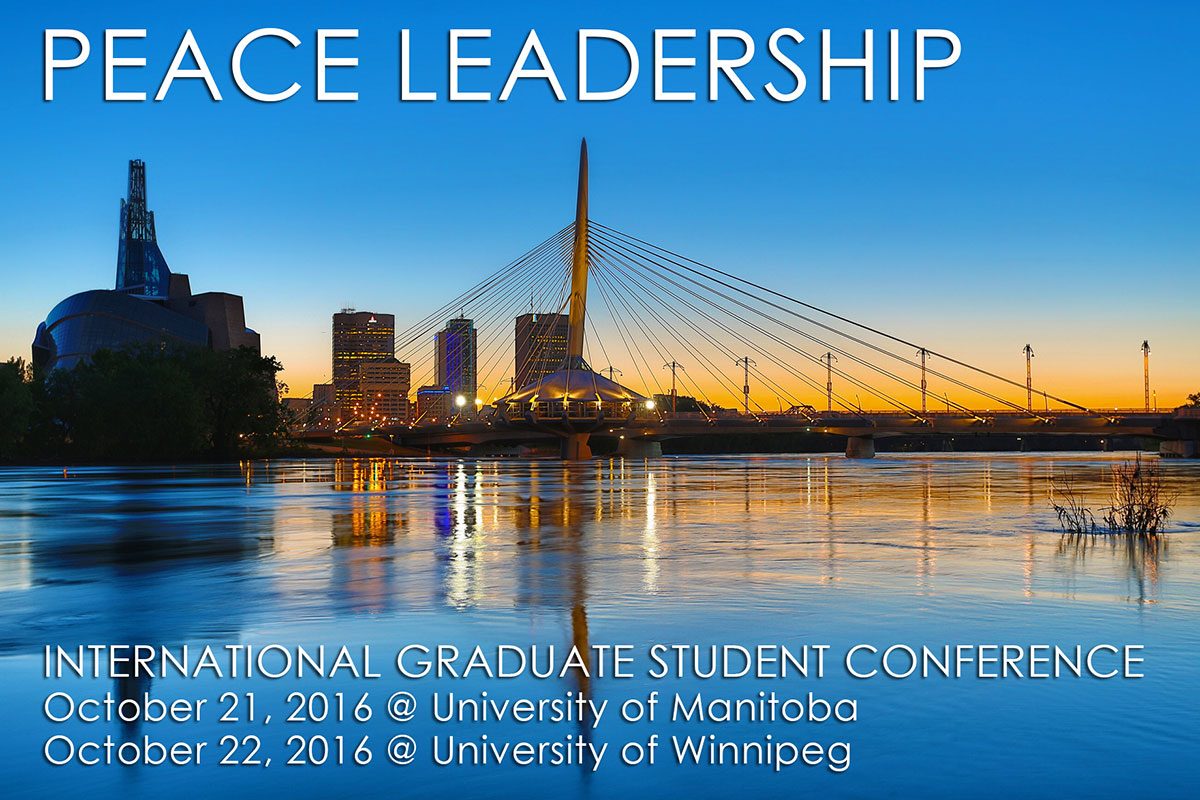 Peace and Conflict Studies grad students host first international conference
October 20, 2016 —
The Peace and Conflict Studies Graduate Student Association is hosting its first international conference from Oct. 21-22.
The theme of the conference is peace leadership.
The conference will draw a wide group of students, faculty, supporters and international colleagues, say organizers, and will delve into approaches to empowering processes for transforming and resolving conflicts in multiple levels of society.
Among some of the topics slated for discussion are social movements, sustainability and social justice, Indigenous approaches and international peace building.
The event will also help mark the 10-year anniversary of the Peace and Conflict Studies program.
The conference takes place at the Arthur V. Mauro Centre for Peace and Justice, St. Paul's College, at the University of Manitoba on Oct. 21 and at the University of Winnipeg on Saturday, Oct. 22.
More details on the conference, including information on how to register, can be found on its website.
Research at the University of Manitoba is partially supported by funding from the Government of Canada Research Support Fund.