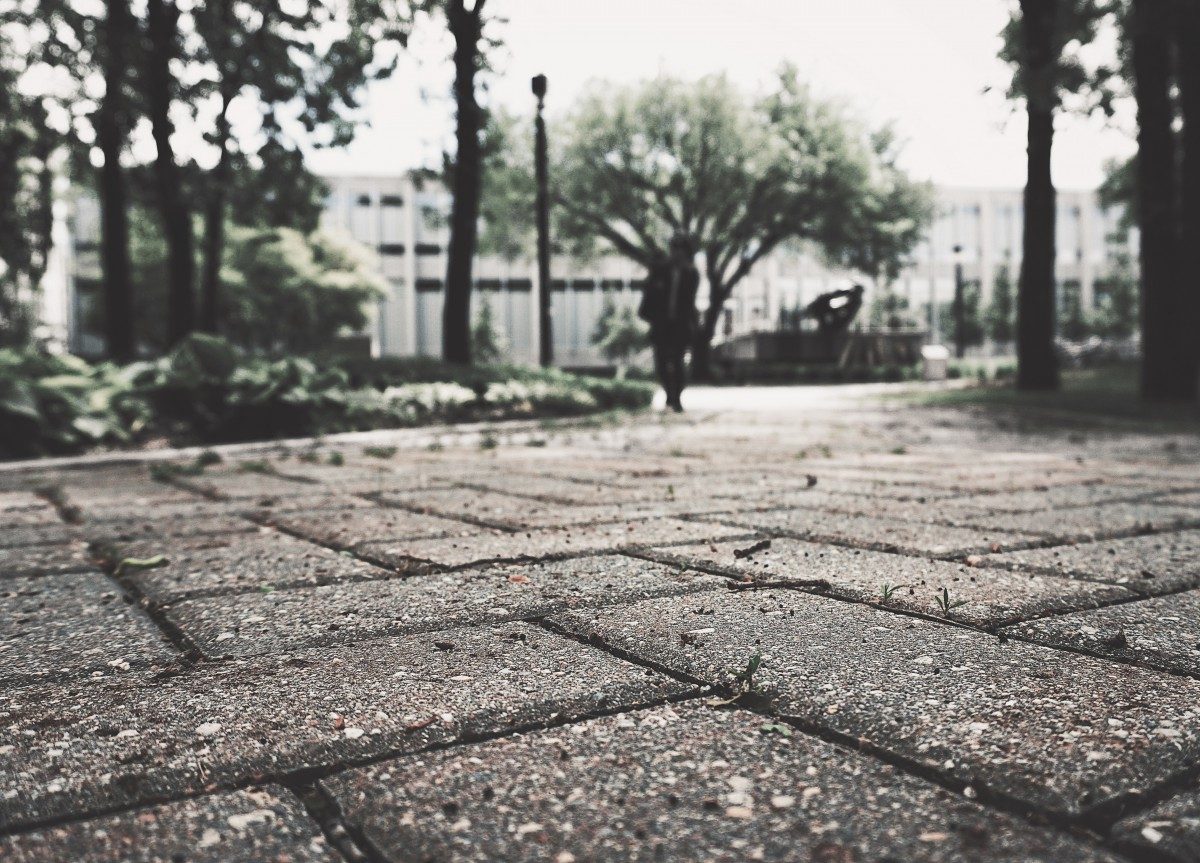 Paving the way
Paving Stone Re-Leveling Initiative Starting for Summer
June 14, 2018 —
With another successful Campus Beautification behind us, we are now looking ahead into the summer season with continuing plans for the advancement of our campus. Once again, the General Services crew from Operations & Maintenance will be embarking on the improvement of our walkways both aesthetically and structurally, repairing paving stone problems across the campus. This venture will be headed by Lyle Morin, Manager of General Services.
Every year, approximately 15,000 square feet of paving stones are re-leveled, which is quite a labour intensive undertaking. This includes lifting all the stones, which can range from as little as 1" to as large as 12" in size, excavating the sand, replacing and leveling the granular material, followed by compacting it and re-laying each paving stone.
This endeavor will be done rain or shine and will continue right up until classes resume in September. There may be disruptions in pathways at times, with the affected areas highlighted on the following map. This work will be completed in phases, with Priority 1 (orange triangles) being the main focus, followed by Priority 2 (pink circles).
As the work progresses, staff and students alike will notice the benefits with a vast improvement to exterior mobility and accessibility on campus and revitalized walkways we can all enjoy for years to come.