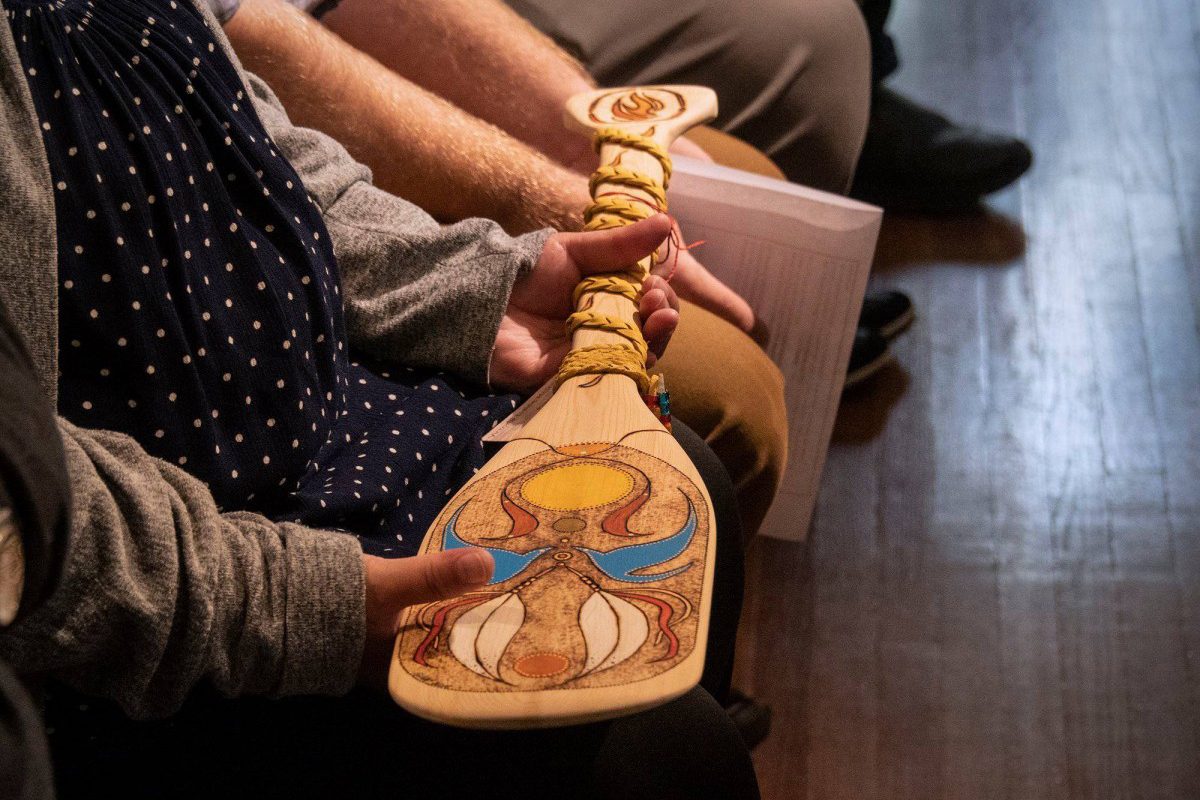 Paddle acknowledges courage of Residential School Survivors
September 26, 2018 —
"The canoe paddle of the fur trade has been around before the arrival of the settlers. The gift giving of a paddle signifies the journey we take together, and that team work is very important to reach the goals that people are setting out to do. The Original people of Turtle Island have their own unique designs in each territory. Each paddle is unique in its own way." -V.E. McIntosh
The Faculty of Kinesiology and Recreation Management is honoured to have presented our partners at the National Truth and Reconciliation (NCTR) at the University of Manitoba with a gift of a paddle.
The presentation took place at a ceremony Friday, Sept. 21.
Victoria McIntosh, an Anishnaabe artist and Residential School Survivor, made the paddle to acknowledge the courage of Residential School Survivors and the NCTR's efforts to help Indigenous and settler Canadians live together in a good way. The paddle was presented as a gift to the NCTR and as a public acknowledgement of the faculty's commitment to implement the Truth and Reconciliation Commission's Calls to Action and Principles of Reconciliation within the field of kinesiology, recreation, sport, and physical education.

Read more about our faculty's journey and pursuit of honouring the TRC's nine Calls to Action related to sport (#87-#91) and education (#62-#65) that will support the development of culturally relevant sport, recreation, and physical education systems: