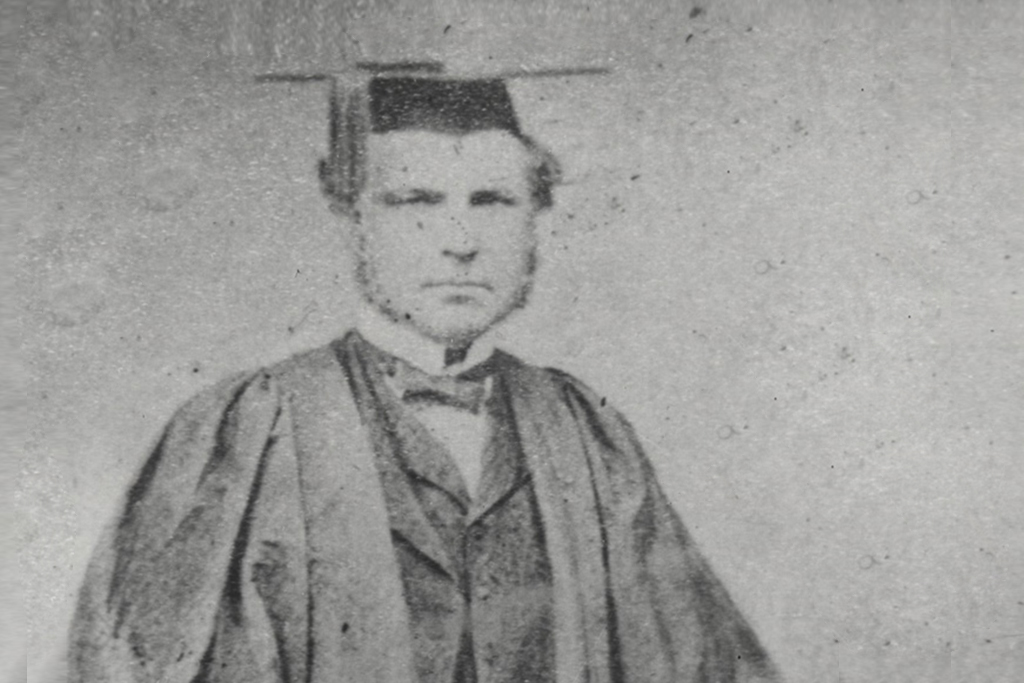 Our story begins with a gift
February 28, 2017 —
The story of our university begins with a visionary gift. In 1883, Alexander Kennedy Isbister bestowed $83,000 (a value over $1 million today) and 4,000 books to the University of Manitoba.
A Métis scholar, educator, lawyer, and author, Isbister made his gift with an exceptional stipulation for the time: that the money be used for scholarships and prizes for anyone who deserves them, regardless of sex, race, creed, language, or nationality. For many individuals who had faced significant barriers to receiving a university education, this stipulation provided unprecedented access to a world of opportunity.
Many things have changed since Isbister's day, but one thing remains the same: the University of Manitoba thrives on the philanthropic support of visionaries who want to reduce barriers and reward achievement for students of all kinds.
Visionaries like Ron Joyce, whose family foundation recently gave $1 million to provide opportunities for youth who have been in the care of Child and Family Services. And like alumnus Jeff Kushner, who established a scholarship for LGBT students in the Faculty of Engineering—the first of its kind in Canada—in order to foster diversity and inclusivity within the field of engineering.
The Front and Centre campaign—the largest philanthropic investment in the history of our province—is already having a transformative impact on students.
Our donors have created bursaries for Indigenous students, provided global connections to foster intercultural understanding, added assistive technology for students with disabilities, and so much more. Just as Alexander Isbister before them, they understand the value of diversity. With their help our visionary story lives on, and U of M students of all kinds have the opportunity to learn, discover and grow.
The University of Manitoba is celebrating our 140th anniversary this year. Follow the conversation and hear more about our history, people and celebration events at #UM140