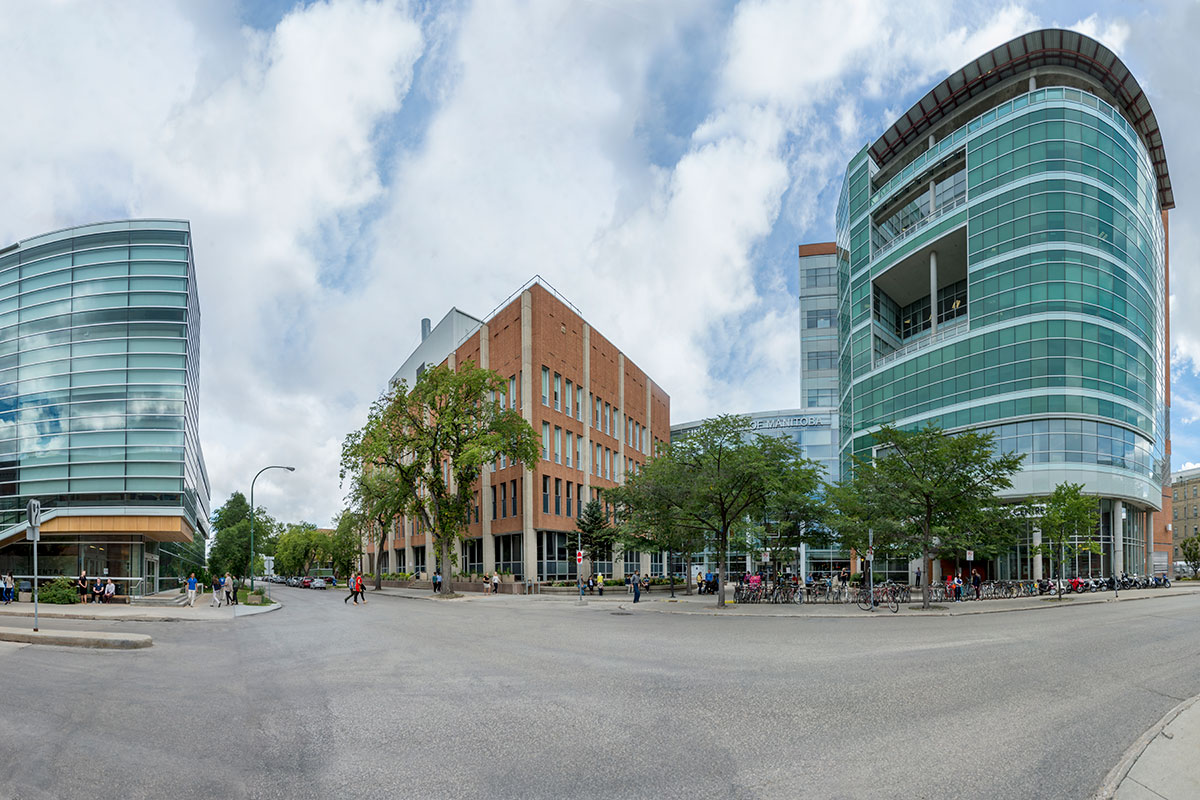 Our commitment to professionalism, EDI, RWLE and social accountability
July 6, 2021 —
Message from Dr. Brian Postl, Dean, Rady Faculty of Health Sciences and Vice-Provost (Health Sciences)
The Rady Faculty of Health Sciences (RFHS) at the University of Manitoba is a national leader in advancing equity, diversity and inclusion and ensuring a respectful work and learning environment. As members of the RFHS, we all have a critical role to play, and I want to highlight some of the opportunities available to you as a student to demonstrate a commitment to this positive culture.
This communication was prompted by the recent discovery that students in the College of Dentistry organized an event titled "Beer and Skits." It appears this has been an annual student-led event with a long history. Concerns around Beer and Skits include reports that past content has been disrespectful toward fellow students and generally inappropriate. Even the name of the event can be perceived as exclusionary to students who do not drink alcohol for religious or personal reasons. We understand that other colleges in our Faculty have held similar events.
While we appreciate that the intent of these events is primarily community building, we want to remind students that such activities must align with all policies and procedures intended to ensure our work and learning environment is safe and respectful. We ask you to reimagine student events in line with these commitments.
We have a unique opportunity as members of our Faculty to set an example and act as leaders in what inclusion and respect can mean today, especially as we continue to respond to matters including racial and gender inequity, inaccessible systems and the legacy of Canada's residential school system.
We must all work to ensure that the RFHS community is a safe and welcoming place for all people, where we respect one another and are accountable for our actions. This is both an individual and collective responsibility and this commitment extends to the community that you serve and that you will continue to serve as a health care provider.
You have both a right and a responsibility to report violations or concerns, without fear of reprisal, if you or a member of the University community is adversely affected by the conduct of another University member. We have included links to various resources available. There are a variety of means to make such a report, including anonymously, by:
• discussing with a trusted faculty member;
• contacting any of the following services: the Office of Human Rights and Conflict Management, the University Student Advocacy Services, Ongomiizwin Education; the RFHS Anti-Racism Lead, and/or the Director of EDI for RFHS;
• reaching out to Student Support Services at Bannatyne campus;
• filing a report through the RFHS online reporting system known as "Speak-Up".
It is important that we all understand our responsibility to comply with both University and professional policies and procedures. If you have any questions about what is considered respectful behaviour, please don't hesitate to reach out to the Office of Human Rights and Conflict Management. We are here to support one another as we learn together.
Thank you for your partnership in this shared commitment.
Signed on behalf of all Deans within the Rady Faculty of Health Sciences,
Dr. Brian Postl
Dean, Max Rady College of Medicine
Dean, Rady Faculty of Health Sciences
Vice-Provost (Health Sciences)
Resources:
RFHS Policies:
https://umanitoba.ca/health-sciences/rady-faculty-health-sciences-policies
RFHS EDI Resources:
https://umanitoba.ca/health-sciences/equity-diversity-inclusion
Joint Commitment to EDI from the RFHS Colleges:
https://umanitoba.ca/health-sciences/sites/health-sciences/files/2020-11/equity-diversification-and-inclusion-commitment-letter.pdf
University of Manitoba RWLE Policy and Procedures:
https://umanitoba.ca/admin/governance/governing_documents/community/230.html
Ongomiizwin:
https://umanitoba.ca/faculties/health_sciences/indigenous/institute/education/index.html
Student Services at Bannatyne Campus:
https://umanitoba.ca/faculties/health_sciences/indigenous/institute/background.html
Speak Up Reporting System:
https://umanitoba.ca/faculties/health_sciences/medicine/reporting.html
Office of Human Rights and Conflict Management: