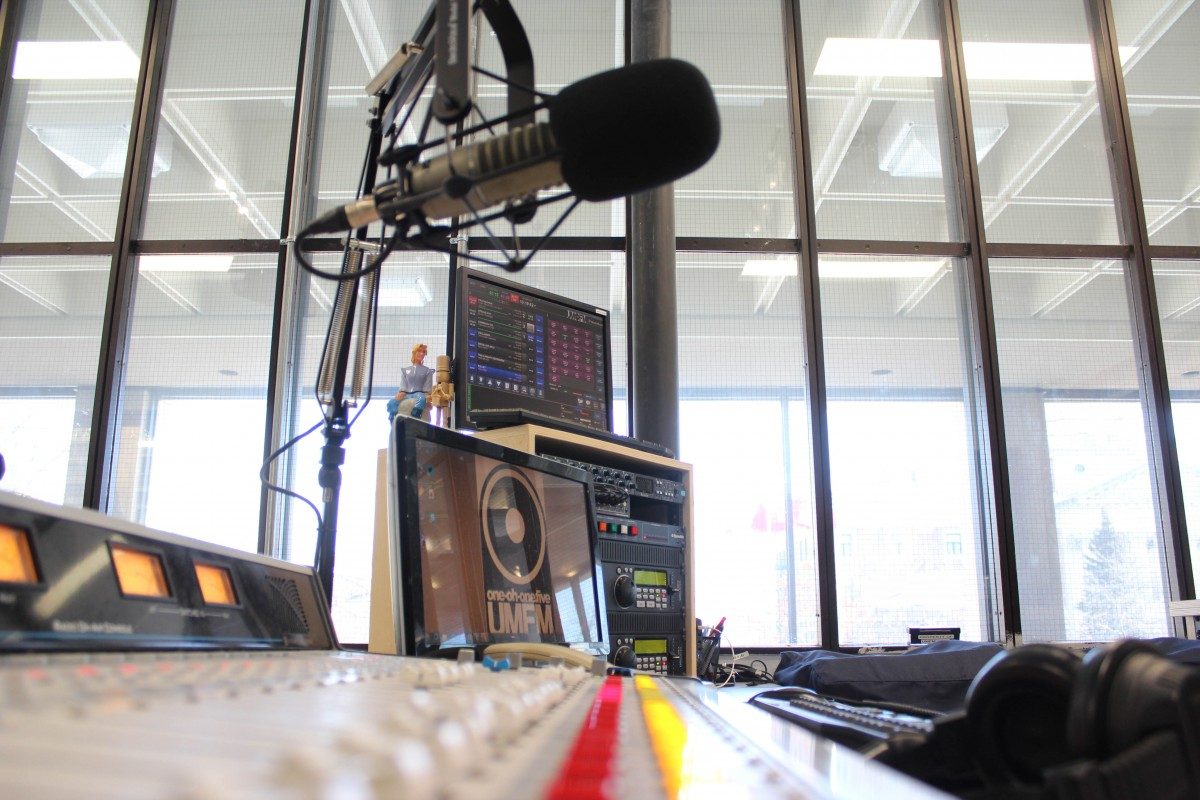 Opening the door to creativity
101.5 UMFM to highlight art, performances and programming on campus
January 17, 2017 —
A new monthly event is coming to campus that will showcase artistic talents at the University of Manitoba.
Third Thursdays, a new monthly event from 101.5 UMFM, will provide an insider's view into permanent art collections, current exhibitions and works in progress from various campus groups.
This month, the Gallery of Student Art (GoSA) will be hosting a reception for their current exhibition; the School of Art Gallery will have tours of the current exhibition; the Manitoban will be showing folks what it takes to make a paper – from storyboard to print; the ceramics club will open doors to their studio; and UMFM will be offering What It Takes to Make Great Radio workshops.
"Third Thursdays gives those who are not involved in the campus arts community a way to access the top quality work being done on campus," said Sara Wray Enns, UMFM marketing coordinator. "It makes the art, music and performances more accessible. My hope is that it will provide a richer understanding of what the U of M has to offer and provide a deeper sense of campus community."
Wray Enns says the idea for Third Thursdays came partly from an experience while in Los Angeles.
"The Museum of Contemporary Art's gift shop had a set of Marcel Dzama art cards," said Wray Enns. "Marcel Dzama is a U of M graduate, and is a well-known contemporary artist in the global community. This doesn't get talked about enough. The art in the collections across campus is inspiring. The music is exciting. At UMFM, we produce almost two live sessions a week of local and touring artists. We have Grammy winners coming out of the U of M. When you're in the know these things don't surprise you, and I want more people to be in the know."
Wray Enns says getting to hear what the rest of the creative community is up to is what fuels them to provide an event like this.
"There's nothing like sitting in a room full of people excited about the arts and sharing ideas. It's getting me really excited about the project, and the potential it has to grow," said Wray Enns.
UMFM encourages anyone who wants to be involved with Third Thursdays to contact them at sara [at] umfm [dot] com.
Maps will be available on their site to show you where Third Thursday events are taking place each month.