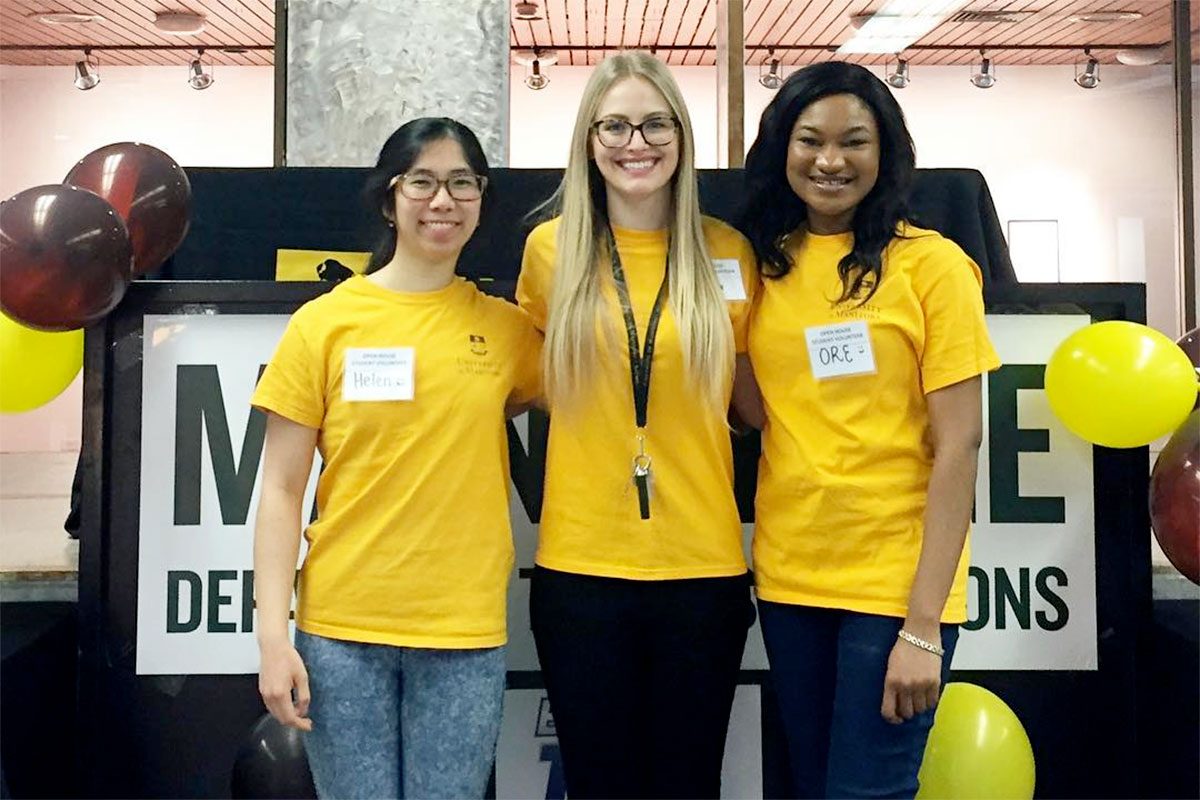 Open House 2018 draws thousands of high school students to campus
February 23, 2018 —
On Feb. 22, nearly 3,000 high school students were welcomed to the University of Manitoba Fort Garry Campus during Open House 2018. This exciting event offered interested students the opportunity to experience campus through guided tours, attend mini-lectures and presentations and get a sneak peek at a day in the life of a U of M student.
The event also transformed the second floor of UMSU University Centre into an information village for students to explore different booths and ask questions about academic programming, admissions, indigenous community, student support and the U of M student experience.
More than 700 parents and students returned to campus for the evening program, which offered another opportunity to visit the information village, a chance to tour student residences and presentations on preparing for university and tips for success.
Student recruitment officer, Verna Kroeker took over the U of M Instagram account during the daytime program of Open House for an inside look at this unique vent. In case you missed it, check out her photos below.