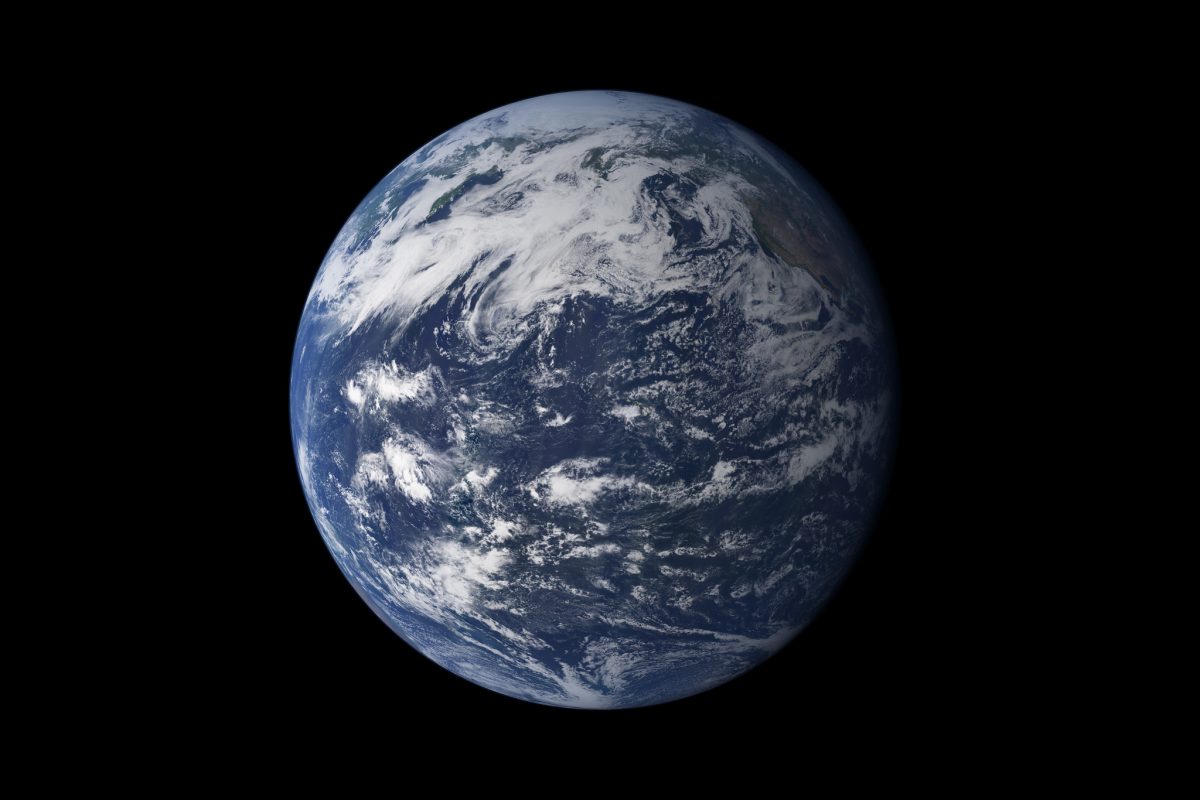 Op-ed: We should know our limits
April 27, 2020 —
The following is an op-ed written by Distinguished Professor Vaclav Smil of the department of environment and geography. It was originally published on The Forum Network on April 23, 2020.
We will have to draw a number of lessons from the on-going COVID-19 crisis. Some of them seem already obvious. Above all is a call for humility: incessant boasts about all-conquering artificial intelligence, neural networks, engineered organisms and high-tech civilisation in control of its destiny – or, as a recent bestseller has it, being a Homo deus – have imploded as the world dreads those invisible strands of ribonucleic acid propagated not only by people presenting symptoms of the virus, but also by asymptomatic individuals.
One might wonder, what good comes from the continued insistence on modelling and forecasting, and from the constant repetition of these somehow vain exercises by media? Why do we insist on, simultaneously, downplaying and exaggerating the dangers when the only honest way is to admit the deep limits of our current understanding? It should not be so hard to admit that, at this point, we do not know much more than we do know.
"Above all, we must acknowledge the reality: the return of these infrequent viral episodes is always possible and their eradication is unrealistic."
Yet, this does not mean that we are uninformed and powerless. Above all, we must acknowledge the reality: the return of these infrequent viral episodes is always possible and their eradication is unrealistic. The modern world has lived through several viral pandemics: references to the 1918-1919 flu pandemic now abound, but there were notable (and much better understood) episodes in 1957-1958 (with perhaps as many as two million deaths worldwide), 1968-1969 (more than a million deaths) and 2009 (up to 575,000 deaths).
We know that fatalities among older people are linked to our very successful efforts to extend life expectancy (in many affluent countries by more than 15 years since the 1950s): at 76 I myself am a beneficiary of this trend). A death certificate may say viral pneumonia but that is just the proximate label: the real cause is that most of us have not been designed to be without underlying health problems as we keep pushing the limits of life expectancy. Preliminary COVID-19 data from the Centers for Disease Control and Prevention make that clear: among those over 85 year of age 31 to 70% required hospitalisation, 10 to 27% died, while for those between ages of 20-44 the admissions were 14 to 21% and fatalities mere 0.1 to 0.2%.
Beyond accepting these realities there are no magic interventions, only some well-tested measures. We know that once infections begin to spread (with or without control) they will follow S-shaped curves (Hubei trajectory between January and March has been a perfect example), and that our behaviour can reduce the steepness of the exponential phase. Moreover, we know that we must test and protect healthcare workers, but continued food production, shipping and trucking are no less essential especially as the exceptional situation may last for extended periods of time. We will know that things are truly under control only months after the last recorded infection: the second, or the third wave cannot be excluded but they are not inevitable. The next few months in Asia will be the best indicator of that.
"It is imperative to reduce the complications that would come with the next pandemic."
Nevertheless, it is not too early to look ahead: it is imperative to reduce the complications that would come with the next pandemic. The key lesson is clear: globalisation, in our pursuits of profit and efficiency, has been grossly overdone. Supplying the planet from just a few low-cost mass-production nodes has been always questionable, especially with such items as heparin, basic pharmaceutical ingredients, hospital equipment or hygiene products. This also applies to food production. Relying more on multiple sources and, in every larger economy, on domestic output, may be less efficient but it is certainly more reliable and more resilient: redundancy improves reliability. Similarly, we have to question the unlimited pursuit of global mobility: more than 4 billion people took a commercial flight in 2019, with forecasts for more than 7 billion in a decade. This creates fertile ground for further vulnerability to the rapid spread of viruses.
Post-COVID-19 might be a better world: one of more domestic activity, of more employment in sectors that make countries resilient and secure, also one with less mindless travel, and with greater appreciation of the inherent fragility of life.
This article is part of series in which OECD experts and thought leaders – from around the world and all parts of society – address the COVID-19 crisis, discussing and developing solutions now and for the future. Aiming to foster the fruitful of exchange of expertise and perspectives across fields to help us rise to this critical challenge, opinions expressed do not necessarily represent the views of the OECD.