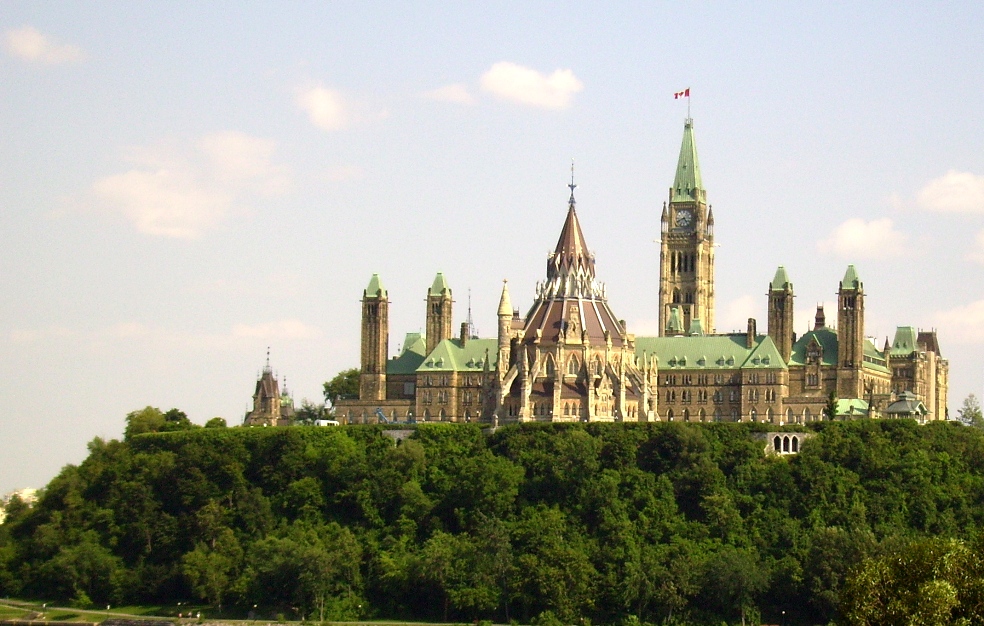 Op-ed: Independents could surprise us
May 31, 2019 —
The following op-ed from Royce Koop, associate professor and head of the political studies department at the University of Manitoba, originally appeared in the Winnipeg Free Press on May 31, 2019:
This week, former Liberal renegade ministers Jody Wilson-Raybould and Jane Philpott tantalized Ottawa with where they would park their political allegiance following their dramatic ejection from Justin Trudeau's Liberal party back in April.
Wilson-Raybould and Philpott could have found enough common ground with the Tories or the NDP to have switched to either party. In the end, the scuttlebutt around Ottawa was that they would hitch their political wagons to the Green party. This would have represented a major breakthrough for the Greens.
It was not to be. In the end, Wilson-Raybould and Philpott announced they will sit as Independent MPs and run for re-election as Independent candidates. And both seemed to be in fighting spirits — Philpott, for example, explained her decision in part by wondering how her decision would be interpreted by young women: "What lesson would it be for those young girls if I was to walk away with my tail between my legs?"
Needless to say, it would have been far better for Trudeau and the Liberals if both Wilson-Raybould and Philpott had walked away with their tails between their legs. Their presence in the 2019 election campaign will serve to remind voters of the SNC-Lavalin scandal that bedevilled the Liberal government this year. It will also be tough for Trudeau to run a Sunny Ways 2.0 campaign when two of his former female cabinet ministers — one Indigenous — whom he booted out of his caucus are running against Liberal candidates.
Proponents of ejecting Wilson-Raybould and Philpott from caucus assured Trudeau that doing so would deprive them of media attention and, to use former Liberal minister Sheila Copps' crass language, "lance the boil." Those predictions have now been proven dead wrong, and Trudeau will have to grapple with the fallout from SNC-Lavalin and his ejected ministers throughout the next election campaign.
Both Philpott and Wilson-Raybould have developed a sharp anti-partisan, pro-democracy message. "We are getting really tired of hyper-partisan politics," Philpott said at her announcement. "The system seems dysfunctional… We don't feel like the people in Ottawa are connected to us, the people." This is an appealing message delivered by two MPs with impeccable credentials when it comes to flipping the bird at party discipline in Ottawa.
The $10,000 question is: can they be re-elected? It will undoubtedly be tough. Parties have a stranglehold on politics in Canada, with the result that it is exceedingly rare for Independent candidates to win.
But these are not run-of-the-mill Independent candidates. Wilson-Raybould and Philpott have an extraordinary national profile given their history as ministers and their dramatic departures from Trudeau's cabinet. They can argue that, rather than defecting, they were booted out of their own party. And there is indication that both Wilson-Raybould and Philpott will attract money and support from Liberal activists and members in their constituencies who will choose the incumbents over the Trudeau-approved Liberal candidates who are dispatched to take out the renegades.
There are also a small number of success stories that may provide the Independents with some guidance and inspiration.
My favourite is Vicki Huntington, the remarkable and admirable former Independent MLA for the riding of Delta South, B.C. A former longtime city councillor, Huntington challenged a powerful cabinet minister, Wally Oppal, for the seat in the 2009 provincial election. Running as an Independent, Huntington lashed Oppal for serving his party over his constituency, claiming that he ignored local hospital closures and the imposition of high-voltage power lines.
She won by a mere 35 votes, but Huntington cultivated her reputation as an Independent and, in her re-election campaign four years later, scored a landslide win. Her Independent streak appealed to local voters. As a Delta columnist wrote, "Huntington has been a breath of fresh air, free to vote with her conscience and with her constituents' interests in mind, not restricted by ideology or party discipline."
Huntington, when appealing to voters in her riding, struck a similar anti-party, anti-discipline chord to that which Wilson-Raybould and Philpott employed during their press conferences. "Independents do not have the constraints forced upon partisan MLAs," she claimed. "I can speak openly about government policy. I can openly criticize government policy. In short, it if is good for Delta South, I will support the government. If it is bad, I will oppose it. My duty is to the people of Delta South: I will deliver their voice to Victoria — and will never be obliged to deliver Victoria's voice to them."
This is a powerful message in a country in which voters are often alienated from politics, and feel MPs are too quick to forget about their ridings after being elected. If Wilson-Raybould and Philpott can succeed in harnessing the power of these anti-party sentiments, they might well be in Parliament for some time to come.