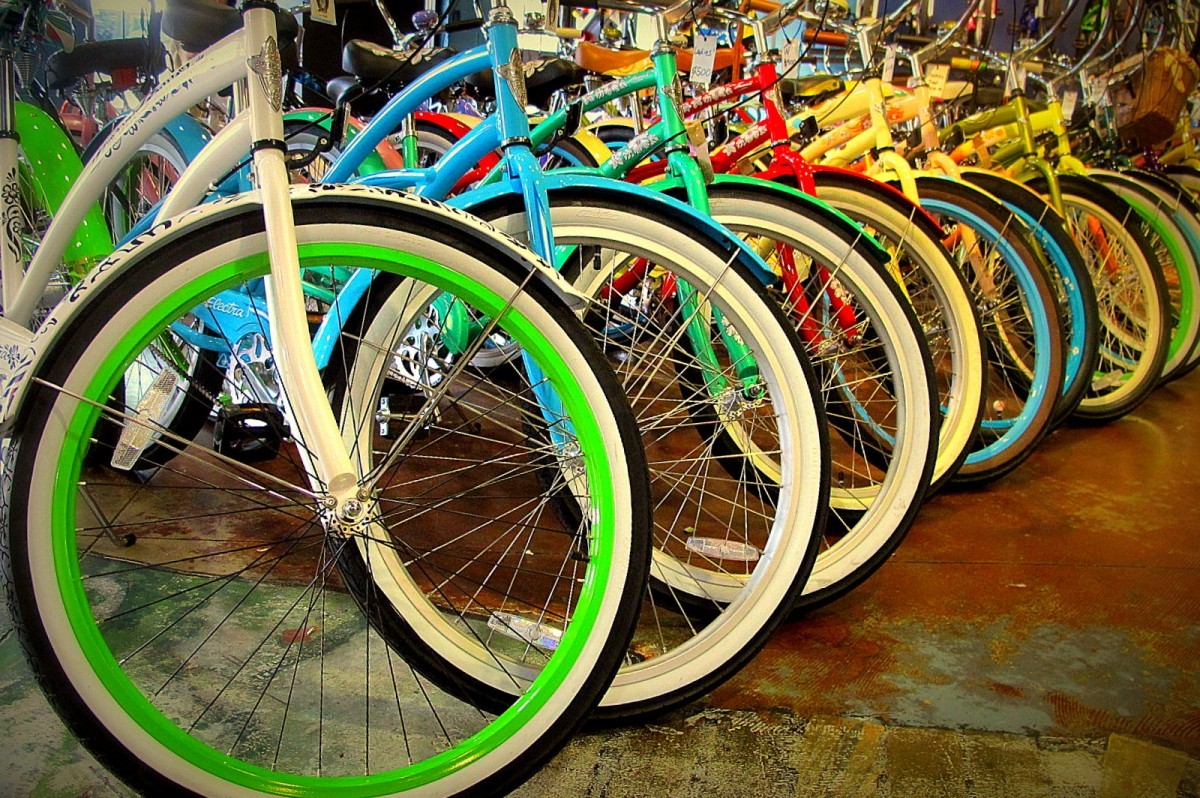 Op-ed: I like to ride my bicycle
September 26, 2016 —
The following is an op-ed written by Jocelyn Thorpe, an associate professor in women's and gender studies. She researches the history and legacies of colonialism in the Canadian context. This op-ed originally appeared in the Winnipeg Free Press on Sept. 24, 2016. 
I love riding my bike. On my bike, I feel strong, free and joyful. When I heard feminist abolitionist Susan B. Anthony proclaimed in 1896 bicycling had done more for the emancipation of women than anything else, I knew instinctively what she meant.
It's not just the feeling of biking I love.
I love that I can get from my downtown neighbourhood to work in the south end of the city in 35 minutes, give or take. I love that I don't have to run for the bus to get there or say no to one last goodbye hug from my children to avoid missing the only bus that gets me to work on time. I love that by the time I get to work I have moved my body, cleared my mind and spent a few moments riding along the riverbank. I love that parking is free and close to my office, and by the time I get home at the end of the day, I don't have to worry about squeezing exercise in between dinnertime, bath time and bedtime. And I love that when I am biking, I am one less car on the road.
I do not know how to reconcile the anger I experience with my love of riding in this gloriously flat city. I sometimes see red when I'm told to "get off the road, stupid bitch," as happened last week as I waited for a light, or when I read a poll that suggests Winnipeggers don't like cyclists. Then I take a deep breath and remember why I am on the road, besides the obvious fact it's illegal for me to ride on the sidewalk.
I know driving my car is dangerous, yet many of us, myself included, consider driving necessary. The province warns its citizens motor-vehicle injuries are the leading cause of death in children between the ages of five and 19, but still, I can't envision myself hauling two kids plus groceries in the winter on my bike. Besides, driving doesn't feel dangerous. No one ever tells me I am brave or insane for driving my car in Winnipeg.
For me, biking is just as necessary as driving. Driving and biking both get me somewhere, but biking brings me much driving does not: joy, hope and, occasionally, bugs in the teeth.
I hope we can collectively lessen our dependence upon a fossil fuel economy that threatens both the planet and the lives of people in our community who may find themselves at any one of Winnipeg's most dangerous intersections.
Biking, small and everyday as it is, can be part of that necessary — pun intended — shift in gears. When I commute by car, I feel grateful toward the 7,000 and counting Winnipeggers who choose instead to hop on their bikes. They spare me up to 7,000 more vehicles on the already congested roadways. When I commute by bike, I smile more (hence the bugs in the teeth), get stuck in traffic jams less and know at least some people driving are glad I am one less car on the road.
Whether I am biking or driving, I just want to get to work safely and home again to see my family. I want that for everyone else, too. The bikes-versus-cars story is an unfortunate one. How can Winnipeggers dislike cyclists yet encourage our children to learn to ride bikes?
Let's all refresh ourselves on the rules of the road, get used to sharing it and ask our governments to support us in ensuring our roads, bike lanes and sidewalks are safe for all. In a city this flat and this fabulous, biking need not be only for the fearless, but for anyone who finds joy on two wheels.
Brush up on bike stuff
There are over 500 bike-rack parking spots at the U of M and a number of cycling-related services run out of the Bike Dungeon.
The best way to bike to campus from Pembina