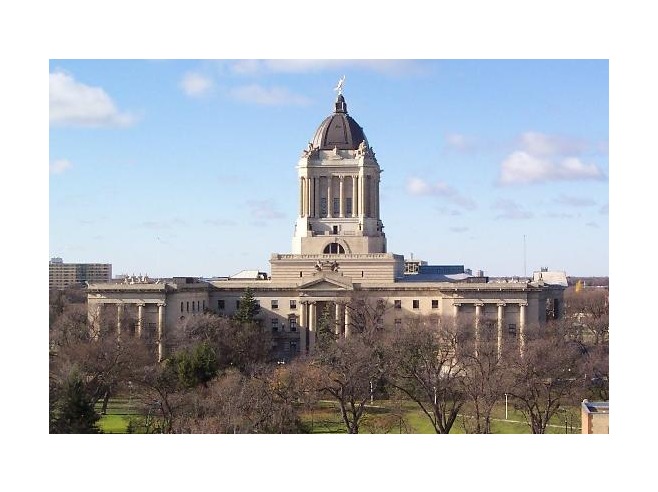 Op-ed: Clarifying the impacts of the Mincome experiment
January 23, 2017 —
The following is an op-ed written by Gregory Mason, associate professor of economics and custodian of the Mincome Dataverse at the University of Manitoba Libraries. His column was originally published in the Winnipeg Free Press on Jan. 23, 2017. 
Those wishing to investigate Mincome in more detail can locate the portal to the Mincome dataverse held by the University of Manitoba here. 
Revisiting Manitoba's basic-income experiment
There seems to be a persistent misunderstanding and mythology surrounding the Manitoba Basic Annual Income Experiment — or Mincome, as it came to be known.
With the recent publication of a working paper on the Ontario Basic Annual Income and the universal basic income experiment about to begin in Finland, it is time to review Manitoba's experience with a basic income, also known as a guaranteed annual income.
What was Mincome? To many, it is an experiment synonymous with Dauphin. But Dauphin was a limited component of the entire project.
Mincome was a $17-million (equivalent to about $56 million in 2017) social research project that ran from 1974 to 1978. Jointly sponsored by the federal Liberal and provincial NDP governments, Mincome's primary goal was to "evaluate the economic and social consequences of an alternative social welfare system based on the concept of a negative income tax."
In particular, the data and research were "to understand the impact of a guaranteed annual income on willingness to work." Eventually, a second objective emerged: to comprehend the logistics of administering a guaranteed annual income and assess the financial cost of extending such a plan to the entire population.
Mincome followed the design of other large social experiments in the United States that were popular in the '70s. The massive amounts of data could be processed using the emerging mainframe computing technology, and we would be able to answer some big questions.
If people received a guaranteed annual income, would they use the increased economic security to remain in work and invest in education or, to use a '70s reference, would they smoke dope all day and listen to the Grateful Dead?
The core of Mincome was the Winnipeg site. Here, participants were anonymously divided into seven treatment groups and one control group. Those in the treatment groups received one of several levels of income support based on family size and structure. Starting from a baseline interview, all household members over 15 years old completed periodic surveys about every three months, as well as a monthly report on their income. Those in the control group received no income but also completed the baseline, periodic surveys and income report, in exchange for an honorarium.
The Dauphin site was an afterthought that some members of the research team vigorously opposed as a waste of money. Eventually, it was rationalized as a way to assess the extent of uptake if the program became universally available. This is an important policy issue. Participants in Dauphin only participated in a single treatment, and no control group was constructed.
Slaying myths
Several myths endure about Mincome.
The first is that between 1974 and 1978, Dauphin experienced no poverty, and life was all puppies and posies. In fact, only about 40 per cent of the eligible population of Dauphin participated in Mincome. Mincome staff had to go door to door to solicit participants despite widespread publicity. In addition — as is common with research that extends over time — participants left the experiment, further reducing the participation.
Finally, the support from Mincome replaced income assistance and other forms of public welfare, further reducing the net impact of the cash infusion from basic income. It is quite a stretch to suggest Mincome eliminated poverty in Dauphin.
The second is that the Dauphin data (and Mincome in general) show a basic annual income contributes to better health outcomes. The relationship between income and health outcomes is a very important association and, if true, could show that funds spent on a guaranteed annual income would be repaid at least partially by a reduction in health-care costs. Unfortunately, Mincome collected no information on health status or health behaviours, and thus Mincome did not add anything to the analysis of income, wealth and their effects on health.
The third myth is that the federal government terminated Mincome abruptly. In fact, termination was a mutual decision by both levels of government. Data collection proved to be much costlier than originally forecast. By 1978, with no analysis completed, Canada and Manitoba decided to suspend operations. Most of the 200-plus staff were let go, and a skeleton crew was left to document the research and archive the data.
Fourth, the Mincome data do not reside in hundreds of dusty boxes. In 1980, the federal government decided spending $17 million with no research results represented a waste. It contracted with the University of Manitoba to rehabilitate the information and make it available to the research community. This task was completed in 1984. The dusty boxes do exist, and much information on the survey forms remains to be digitized. But the core data have been preserved in digital form.
The fifth myth is Mincome supported no research studies. Between 1984 and 1991, several studies emerged. The most important of these was by Derek Hum and Wayne Simpson, who published a major analysis of how the basic-income plan of Mincome affected work behaviour. In general, they found the impact on male household heads was relatively small. Women tended to withdraw from the workforce more readily, but this is entirely consistent with family responsibilities common to the '70s. Therefore, the central question posed for Mincome was finally answered in 1991, some 13 years after the termination of the experiment.
With the renewed interest in basic income, the Mincome data and technical documentation are available for public access.
Certainly the socio-economic context of 2017 is different than that of 1977; however, the research design and quality control used to collect the data was state-of-the-art, which remains obvious to this day.
Important questions on income and wealth, the impact of a basic income on family stability and how changes in income affect investment in education are all topics Mincome can still usefully address.