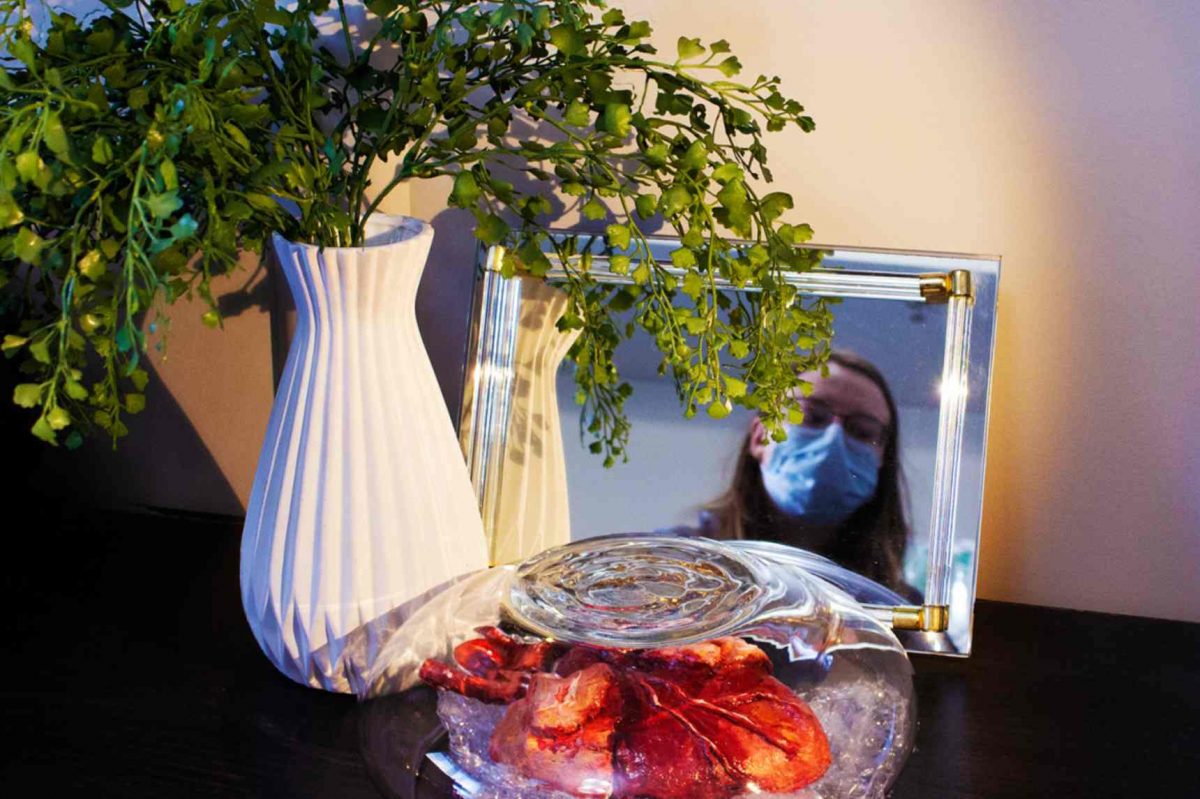 Online exhibition features UM students' artwork
Photography focuses on COVID-19 pandemic
May 5, 2020 —
A School of Art third-year photo projects class has launched an online exhibition of all-new photographic artwork about the COVID-19 pandemic.
An Isolated Moment at PLATFORM Gallery features work from several UM students.
"The students worked amazingly quickly and nimbly to take on a whole new assignment, to resolve the artwork beautifully, and to exhibit it publicly," says Sarah Ciurysek, associate professor in the School of Art.  "An Isolated Moment uses the incredible diversity and vitality of photographic practices to reflect on this rare time."
One of the artists is Wendy Lloyd, who is in the second year of her BFA. She says each student has a close connection to their photos in this gallery.
"The photographs included in this exhibition are a window into the personal experiences each artist has faced in an isolated moment in time," said Lloyd in a statement on the PLATFORM Gallery website.
Initially gearing up to present a different exhibition on-site at PLATFORM Gallery, the class adapted to the situation by starting afresh with new individual projects addressing the COVID-19 situation, and by building an online exhibition with PLATFORM instead.
Other contributing artists are Joshua Andool, Tayler Buss, Madelyn Gowler, Bronwyn Lutz-Greenhow, Billie Nepinak, Camryn Montebruno, Rhyan St. Louis, Sarah Thompson, Connor Vu, Rachel Wagner and Megan Whyte.
An Isolated Moment can be viewed online here https://anisolatedmoment.tumblr.com/ until May 31, 2020.