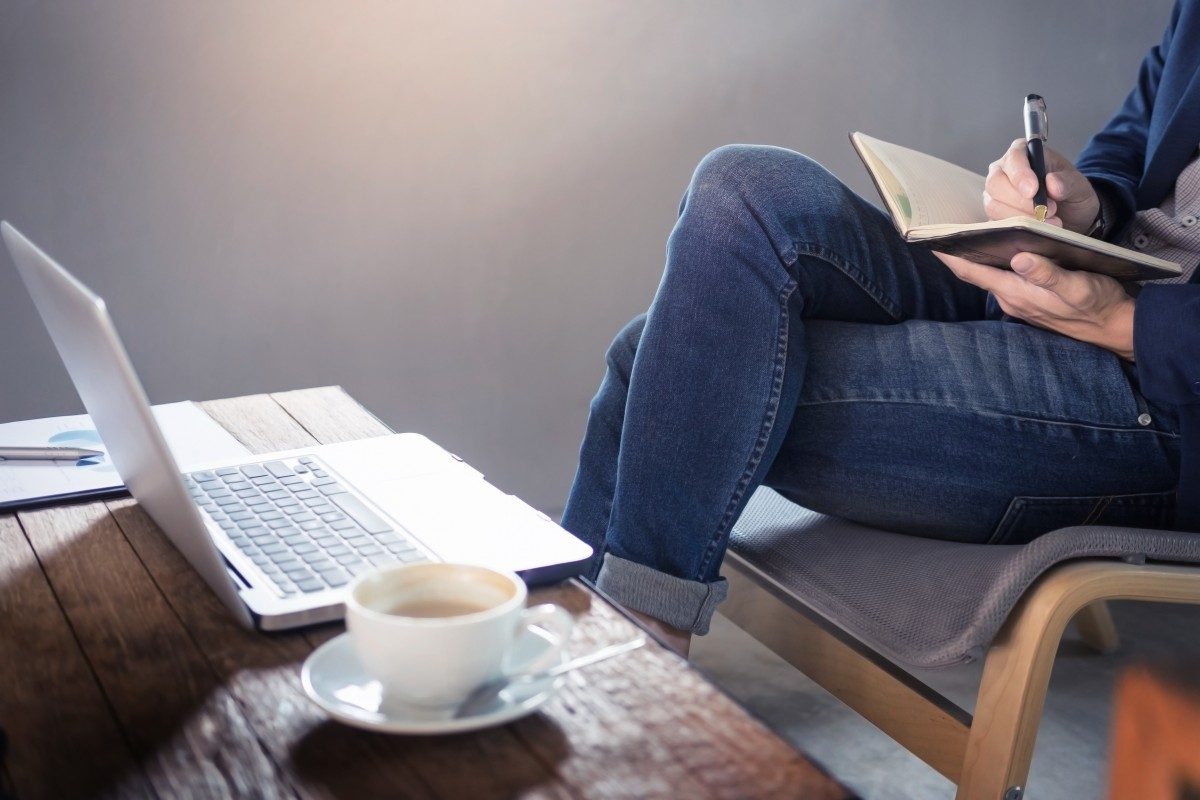 Online courses fit into your life and advance your career
Keep learning with Extended Education at the U of M
December 18, 2018 —
Life doesn't have to get in the way of your professional development, with convenient online course options available to you through Extended Education at the U of M.
"For adult learners, so many responsibilities can get in the way of pursuing a course. There are family commitments, work commitments. It can be very difficult to fit it all into your life, but studying online increases your flexibility and removes the barriers. You can study at your own pace and adjust your schedule to include other priorities of daily life," says Marie Antaya, owner/operator of Eclectic Communications and instructor for the Program Development for Adult Learners (PDAL), an online program for adult educators offered through Extended Education at the U of M.
Extended Education provides programs and courses designed for today's working professionals who need to keep learning. This lifelong learning contributes to on-the-job success, and earns you a university credential. Programs are developed in consultation with business and the community, leveraging the expertise of both university and community experts.
Online courses are doable
"One of the key principles of adult learning is making a connection to what you are learning, for motivation. In Extended Education programs, instructors know you come with experience. They acknowledge it, and encourage you to share it," says Antaya.
Many students come back to keep learning after a long time away from structured studies. When they study online, they can do it at their own pace and ease into it, she says. "They find it is quite doable."
There are many benefits to online learning. For example, she says, there is more opportunity for feedback. "Online, there is a quality of engagement because you can't fake engagement online. I was very surprised at how engaging my last course was. Students built relationships with each other in a short time. One in four students in my last group had never taken a course online before. They made professional connections and supported each other."
Peers from across Canada
Another benefit is the opportunity to obtain a wider perspective on your learning and make professional connections with fellow students from across Canada. With online learning, you are entering a national classroom. "I witness students helping each other out, providing feedback, in discussion. For me, it's fun to see the statistics representing engagement. For example, one course had 16 students and over 600 discussion posts."
In Antaya's PDAL courses, during the first week, she asks students to pose three questions they would like to have answered by the end of the course. "I have yet to have a student who cannot answer their questions. They all do it. They work through, and find the answers they are looking for."
In her PDAL courses, students come from various career backgrounds. She has taught people who work in education, health care, corporations, social services, and more. "It's really interesting how people come at adult education from different angles, their depth of knowledge and different perspectives."
Online learning has come a long way from the old correspondence courses, she says. "Students can get to know each other even better online, and still feel a part of the class."
Advance your career
Completing an online course while you are working can help you to advance your career, says Yasser Shaker, Quality Manager at Trillium Health Partners (Diagnostic Imaging), and Quality Management Program instructor for Extended Education.
"An online course can benefit your future. There's flexibility, so you can work on it around your schedule. With no commute to the classroom, you don't need to worry about or pay for parking," says Shaker. "Extended Education has a variety of courses, and, at the end of the day, online education is very important for adults. They can't put their family and other commitments aside. It's a great option."
Of course, taking an online course still takes a commitment and some time management skills. "You need to be aware of deadlines and have the vision to be successful. But in adult learning, instructors understand where you are coming from."
In Quality Management, for example, Yasser says he has seen students from across Canada and from many industries including education, hospitals, government, and consulting. He's also had international students take his courses.
"The beauty of an online course is that it is not based on teacher-led instruction. It is student-centered. Information is shared. Knowledge is shared. There are tools, and problem solving. It's a very collaborative approach. Students are encouraged to participate. I learn from my students too. We learn from each other."
Like many online courses, students take the Quality Management program for several reasons. They may take it to increase their knowledge in their current role, to advance in their career and pursue a new role, or simply to enhance their skills.
"There are many reasons for online learning. It can be very beneficial."
Learn more about all Extended Education at the U of M programs at UMExtended.ca.
Published in the Winnipeg Free Press December 2018 Education Guide