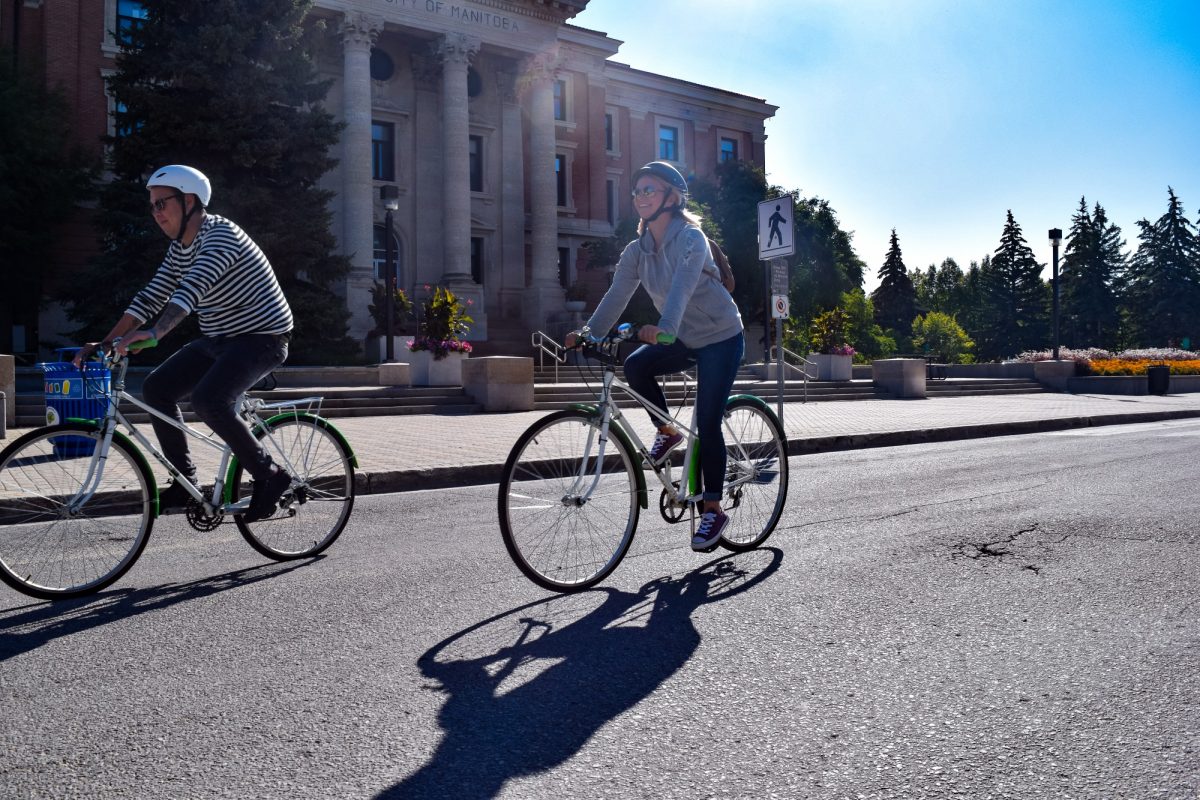 October is GoTober
Change "Just One Trip" for a chance to win!
October 21, 2021 —
Did you know commuting to campus is our second-largest source of greenhouse gas emissions at the University of Manitoba? Swapping just one trip per week for a more sustainable transportation choice can make a big difference.
October is GoTober at GoManitoba, and this year we invite the UM community to try something new and take the pledge to convert Just One Trip each week to a more sustainable mode, like carpooling, transit, biking or walking. Take the Just One Trip pledge, and you will be provided with helpful tips and entered to win prizes throughout October.
GoManitoba's goal is to bring sustainable, healthy commuting options to all Manitobans. This free app and online tool are designed to facilitate carpools, identify public transit routes, and match bike and walk mentors. It offers a secure way to find your best commuting options. Simply enter your home and work locations (only your general neighbourhood will be shared with other users, not your actual location) and see all of your commuting options in one place.
UM is one of GoManitoba's founding partners. By signing in as a student, staff or faculty, GoManitoba will automatically connect you with the rest of the campus community and provide matches if they are available.
Sign up today and be matched with a carpool partner or discover sustainable modes of transportation mentors to help guide you through this GoTober. If you carpool, be sure to limit each row to one person, always wear a mask and increase ventilation where possible. We look forward to seeing how you will take part; help spread the word by using the hashtag #GoToberPledge on social media.
Please note, as the pandemic continues, the health and safety of our community remains UM's top priority; we urge you to continue to follow health guidelines. Please check the UM COVID-19 updates often and read the COVID-19 commuting guidance.