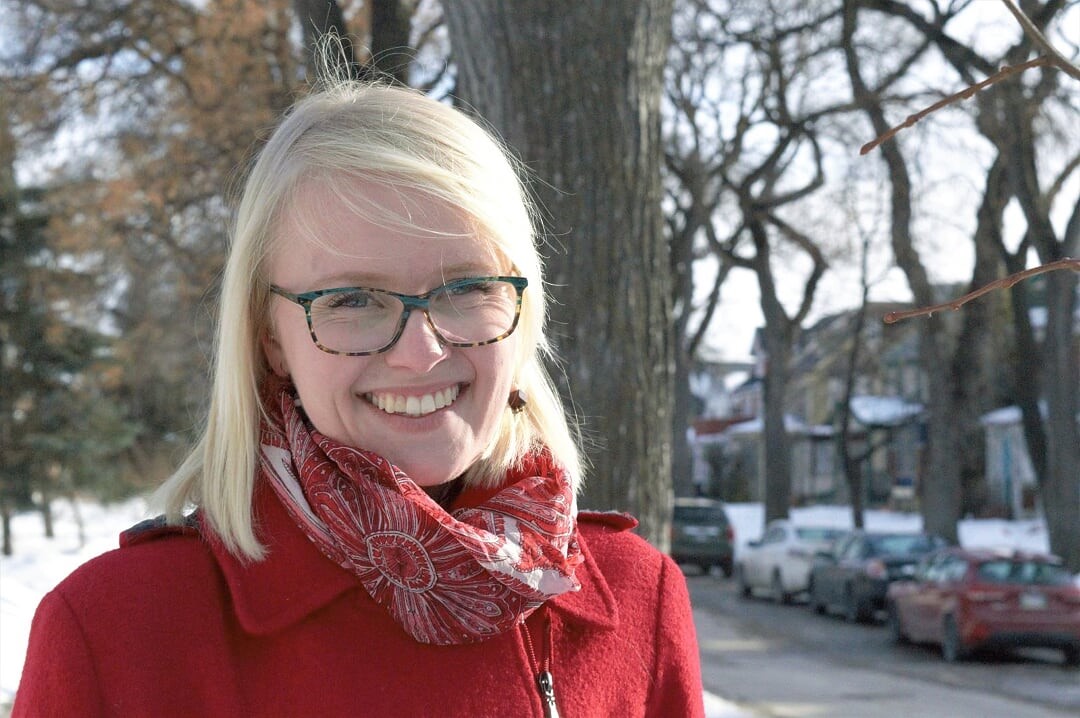 Occupational therapy student honoured by Manitoba 150
March 8, 2021 —
Reagan Croy, a first-year occupational therapy student at the College of Rehabilitation Sciences, Rady Faculty of Health Sciences, was taken by surprise when she found out she was named to Honour 150, a list that recognizes people who "stand out for their role in making Manitoba such an amazing province."
Honour 150 is one of several initiatives tied to the 150th anniversary of Manitoba becoming a province in 2020. The programs are led by Manitoba 150, an independent, not-for-profit organization. The recipients are Manitobans nominated by their communities for their volunteer efforts, ranging in age from teenagers to centenarians.
"I didn't even know the Honour 150 was a thing, or that I would be in the running for it," said Croy, who was recognized for her work with the Special Olympics over the last several years. "My community nominated me, and I am so thankful."
Croy began volunteering with the Special Olympics in 2013 at the age of 16. A high school track athlete from St. Clements, Man., she started as an assistant coach with the Interlake Athletics team in Selkirk and moved into the role of head coach in 2018.
"I've coached people aged eight – 65. I've loved working with all of them," she said.
The multi-sport club also includes snowshoeing, which keeps participants active year-round. In early 2020, Croy was assistant coach of the Special Olympics Manitoba snowshoe team and travelled to Thunder Bay to compete. She will also begin volunteering as a training coach for the National Special Olympics snowshoe team after COVID restrictions are lifted.
"With COVID, we decided to put a pause on it until we can gather again," she said.
Croy's work with the Special Olympics was a big part of what led her to pursue a career in occupational therapy.
"In my first year of university at UM I was a Bison on the track and field team, but I sprained my ankle to the point that I couldn't compete that year," she said. "In that year off I realized how much I valued the Special Olympics community, how important that was to me. I wanted to have a job that could encompass an aspect of community, working with people, and doing something that was meaningful to me."
Croy then studied at the University of Winnipeg, obtaining a bachelor of arts degree in psychology with a minor in disability studies.
"That propelled me into occupational therapy," she said. "I'd like to work with kids with intellectual disabilities in some way. I love working with children and I love Special Olympics and I think that would bring those together. But I'm open to see where the program takes me. There's a lot of knowledge to be gained in the program, from my professors and the placements that I want to be open to."
All Honour 150 honourees receive a commemorative medal, which includes copper salvaged from the Legislative Building and a design created by Manitoba artist Takashi Iwasaki, who drew inspiration from Manitoba's prairie sky, rivers, villages, and farming roots. Program sponsor Canada Life also makes a donation of $500 to the charity of each honouree's choice. In Croy's case, that is the Special Olympics.