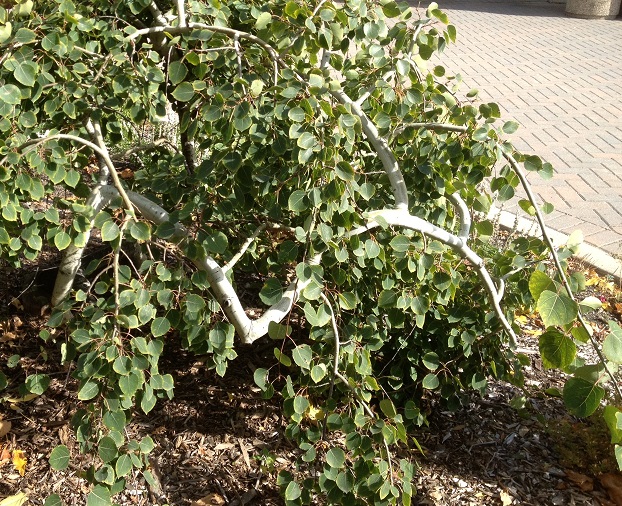 NY Times: In Poland's Crooked Forest, a Mystery With No Straight Answer
March 31, 2017 —
As the New York Times reports:
In Poland's Krzywy Las, or Crooked Forest, the pine trees look like potbellied stick figures. On some 400 trees, the trunks buckle out 90 degrees, creating bark-covered bellies that drag just above the earth, oddly, all pointing in the same direction — north….
"As to an explanation, that is not so easy," said William Remphrey, a retired plant scientist from the University of Manitoba, who discovered a genetic mutation causing a group of aspen trees in Canada to curve and droop consistently over development, resulting in gnarled, twirly, Cheeto-esque trees….
"Because there are so many crooked trees in this stand, I would proceed with caution concluding it being human-caused, even though that is a definite possibility" wrote Dr. Remphrey in an email. "What I found with the crooked aspen is that even after I was able to explain the crookedness with a scientific basis, many people did not want to believe it and held onto to their far-out theories."