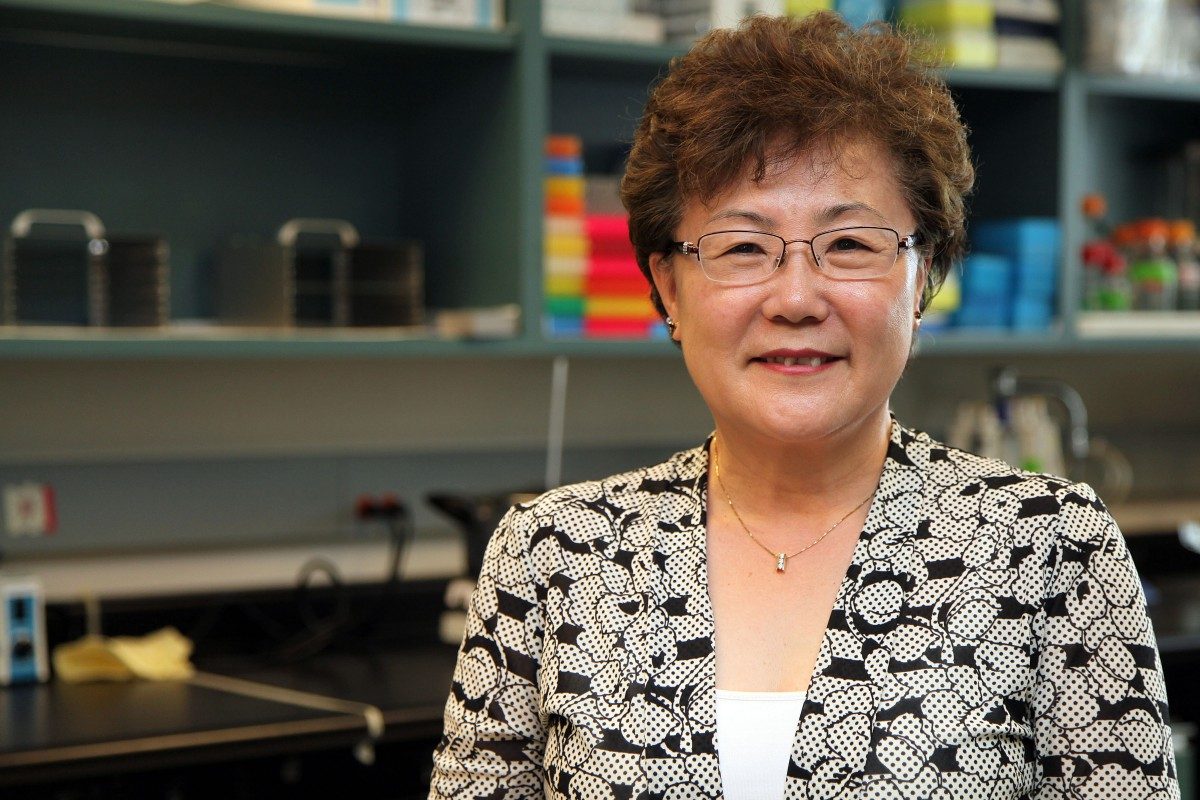 Nutritional scientist recognized
August 18, 2017 —
Dr. Miyoung Suh, Associate Professor in the Department of Food and Human Nutritional Sciences, has been named Scientist of the Year by the Korean Federation of Science and Technology Societies (KOFST). The award was presented at the 7th Annual Canada-Korea Conference held August 6-9, 2017 in Montreal.
The award is given to a Korean scientist working abroad, with significant contributions in their area of research. Dr. Suh's research in lipids and retina photoreceptors is specifically being recognized. She is the first woman to receive the award, which was presented by the president of KOFST, Dr. Myungja Kim.
Dr. Miyoung Suh is also Principal Investigator, Nutrition and Neurological Diseases, Division of Neurodegenerative Disorders in the Dr. John Foerster Centre for Health Research on Aging, located in the St-Boniface Hospital Albrechtsen Research Centre and the Canadian Centre for Agri-Food Research in Health and Medicine. She has been trained as a Clinical Dietician and has served as the Director of the University Dietetics Program for six years. Dr. Suh's on-going research involves studying the fundamental roles of dietary lipids in brain, retina, and testes/sperm under alcoholic, diabetic and obese conditions. Dr. Suh is a nutrition lead of Canada Israel International Fetal Alcohol Consortium (CIIFAC), identifying nutritional status of alcohol consuming pregnant mothers and alcohol-fed animals. Overall, her research outcomes provide a basis for the provision of optimal nutrition and development of diet strategies beneficial to the target clinical as well as the general population.
Goals of the Korean Federation of Science and Technology Societies (KOFST):
Foster and support the science and technology societies
Encourage scientists to engage with society
Enhance the rights and interests of scientists
Increase public understanding of scientific discoveries and theories
Support the national growth by undertaking study, planning, research and advice on science and technology policy
(release from St-Boniface Hospital Albrechtsen Research Centre)