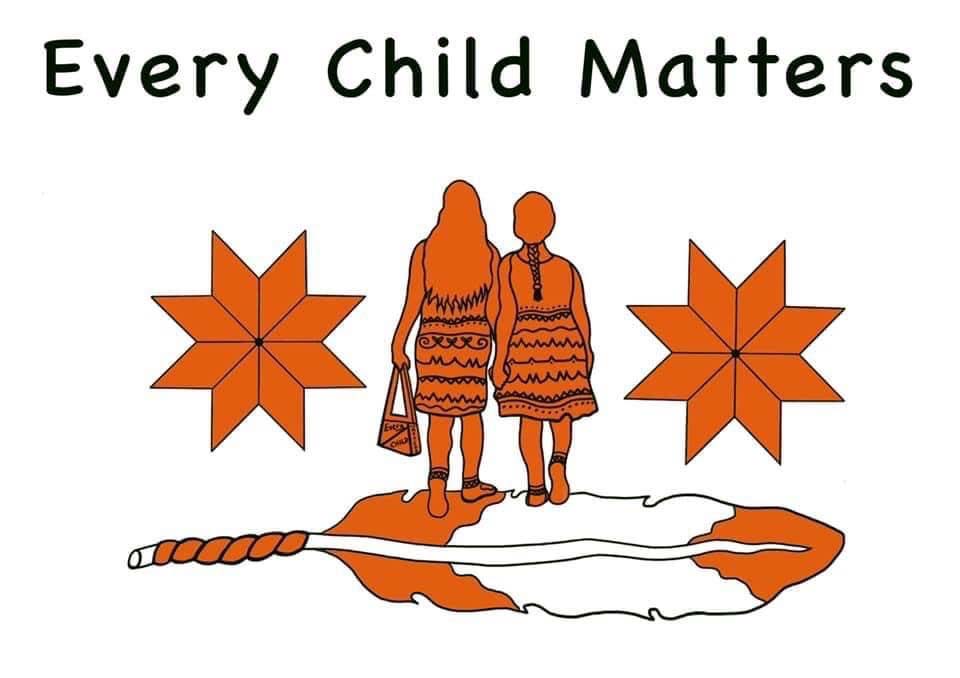 Nursing students hold moving Orange Shirt Day virtual event
September 29, 2021 —
Over 80 students, faculty, staff and guests attended an emotional 80-minute virtual ceremony held by the Nursing Students' Association (NSA) and College of Nursing, Rady Faculty of Health Sciences to mark Every Child Matters – Orange Shirt Day on Sept. 29.
The event was held in place of an annual walk from the Helen Glass Centre for Nursing to the National Centre for Truth and Reconciliation (NCTR) at Fort Garry campus. Approximately 200 people attend the annual walk each year, which was first held in 2015. However, concerns about COVID-19 led organizers to look for a safer option for the second year in a row.
Orange Shirt Day is held annually on Sept. 30 in honour of Phyllis Webstad, a residential school survivor who had her new orange shirt taken away on her first day of school in Williams Lake, B.C. The event was held early because of the inaugural statutory holiday, the National Day for Truth and Reconciliation.
"This is a day we come together to reflect on the history of residential schools, to honour the survivors and the children who didn't make it home. It is a day to acknowledge that they mattered and still do by reaffirming the concept that every child matters," said NSA Indigenous student representative Winter Traverse.
Traverse was one of three student speakers, along with second-year nursing student Kristen Pratt, who told Webstad's story, and NSA senior stick Gillian Laninga, who recited the NSA's pledge to provide culturally safe care.
The event was emceed by Deanna Garand, a student in the Mahkwa omushki kiim: Pathway to Indigenous Nursing Education (PINE) program. It included live and recorded messages from Dr. Michael Benarroch, UM President and Vice-Chancellor, Dr. Catherine Cook, vice-president (Indigenous), Brenda Gunn, academic and research director, NCTR, and Dr. Netha Dyck, dean of the College of Nursing.
"Orange Shirt Day serves to continue to raise awareness of the significant impact of residential schools on Indigenous children and families. We continue to acknowledge and recognize the horrific harms that were caused and that continue to be felt and experienced today," Dyck said. "The recent discovery of unmarked graves at former residential school sites is a further reminder of this tremendous tragedy."
The event also included a performance by Rhonda James and Coco Stevenson from the Walking Wolf Singers and Dancers, and a video presentation featuring Indigenous artwork and children from Pinaymootang School, Oak Bluff Community School and Duke of Marlborough School discussing what Orange Shirt Day means to them.
"The best way we can honour those who didn't make it home from residential schools is to create a world worthy of our children and grandchildren," said Leslie Spillett, Knowledge Keeper, Ongomiizwin – Indigenous Institute of Health and Healing, in her opening prayer.
Other special guests included individuals who are raising money and awareness for Orange Shirt Day in unique ways.
B'yauling Toni, from Saskatoon, told the story of how he cycled over 3,000 km to former residential schools in Saskatchewan, leaving moccasins to honour the children who were forced to attend them. He raised over $13,000 for the Orange Shirt Society on his journey, which began in August.
Toni calls himself a "non-Indigenous ally" and visited 15 First Nations communities to learn about and celebrate Indigenous culture. "I was blown away by every community and how welcoming they were of me," he said.
Jasmine Lavallee and Virgil Moar, from The Pas, Man., joined from Moose Jaw, Sask. in the middle of their walk from Winnipeg to Kamloops, B.C. to honour all the graves at residential schools.
Wearing orange throughout their trek, they expect to arrive in Kamloops in late October.
"Every day is Orange Shirt Day to us," Lavallee said. "We wear it proud."
The Rady Faculty of Health Sciences and Ongomiizwin, the Indigenous Institute of Health and Healing also held Honouring our Children ceremonies at Bannatyne campus on Sept. 28 and 29.