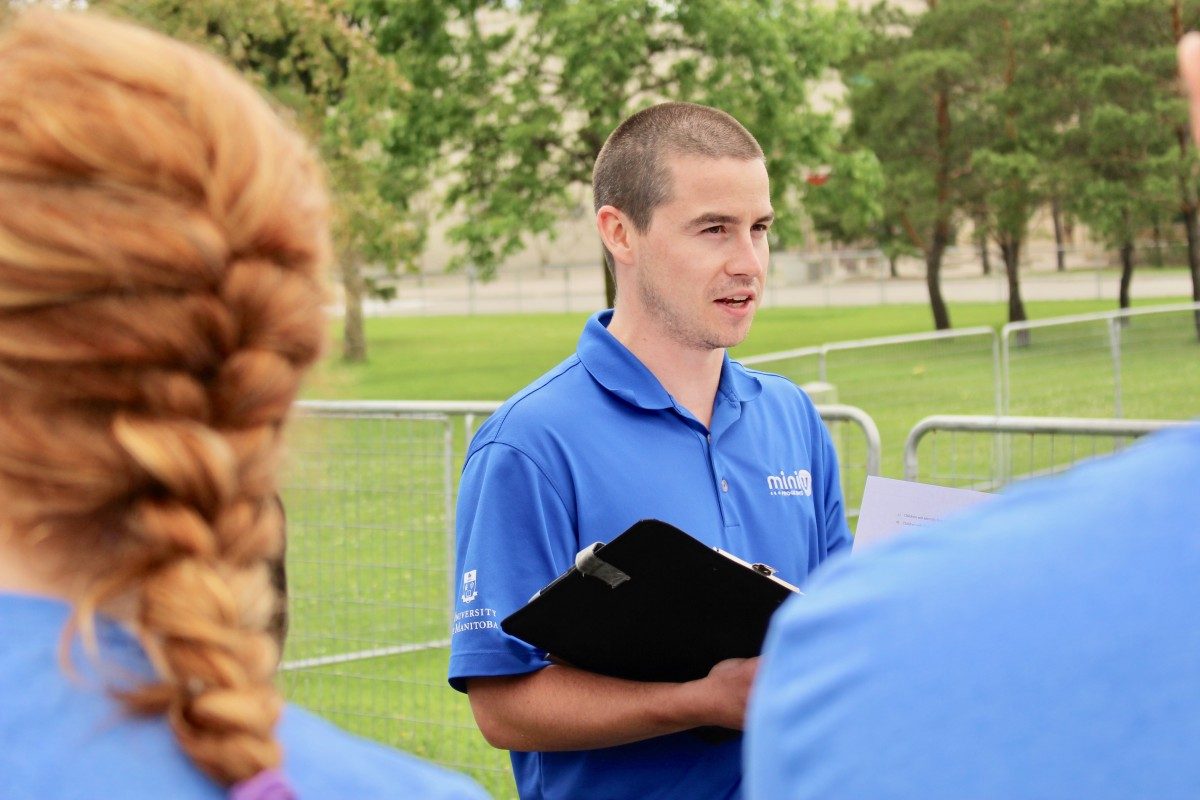 'Nowhere else I'd rather spend my summer'
Being a Mini U Supervisor positively impacted Neil Noonan's life. Maybe it could do the same for you!
January 9, 2018 —
Neil Noonan was an 11-year Mini U Programs veteran, with his last five years in the position of supervisor. Now an alumnus, he opens up about his experience as Mini U Supervisor and how it's shaped the person he is today.
It's not what happens to you, it's how you respond. This is a lesson I have some first-hand experience with.
I didn't get the supervisor job with Mini U the first time I applied for it.
Despite having worked at Mini U for six summers in multiple positions, it turned out I just wasn't ready to don the coveted blue polo t-shirt.
Was I upset? Absolutely. After being unsuccessful in my application, I had no intention of going back the following summer. I updated my résumé, scrolled through job postings, and asked my friends to put in a good word for me. This was my first time actually searching for a job, because Mini U was all I knew since middle school.
"Looking back, that summer was a turning point in my life."
It didn't take long for my bitterness to fade. I couldn't help but think there was still nowhere else I'd rather spend my summer than at Mini U—regardless if I was a supervisor or not. Looking back, that summer was a turning point in my life. The decision I made to come back and re-apply to be a supervisor led me to the path I'm on now.
As much as the initial rejection left an impression on me, my first summer as a supervisor impacted me more. I was out of my comfort zone, not because of the people or the environment, but because I was introduced to an entirely different side of Mini U. I not only got to see how everything was done behind the scenes, but I had the opportunity to develop new ideas and to be a part of decision making.
"I felt challenged, but more importantly, I felt equipped to take on those challenges."
I learned a lot my first summer as a supervisor. I felt challenged, but more importantly, I felt equipped to take on those challenges. The training and discussions we had as a team prepared me to navigate through whatever the day had to offer. Sure, I asked my peers a ton of questions, but ultimately, I was put into a position to succeed.
This probably doesn't happen in every workplace. The safe, fun-loving work environment Mini U provides can be hard to come by. I say that because sometimes being a supervisor didn't feel like a real job. Whether it was coming up with new games, or thinking of creative ways to help a child, I would catch myself sometimes and think as if I'm getting paid to do this.
The relationships I made in that tiny office each summer are ones I'll cherish for the rest of my life. It's the people that make Mini U special. You get to know a group of people so well that it's difficult not to leave summer without making a few new best friends and mentors.
To have a team come together and accomplish something every single day and help make a difference for thousands of children and their families each summer, you can't get anything better than that. And I don't want you to miss out on it.
If any of this sounds good to you, apply to be a supervisor a Mini U. You're going to get an opportunity to challenge yourself, meet an unreal group of people, and grow in an encouraging environment.
Apply to join the Mini U Programs leadership team today at miniu.ca.