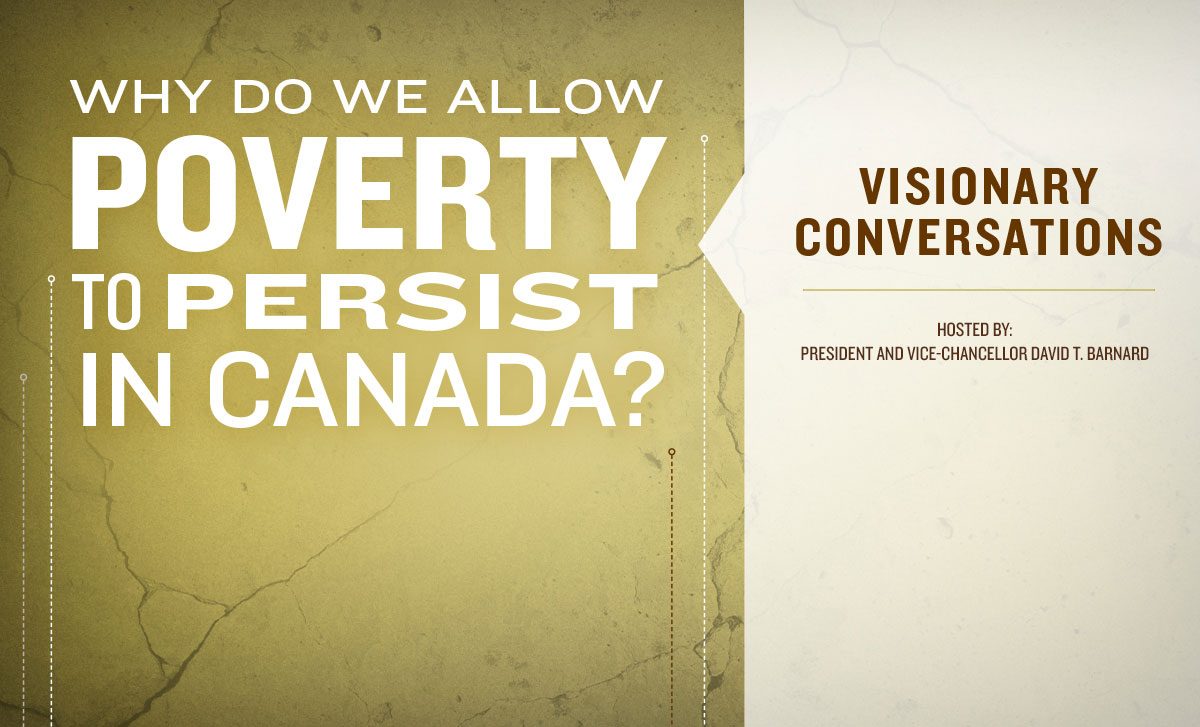 November Visionary Conversations postponed
'Why do we allow poverty to persist in Canada?' panel to be rescheduled
October 27, 2016 —
The upcoming Visionary Conversations event "Why do we allow poverty to persist in Canada?" originally scheduled for Nov. 2 has been postponed, with a rescheduled date coming soon.
The University of Manitoba is currently working with the University of Manitoba Faculty Association (UMFA) to negotiate a new collective agreement, with a strike date set by UMFA for November 1. With this in mind, the Visionary Conversations event will be postponed to a later date to ensure that all members of our community can attend and participate.
A new date will be posted shortly. Check the Visionary Conversations website for the most up-to-date event information.