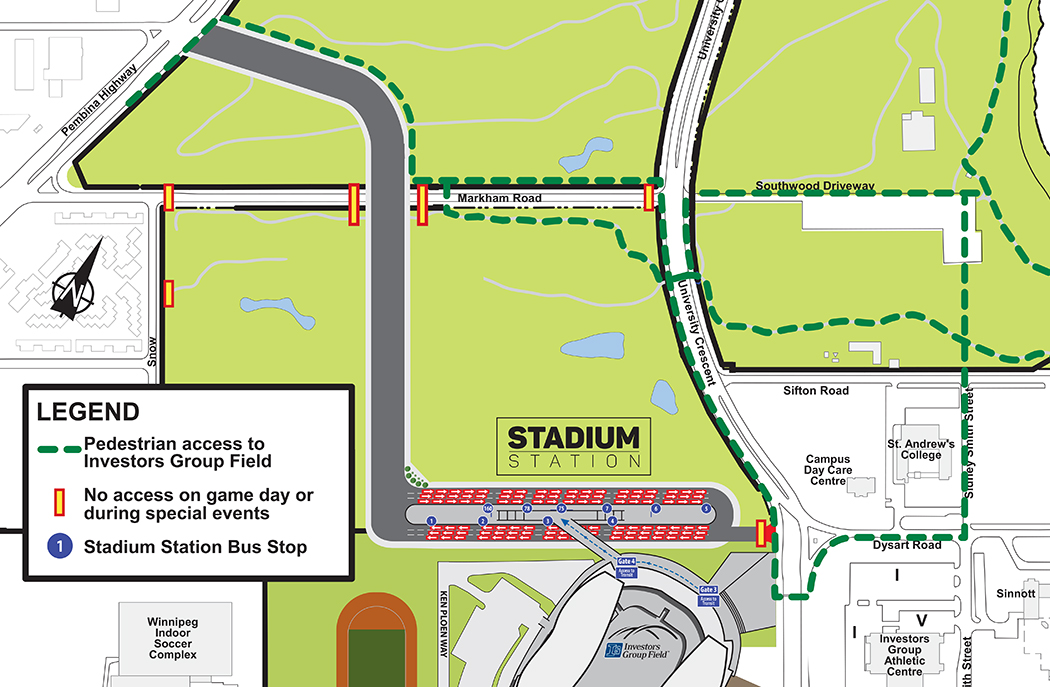 Notice: Southwood Lands pathways blocked off on Event Days
June 29, 2017 —
UPDATED July 18, with new map and information.
Pathways in Southwood Lands will be blocked on Event Days when Rapid Transit is running, starting July 2017.
Event Day Service commencing July 2017 – During event times:
a. Gate on Snow Street closed at U of M
b. Openings blocked on the north and southeast corners of Snow/Markham at U of M and
c. Pathway blocked immediately west of Markham gate crossing to channel pedestrians from the south side of Markham to the north side pathway by the City of Winnipeg.
List of event days: http://umanitoba.ca/campus/parking/igf.html
Click on image below to enlarge.