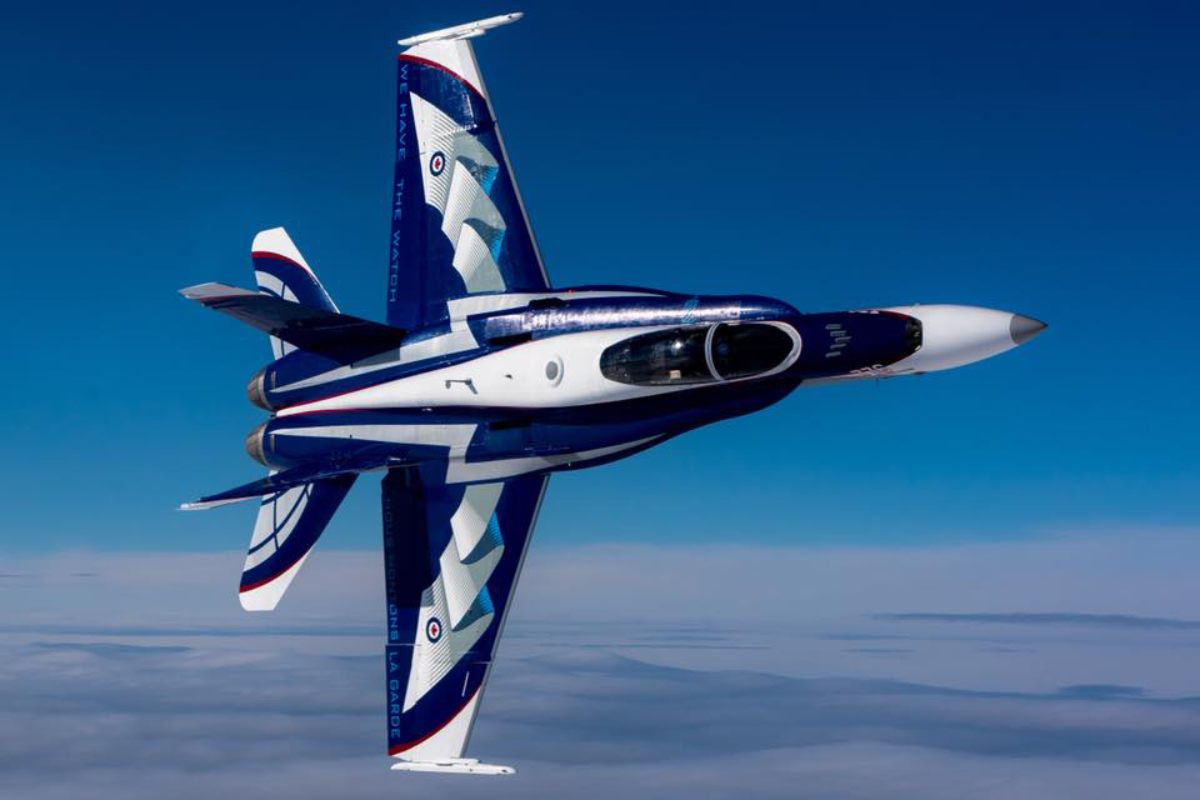 NORAD in Perpetuity and Beyond
New book by UM professor to launch Jan. 18 at 7pm
January 18, 2023 —
NORAD: In Perpetuity and Beyond is a new book from Co-authors Andrea Charon, UM Director of the UM Centre for Defence and Security Studies (CDSS) and James Fergusson, Deputy Director (CDSS), which launches this evening at McNally Robinson booksellers at Grant Park. The North American Aerospace Defence Command (NORAD) is North America's first line of defence from inter-continental air threats. Its Canadian Regional Headquarters is located here in Winnipeg.
"Today we face growing and persistent international threats, and our diplomatic arm is only as strong as our perceived defensive capability," says Charron, who hopes to increase public understanding of recent investments to "modernize" NORAD with the new book. "There is a growing sense that, if Ukraine can be attacked, other states are vulnerable. As Canada borders Russia across the Arctic Ocean, modern missile technology means Russia is just seconds away. NORAD warning systems designed in the 1970s have lost their ability to track these new threats."
NORAD has a bi-national command structure, as part of a defensive partnership between Canada and the United States established in 1958. Winnipeg is the Canadian Regional headquarters for NORAD due to its geographic position at the center of the continent (East to West) and is twinned with the headquarters of the Royal Canadian Air Force. The Deputy-Commander is American and several American service personnel live and work in Winnipeg to support the NORAD mission. The monitoring systems used by NORAD to track weather and aircraft in real time provide information that is vital to other allies and government departments including the United Kingdom and Transport Canada.
"Cold War strategy focused on a philosophy of "deterrence by punishment", which saw the US and Soviet Union threatening nuclear war to inflict such a high level of cost (i.e. nuclear war) that the other would reconsider their actions. However, this strategy is dangerous," Charron explains. "NORAD is focused on a strategy of "deterrence by denial", to raise the cost and risk of conflict with North America through advanced knowledge and warning of potential threats. The modern role of NORAD's warning systems is to buy time for more options, especially ones not involving force. The fact that the public doesn't hear much about deterrence means it is working, but that success is at risk if NORAD does not modernize in the face of new technological challenges."
In addition to exploring the modernization and future role of NORD, this book also looks back at the establishment of NORAD and 9/11 with new insights from a collection of recently declassified documents. These early letters, MOUs and documents chart the decision-making process, and correspondence between the governments which are publicly available at the UM Archives.
Charron also recently launched another book called Multilateral Sanctions Revisited, Lessons Learned from Margaret Doxey, with colleague Clara Portela of Valencia University. The book is a retrospective of Canadian Margaret Doxey's analysis of sanctions. She was an extremely influential scholar in the 1970 – 2000s whose research fundamentally changed how the world thinks about sanctions – now Canada's most common foreign policy tool. Charron and Portela assembled the world's leading women sanctions scholars to analyze the status of multilateral sanctions today, modern challenges such as sanctions for crypto currencies, and to revisit the writings of Margaret Doxey concerning their use. Both Multilateral Sanctions and NORAD in Perpetuity and Beyond are featured in the top 100 books of 2022 for Hill Times.
Join the conversation at the book launch for NORAD in Perpetuity and Beyond today, Jan. 18 at 7pm at McNally Robinson where Charron and Fergusson will host a discussion exploring the role of NORAD in global international defence strategy and will be joined by UM professor Major General (retired) Dr. Rick Linden as moderator.
Order your copy of NORAD in Perpetuity and Beyond from McGill-Queen's University Press or from McNally Robinson.