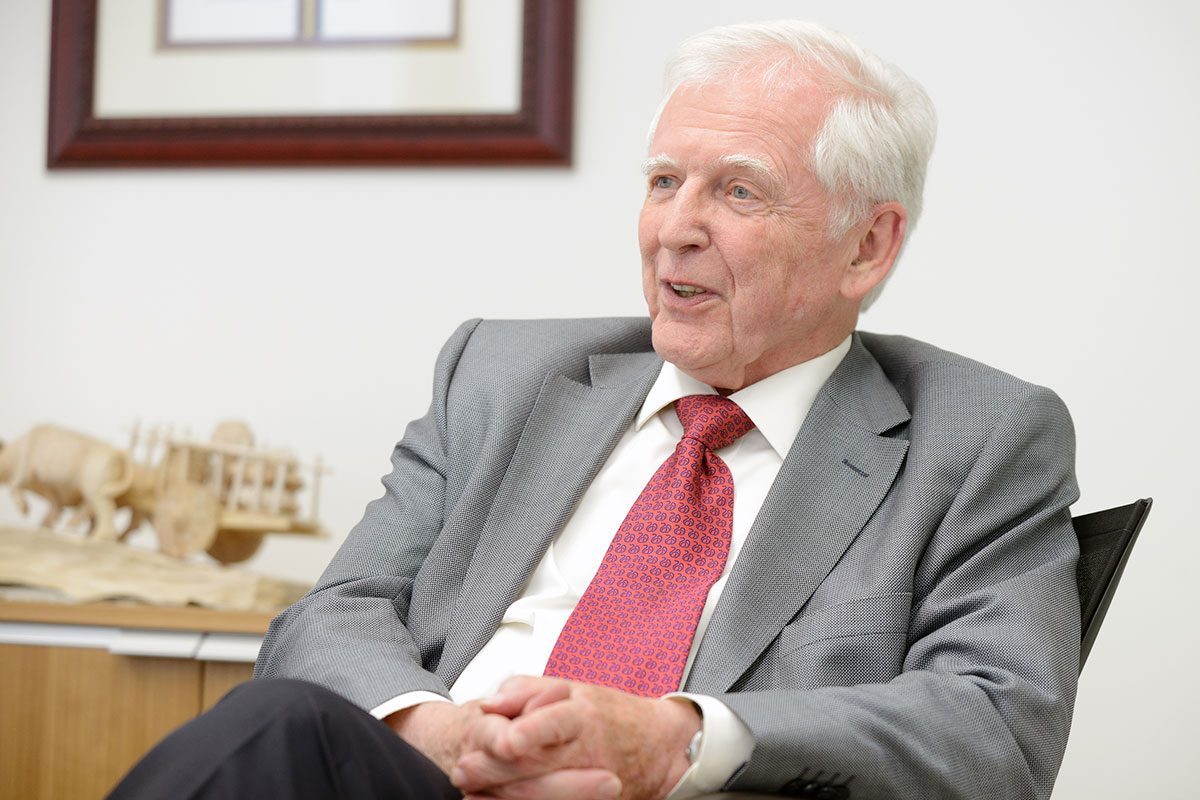 Nobel Laureate to speak on food safety
February 13, 2017 —
Nobel Laureate Dr. Harald zur Hausen, a world-acclaimed expert on infectious diseases, will be coming to Winnipeg to present a lecture on potential cancer-causing infections in our food supply.
His presentation will be: Infectious Factors in Bovine Meat and Dairy Products and Their Possible Role in Human Cancers and Neurological Diseases.
Dr. zur Hausen was awarded the Nobel Prize in Physiology or Medicine in 2008 for discovering that some strains of human papilloma virus (HPV), the most common sexually transmitted infection, cause cervical cancer.
Thanks to the work of Prof. zur Hausen and others, a vaccine for HPV was developed in 2006.
The vaccine, which has been demonstrated to prevent cervical cancer, has since been administered to millions around the world, although administration of the HPV vaccine to young boys and girls has become an issue of political debate.
More recently, Dr. zur Hausen has continued to influence the scientific community regarding cancer-causing infectious agents. He now focuses on how infectious agents in beef and dairy products may be causing neurological disease and cancer. His talk will be focused on this topic and will be of interest to students studying nutrition and agriculture, as well as those in the health sciences of biology, infection, neurology and cancer.
"We are honoured to be hosting Dr. zur Hausen, a Nobel Prize-winning clinician-scientist who has not only made incredible scientific discoveries but has also influenced public policy," says Dr. Brian Postl, dean of the Rady Faculty of Health Sciences  "He is an outspoken advocate on issues such as the European Cancer Patient's Bill of Rights, HPV vaccine administration to girls and boys, and the protection of medical facilities in Syria."
"Our undergraduate and graduate students in the Rady Faculty of Health Sciences, as well as across the university, will no doubt be inspired by the broad and important contributions of Dr. zur Hausen," adds Postl.
Dr. zur Hausen is the keynote speaker at this year's Dr. Patrick Choy Distinguished Lecture in the Rady Faculty of Health Sciences, sponsored in part by the Health Sciences Graduate Student Association (HSGSA).
What: Patrick Choy Distinguished Lectureship Series

Infectious Factors in Bovine Meat and Dairy Products and Their Possible Role in Human Cancers and Neurological Diseases

Date: Wednesday, Feb. 15, 2017

Time: 12 noon – 1:00 p.m.

Where: Frederic Gaspard Theatre, Bannatyne Campus, University of Manitoba