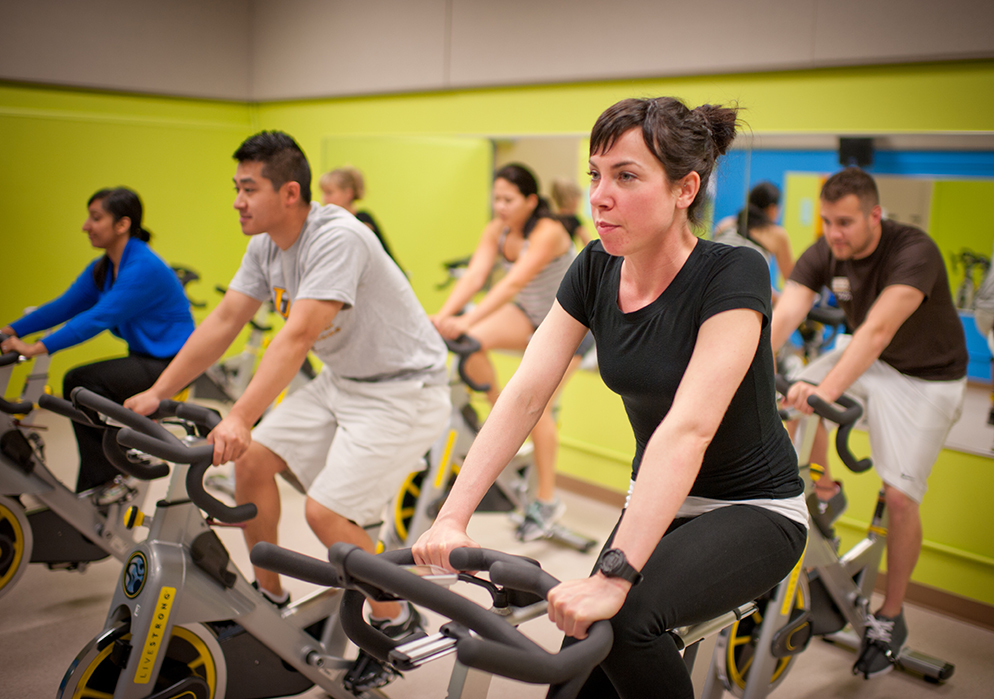 New year, new you!
Get fit for free January 11-15
January 8, 2016 —
Recreation Services is offering you a healthy way to start 2016! Get fit for free January 11-15, 2016 at the Active Living Centre.
You can sample some of the most popular instructional classes and use our fitness and recreation facilities for the entire week absolutely free! Grab a friend for a workout, participate in a group fitness class, relax with some yoga, get your dance on with Zumba, swim a few laps in the pool or push your limits in a cycle class.
Registration for Free Week is not required. Simply visit us at one of our three customer service desks, bring your photo I.D. and that's it! Our staff will help you check in, assist you with a brief sign-in form, and offer you a tour if you like.
Click here for the Bannatyne campus schedule and here for the Fort Garry campus schedule.
For all the info on Recreation Services' Free Week, click here.